Featured News - Current News - Archived News - News Categories
FlexTech™ Y9219 18-Gauge A9 Work Safety Gloves
by mdsassociates
Wed, Jul 26th 2023 08:00 am
Bare-Hand Wear Experience with Maximum A9 Cut Protection
FlexTech™ Y9219 Seamless Knit Palm Coated Industrial Work Safety Glove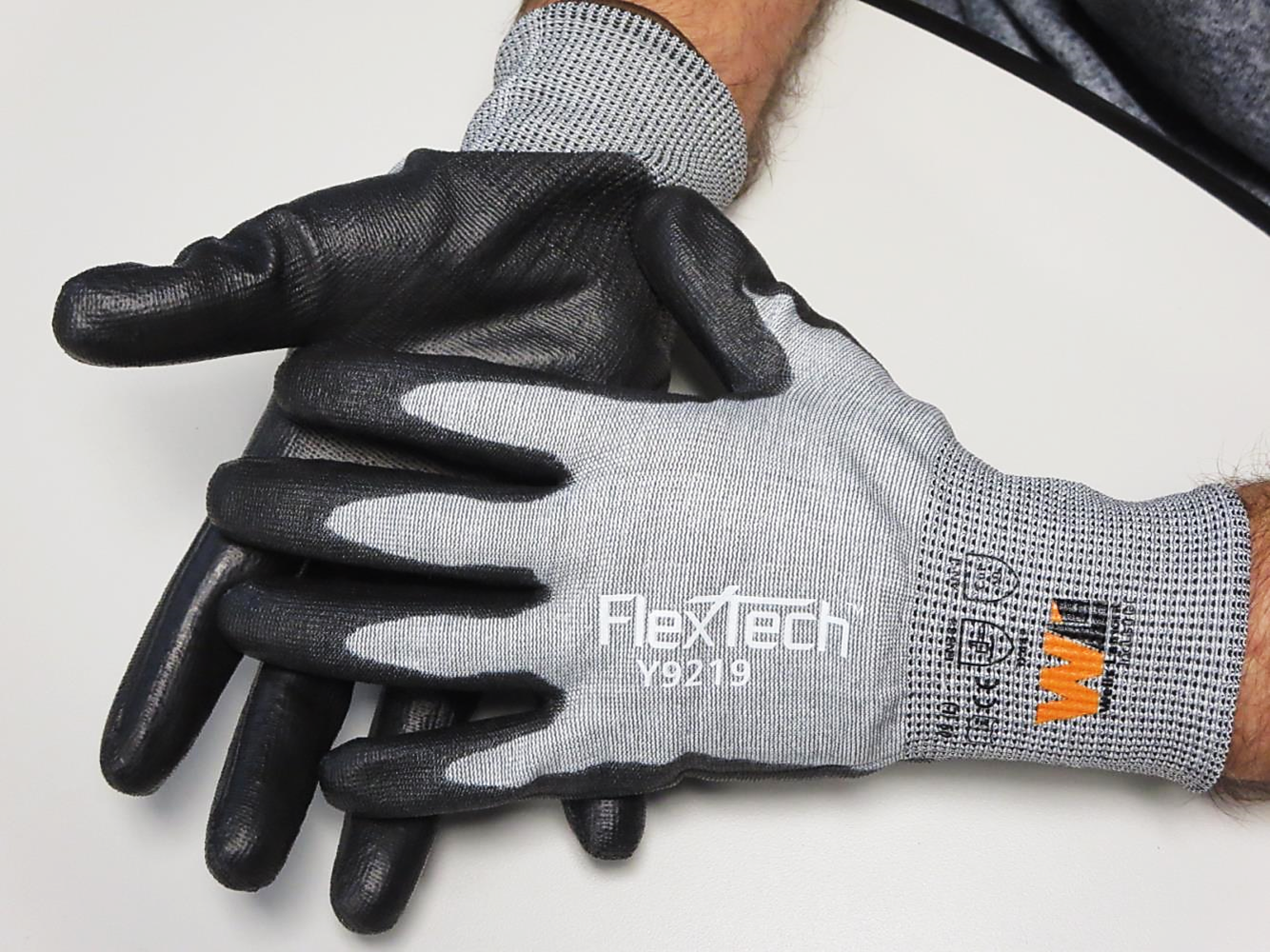 Industrial hand protection often comes with a major trade-off: personal safety over comfort. Operators who require cut protection for the hands are often forced into thicker knitted gloves which affect tactility and productivity.
The FlexTech™ Y9219 from Wells Lamont Industrial is an ultra-thin fitting work safety glove with extreme cut-protection for the entire hand, tactility, grip and touchscreen functionality. These 18-gauge seamless knit gloves are the closest you can get to working barehanded without sacrificing cut, puncture and abrasion protection. Palm coated with black polyurethane (PU), they provide a flexible, powerful grip making them ideal for wet, oily and dry environments. The touchscreen-compatibility prevents operators from removing their gloves when working.
Wells Lamont Industrial is dedicated to protecting the hands that greet others. Try the Y9219 FlexTech™ A9 industrial cut safety gloves the next time you handle sharp sheet metal, blades, cutters, glass, windows, windshields or equipment.
------------------------------------------------------------------------------------------------------------------------------
+ Learn more about the Wells Lamont FlexTech™ Y9219 extreme cut-resistant gloves here
+ Shop the Wells Lamont FlexTech™ Y9219 extreme cut-resistant gloves here
Related Articles