Featured News - Current News - Archived News - News Categories
The Tenactiv™ S21TX Cut Level A9 Glove is Perfect for Trimming Cannabis
by mdsassociates
Sat, May 13th 2023 08:00 am
The

World's Thinnest Cut Safety Glove

is

Revolutionizing

The

Cannabis

Industry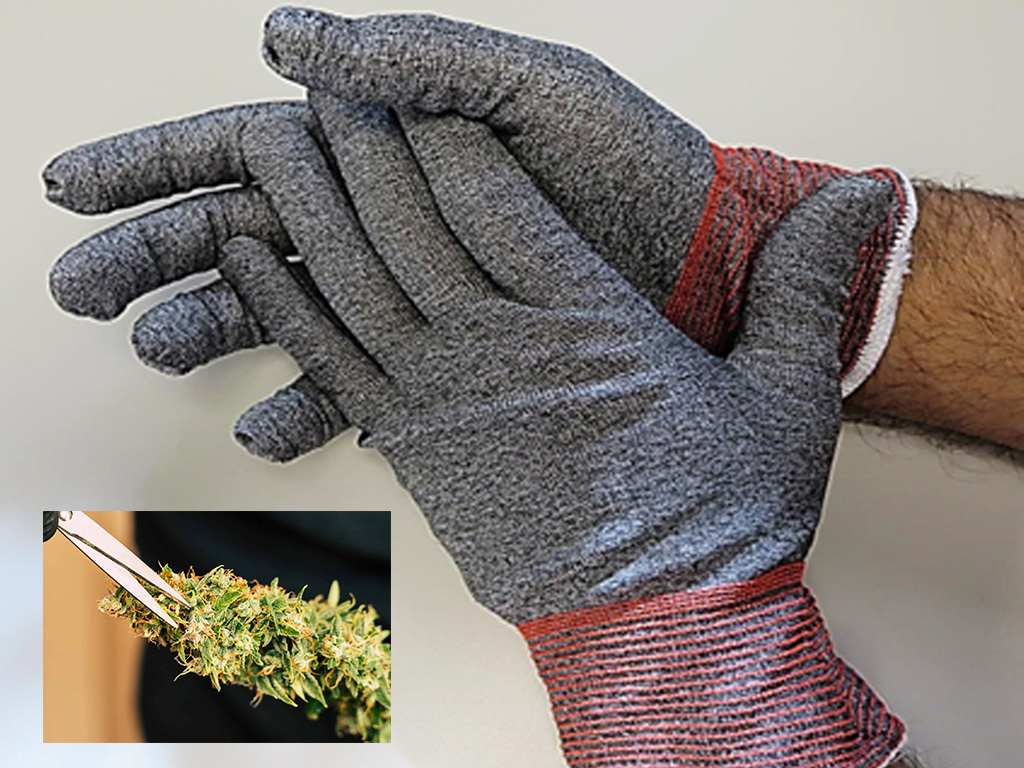 Protect your team against sticky trichomes and costly lacerations in harvesting, trimming and other stages of your grow operation with the world's thinnest cut safety glove.
Hand Protection
The S21TX TenActiv™ seamless knit gloves are light weight and ultra thin allowing for precision while providing the highest level of cut protection over the entire hand.
These work safety gloves are great for manipulating very sharp blades, tools, and equipment and the perfect tool for operators trimming, cutting cannabis or other plants. Wear alone on a bare hand or as a protective liner under
single-use nitrile gloves
for enhanced cut safety.
The cost of one incident that could have been prevented by workers wearing the right glove often far exceeds the cost of an entire hand protection program. The National Safety Council offers the following as a guide:
Direct cost of a laceration: $10,000
Stitches: $2,000 plus indirect
Butterfly: $300
Severed Tendon: > $70,000
Related Articles