Featured News - Current News - Archived News - News Categories
Cut-Resistant Industrial PPE For The Body
by mdsassociates
Mon, Oct 23rd 2023 07:00 am
Cut-Resistant PPE for Arms, Hands, Torso & Legs




Safeguard Vulnerable Areas of the Body from High-Risk Accidental Lacerations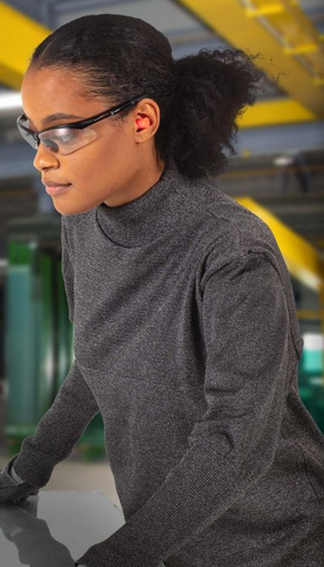 Fast paced, hectic work conditions and high demand workloads combined with sharp cutting surfaces can quickly brew mishap. One slip, stumble or break in focus can lead to a serious and costly personal injury or even death.
Most industrial workplace accidents are foreseeable and preventable. Ensuring that your crew is equipped with the proper personal protection can help get the job done efficiently and most importantly, safely.
Industrial Cut-Protection For The Body
Implementing the proper cut-resistant PPE provides wearers with enhanced confidence and focus to get the job done efficiently and safely.
Torso: Focused Multi-Zonal Protection
American made cut safety apparel provide 360° ANSI rated cut-resistance for vulnerable body areas such as the torso, neck and arms from high-risk accidental laceration injuries.
Arm Protection
Knitted sleeve protectors keep the arms and wrists protected from laceration injuries while elevating safety compliance. While protective sleeves are often worn over street clothes, they can boost resistance when worn over a cut-resistant shirt or jacket. Available with various cut ratings, lengths and blends with options such as elastic bands and thumb-holes, cut-resistant sleeves provide continual barrier protection from the hand up to the shoulder.
Hand Protection
From mechanics to ANSI/ISEA 138 Level 3 rated impact resistant gloves, from cut level A9 palm coated knits to leather drivers, arc-rated to heat and chemical-resistant work gloves, we sell a wide variety of the most innovative cut-resistant hand protection in the industry with many styles boasting touchscreen compatibility.
Leg Protection
American made Cut-Resistant Chaps were created to protect workers at high-risk of cuts to the front and back of the legs. Additional coverage in the lap/groin area and are available with chaps that provide a strategically placed cut resistant patch that's at a height typical for sharp-edged sheets of glass or steel moving via rollers or decking and ideal for recycling and waste management operators.
Keep your employees safe on the job with our full line of cut-resistant PPE & apparel.
------------------------------------------------------------------------------------------------------------------------------
+ Learn more about our variety of Cut-Resistant PPE for Arms, Hands, Torso and Legs here
+ Shop our variety of Cut-Resistant PPE for Arms, Hands, Torso and Legs here
Related Articles