Featured News - Current News - Archived News - News Categories
Wells Lamont FlexTech™ Y9258 Anti-Static ESD A4 Work Gloves
by mdsassociates
Wed, May 3rd 2023 07:00 am
WORK GLOVES THAT TAKE THE SHOCK OUT OF THE DISCHARGE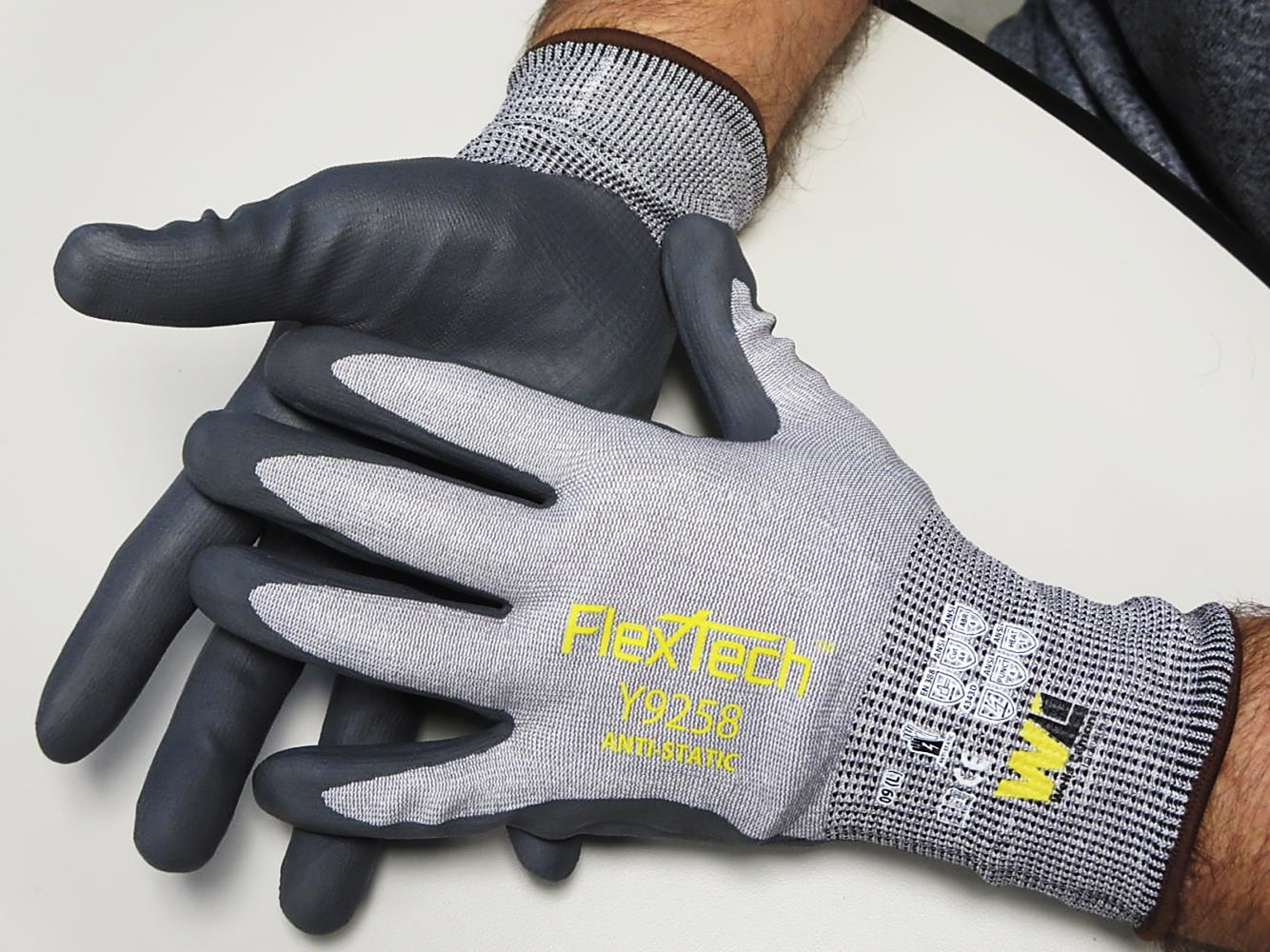 If you work on delicate electronic components or in electrostatically sensitive work environments such as a manufacturing floor, clean room, or circuit repair operation then electrical static discharge can have
a killer effect!
PROTECT SENSITIVE ELECTRONICS DURING ASSEMBLY & INSPECTION
STOP ELECTROSTATIC DISCHARGE
The FlexTech™ Y9258 from Wells Lamont Industrial has anti-static properties that rapidly neutralize the electric discharge for the worker and ESD properties that protect sensitive products and equipment. It's ideal hand protection for critical environment, cleanroom, biotec, laboratory, metal fabrication, transportation, oil & gas, machinery, equipment and automotive industries for applications involving metal stamping, electronics assembly, small parts handling and assembly applications.
ELEVATE COMPLIANCE
MULTIPLE ANSI SAFETY RATINGS
The FlexTech™ Y9258 work safety glove features an ultra-lightweight 18-gauge cut-resistant seamless knit liner that provides excellent dexterity, tactility, comfort. It also boasts multiple ANSI safety performance ratings against industrial lacerations, punctures, abrasion and heat.
ANSI Puncture Level 4
ANSI A4 Cut Resistance
ANSI Abrasion Level 4
ANSI Heat Level 1 (200°F)
Electrostatic Discharge events of only a few volts is enough to cause serious damage to electronic components that costs companies billions of dollars annually. As a result, it's vital in cleanrooms and other technical sensitive areas that these electrostatic discharges are controlled and the FlexTech™ Y9258 work gloves are just the answer!
______________________________________________________________________________________________________
+read more FlexTech™ Y9258 Foam Nitrile Coated A4 Anti-Static ESD Safe Gloves
+shop for FlexTech™ Y9258 Foam Nitrile Coated A4 Anti-Static ESD Safe Gloves
Related Articles