Featured News - Current News - Archived News - News Categories
Stay Grounded with 14012GH Ground Hog Paint Gloves
by mdsassociates
Sat, Sep 18th 2021 08:00 am
The method of powder coating includes a preparation, application and curing stage, and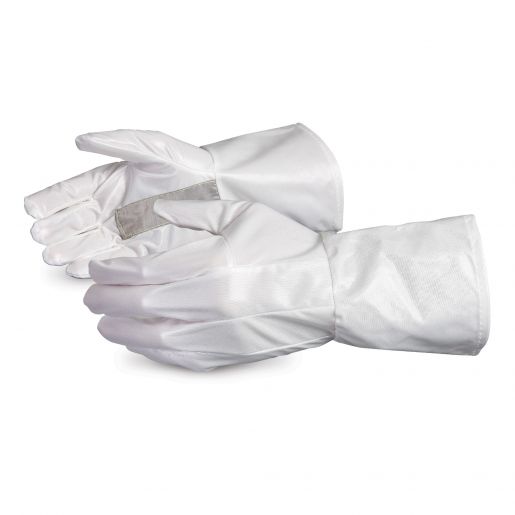 , at a minimum, utilizes a spray gun, spray booth, and curing oven. As useful as powder coating is, the process of powder coating does have implications, which is why it's always important to have the proper PPE or Personal Protection Equipment available that can keep you safe and get the job done correctly.
Ground Hog™ Electro-Static Spray Painting Gloves from Superior Glove® are just the solution!
Designed for use in particle sensitive and low-contaminate environments, anti-static or electrostatic discharge (ESD) gloves protect workers and the environment around them.
The fabric in these patented 14012GH Ground Hog™ Electro-Static Spray Painting Gloves is polyurethane bonded to nylon knit. Soft and lint-free, these gloves resist solvents, are cleanroom compatible and have a double-folded cuff edge to ensure the lowest particulate counts.
The glove is cut and sewn constructed with a continuous silver strip running down the center of the palm on the outside and back up through the inside to create a ground for the wearer. This unique feature is what sets this glove apart from others. By grounding the worker to the paint gun rather than insulating them from it, paint particles are drawn toward the object being painted rather than back onto the worker. Now all you need to do now is ...
__________________________________________________________________________________
Related Articles