Featured News - Current News - Archived News - News Categories
Bare-Handed Wear Experience with Maximum A9 Cut Protection
by mdsassociates
Mon, Jan 16th 2023 08:00 am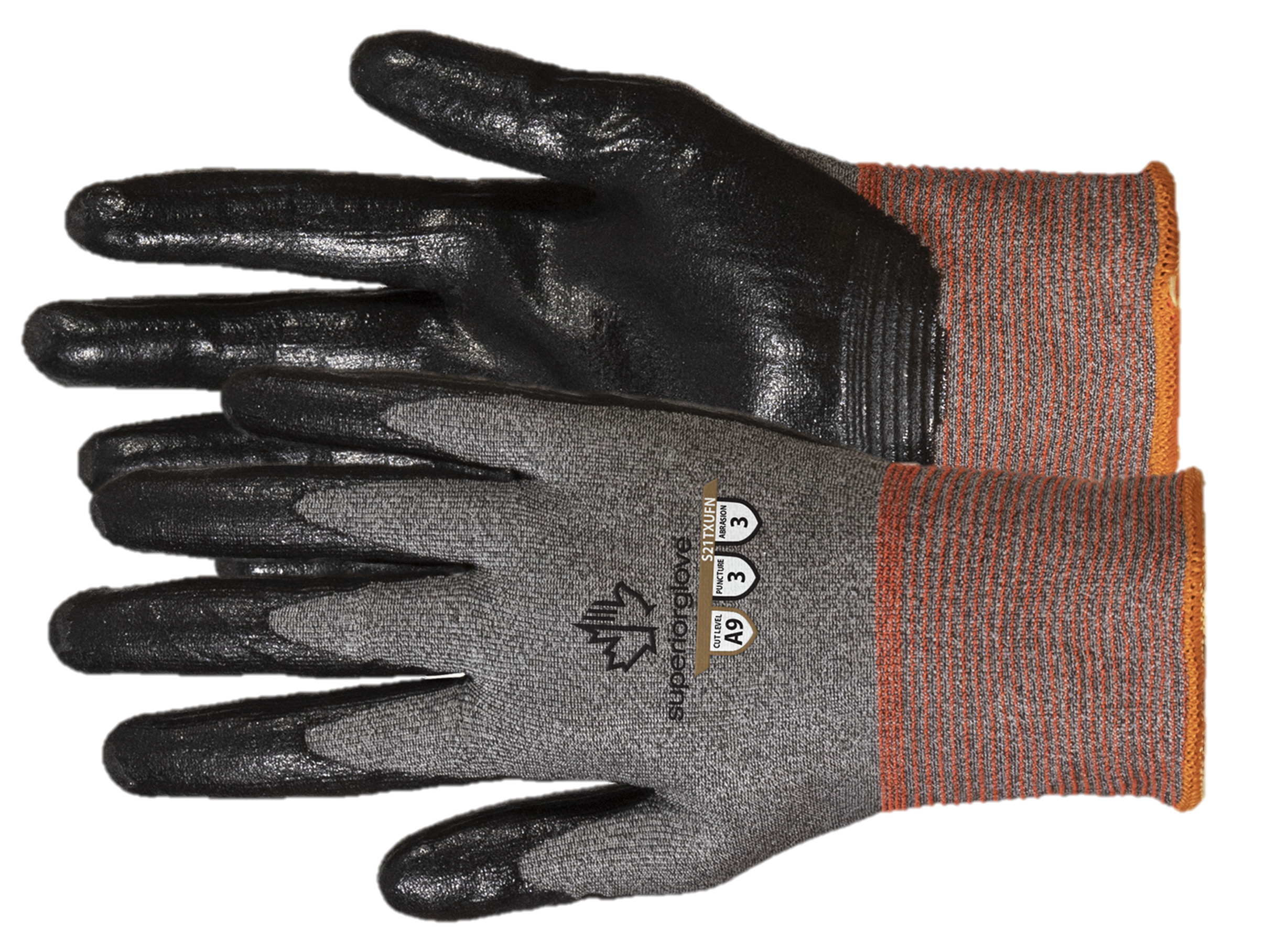 BARE-HANDED EXPERIENCE with MAXIUM A9 CUT-PROTECTION
If your job entails safety, then you most likely already know the greatest work-related injury to the hands are from lacerations which accounts for roughly 63% of workplace hand injuries.
If you agree that the hands are a worker's most valuable asset, then you need to consider these new revolutionary cut-resistant gloves designed for extremely hazardous workplace applications where hand lacerations and even amputations can occur.
If you're searching for a dexterous extreme cut-resistant work glove that your crew will actually want to wear – let us introduce you to these innovative high-level A9 cut safety work gloves from Superior Glove®.
From the hot-selling TenActiv™ line-up which features state-of-the-art cut-resistant composite yarns, these lightweight, snug-fitting TenActiv™ 21-gauge seamless knit gloves by Superior Glove® are only 3.65mm thick!
Advertised As the World's Thinnest Cut Level A9 Glove, These Extreme Cut Safety Work Gloves Are the Closest You Can Get to Working Barehanded Without Sacrificing Cut, Puncture and Abrasion Protection.
Palm coated with nitrile, these gloves provide a powerful grip making them ideal for wet, oily and dry environments. These touchscreen-compatible work gloves are great for handling sharp sheet metal, blades, tools, and equipment, or for general purpose use and more importantly, prevent operators from removing their work gloves! Even better, they're made in North America!
_______________________________________________________________________________________________________
Related Articles