Featured News - Current News - Archived News - News Categories
TenActiv™ S18TXFTLP Specialized Zonal Work Safety Grip Gloves
by mdsassociates
Sat, Mar 18th 2023 07:25 am
Specialized Work Gloves That Work Better With Construction Hardware Items Such As Nails, Screws, Tacks & More!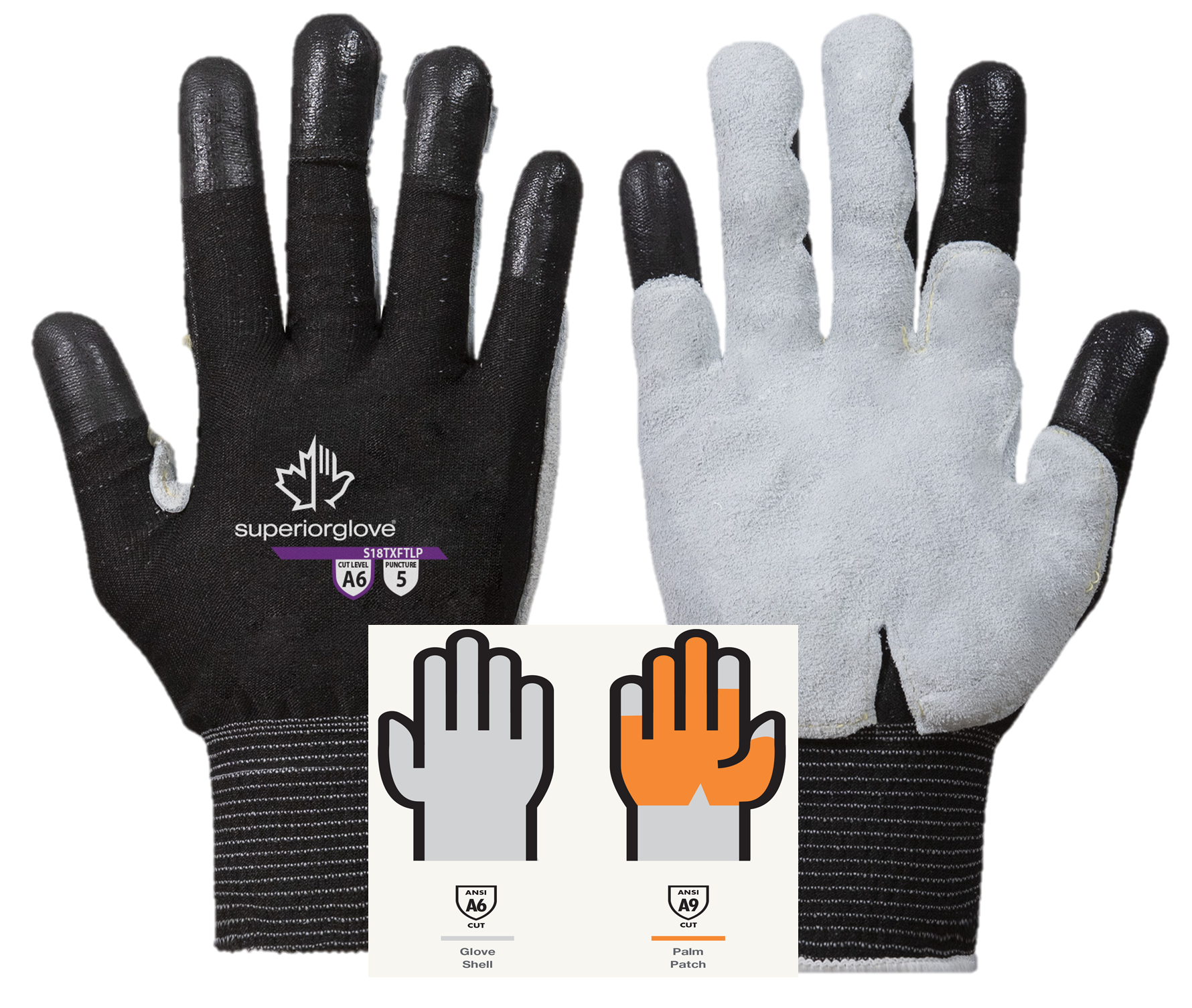 Unfortunately as operators sort through tool belts or tool boxes, they become frustrated with their hand protection as it prevents efficient grasping and sorting of these small construction items that many opt out of wearing their gloves subjecting them to a work related injury.
Recognizing that specialized hand protection is needed within these industries, the glove engineers at Superior Glove® have created a new, one-of-kind work safety glove designed just for you.
From the hottest-selling TenActiv™ product line, these S18TXFTLP innovative work safety gloves feature metal mesh reinforced leather palm patches to protect palms from sharp objects, while the uncovered fingers and thumb allow for touch sensitivity. Strategically placed oil-resistant foam nitrile coating on the tips of the thumb, pinky and pointer fingers allow operators with the ability to easily grip, sort and select small hardware items without having removing their gloves.
MULTI-ZONAL COVERAGE
Injuries don't discriminate! Industrial hand lacerations and puncture type injuries can happen anywhere on the hands at any time. Featuring leather reinforced palms, the TenActiv™ S18TXFTLP industrial work gloves provide multi-zonal 360° cut resistance in the most vulnerable areas of the hands. Wearers of this glove have ANSI cut level A9 protection throughout the palms, cut level A6 protection on back of hands AND ANSI level 5 protection against industrial probe puncture hazards.
-------------------------------------------------------------------------------------------------------------
+Read more about the TenActiv™ S18TXFTLP Work Safety Gloves here
Related Articles