Featured News - Current News - Archived News - News Categories
Superior Glove® Hi-Viz Chemstop™ F225FLNV Winter Work Gloves
by mdsassociates
Tue, Nov 14th 2023 08:00 am
Chemstop™ Stops the Cold Shock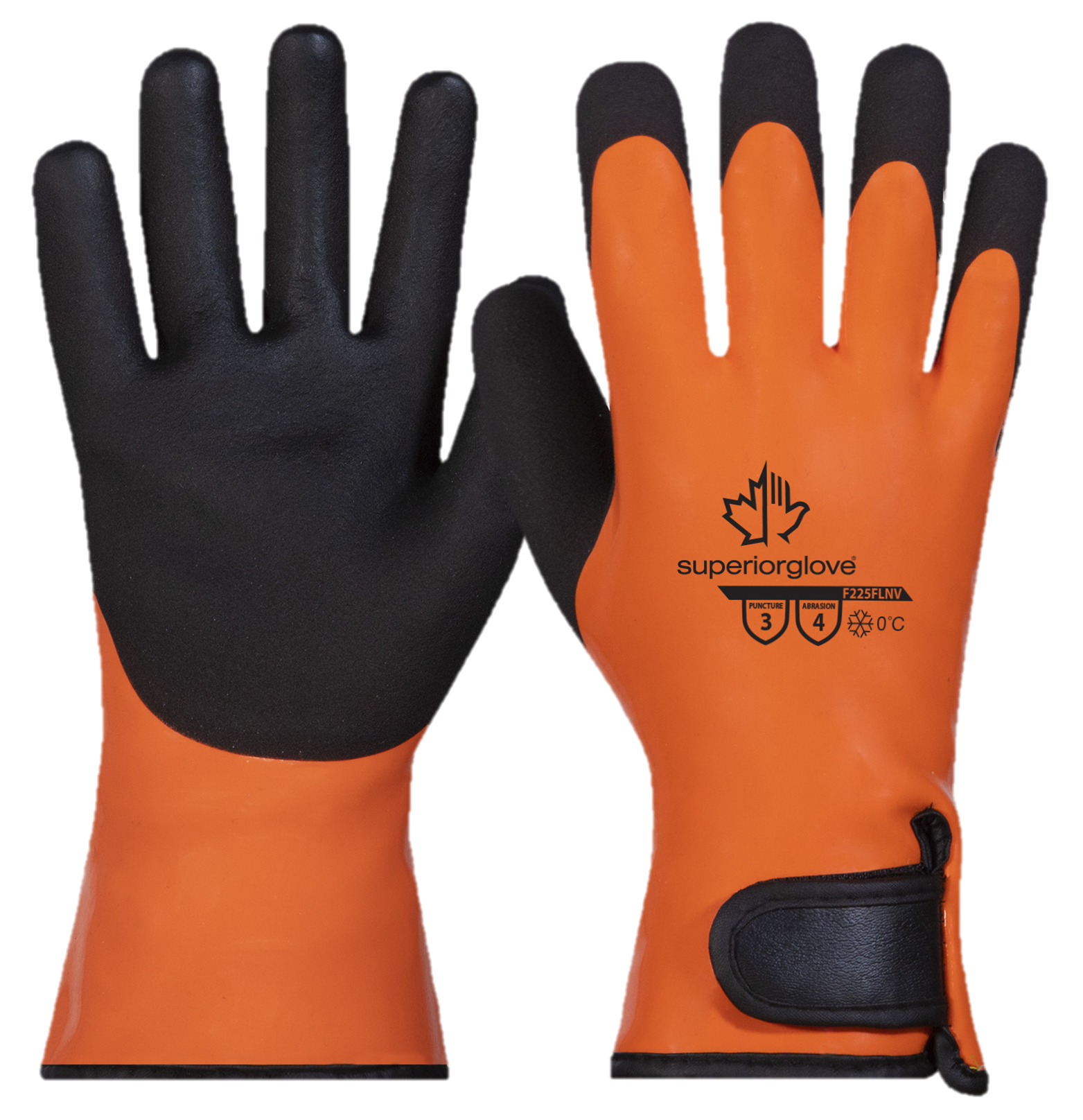 Sudden exposure to cold water or continued cold exposure, causes dramatic effects to the body including the hands which can lead to what's called "cold shock".
Cold shock to the hand(s) decreases gross motor function and occupational performance, impairs tactile sensitivity and manual dexterity while increasing pain. Short of being struck by lightning, cold shock is one of the biggest jolts that your body can experience.
Features:
These new Chemstop™ F225FLNV winter work gloves are lined with a soft fleece liner designed for comfort and warmth down to 0°C / 32°F. The black textured nitrile palm coating offers a high performance grip in dry and wet conditions making these ideal work gloves for handling smooth surfaces such metal piping, tools and levers. The hi-vis orange color provides safety awareness and makes hand signaling and compliance checks easier to view.
ASTM ANSI Puncture Resistance Level 3 (probe/blunt)
ASTM ANSI Abrasion Resistance Level 4
Working in cold weather environments where water on the job in unavoidable, specialized industrial cold weather hand protection that is designed to keep the elements out while providing enough flexibility and dexterity to complete the task safety and efficiently is required.
-------------------------------------------------------------------------------------------------------------------------------
+ Learn more about Chemstop™ F225FLNV Waterproof Cld Condition Work Gloves here
+ Shop Chemstop™ F225FLNV Waterproof Cld Condition Work Gloves here
Related Articles