Featured News - Current News - Archived News - News Categories
Turn On and Turn Up the Heat with Boss® Heat Therm™ Vests
by mdsassociates
Mon, Dec 4th 2023 07:30 am
A Lightweight, Stylish & Effective Solution That Redefines How Workers Can Operate in Cold Conditions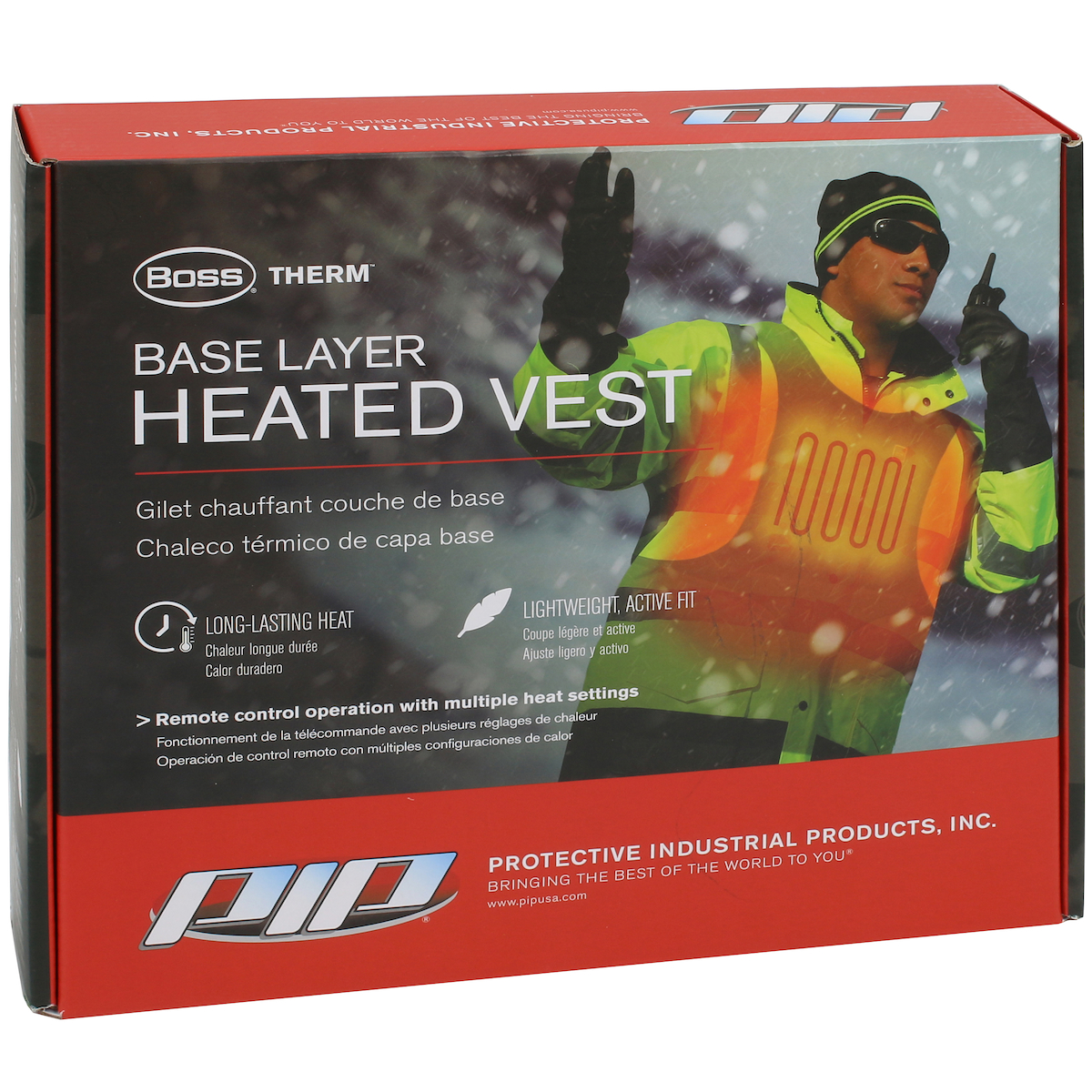 Guess what's here. Winter. And it's prompting us to dig out the cold weather work gear to fight off negative wind chills, blizzards and lake effect snow storms for several months or more!
Maintaining core body temperature is critical for worker productivity, comfort and safety when working in cold temperatures.
While wearing heavy, bulky jackets or multiple layers of clothing was a popular solution for keeping workers warm when operating in the cold, the Product Management team at PIP® realized that additional bulk could lead to worker fatigue and potentially cause a lack of productivity.
This prompted them to challenge the status quo by devising an innovative way to keep workers warm that didn't impede productivity.
Enter PIP's +300-HV100 Boss® Therm™ Heated Vest – a versatile, functional and fast heating solution offering freedom of movement that's designed to eliminate the cold from the chest and back during frigid outdoor activities with one press of a button. Worn as a base layer, it will keep your crew warm, comfortable, more productive and safer!
From the PIP® family of products, these battery operated heated vests include a remote control, an initial battery and are specifically designed to prevent cold stress so workers can be more productive. All you need to do now is tap the link and ...
___________________________________________________________________________________________
Related Articles