Featured News - Current News - Archived News - News Categories
Full Boot Ice Cleats that Provide Maximum Traction in Icy Conditions
by mdsassociates
Sat, Nov 26th 2022 06:00 am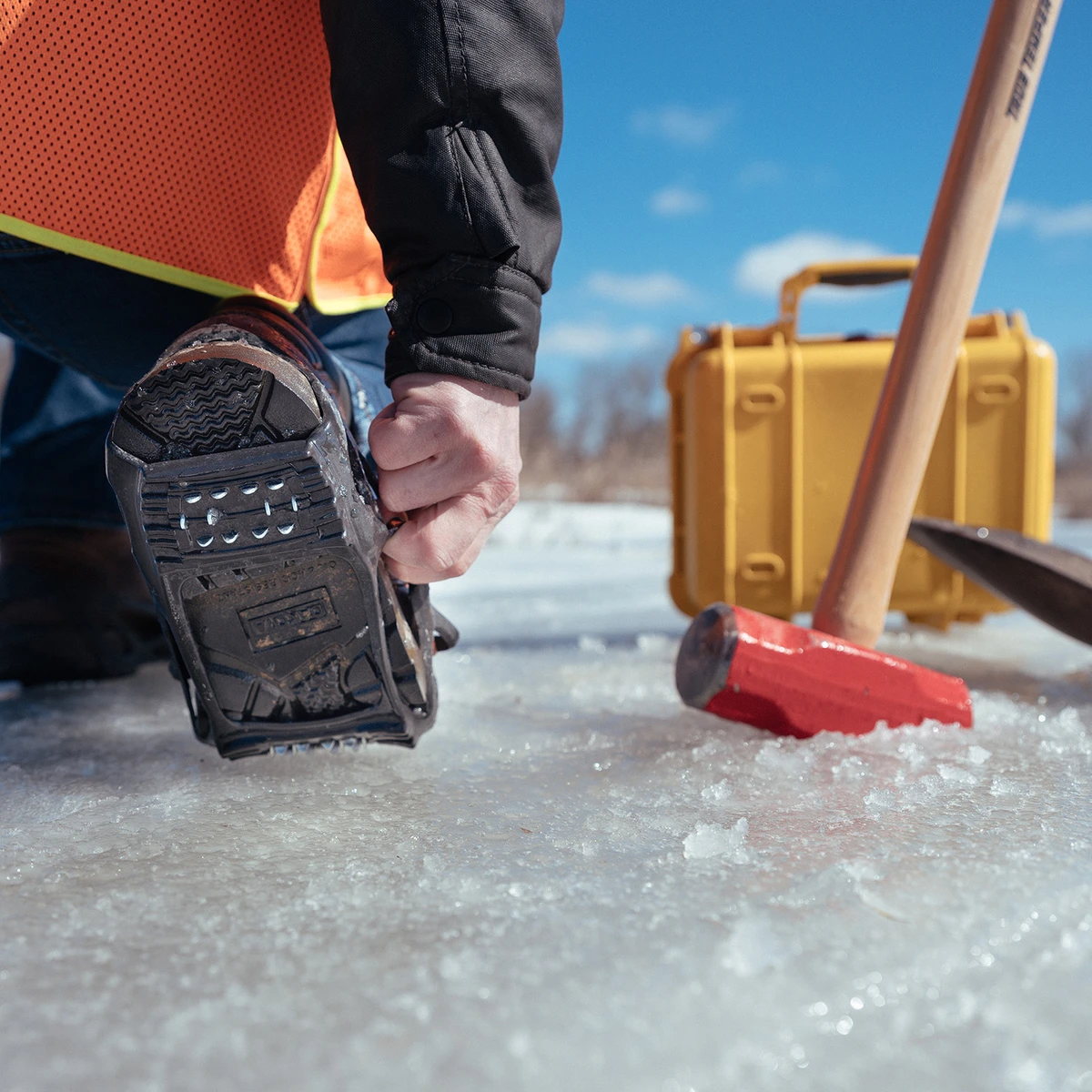 When it comes to industrial worker safety, difficult wintery conditions present their own challenges, especially when dealing with employees who work outside in extreme weather elements.
Anyone who's lived or worked in it knows, a cold environment makes tasks much more difficult to complete. Working under extremely frigid conditions, however, is not only inconvenient and uncomfortable; if you don't take certain precautions, it can pose threats to one's safety.
Walking outdoors during peak winter months can be dangerous because of slippery ice that builds up on sidewalks, parking surfaces and other hard surfaces. Falling on an icy surface is never a pleasant experience and more often than not, it results in a personal injury.
These patented Impacto® slip-on Stride brand ice cleats easily dig into the hardest of ice so you can work or play easier, safer and faster. Made of proprietary Thermoplastic elastomer (TPE) it provides flexible performance down to -45 degrees Fahrenheit.
Flip these cleats over and check out the bottom soles! Innovative multi-directional traction plates and 36 strategically placed spikes are engineered for aggressive ice traction, superior grip and stability in the snow and ice. They won't hold or pack snow and allow one to stride naturally! Unisex design, they're available in men's sizes 4 – 16 and women's sizes 5- 8.
Prevent slips, trips, falls and lower workmen compensation claims with these contractor-grade Stride ice traction devices built for brutally cold industrial applications. Perfect for artic scientists, deep freezer management, ski lodge employees, forestry, mining, oil and gas, outdoor laborers, recreational enthusiasts and more.
+read more about Stride Ice Cleats here now
+shop for Stride Ice Cleats here now
__________________________________________________________________________________________
Related Articles