Featured News - Current News - Archived News - News Categories
Keep the hands warm, dry & protected with TenActiv™ STXWPNVB Waterproof Gloves
by mdsassociates
Mon, Oct 24th 2022 08:00 am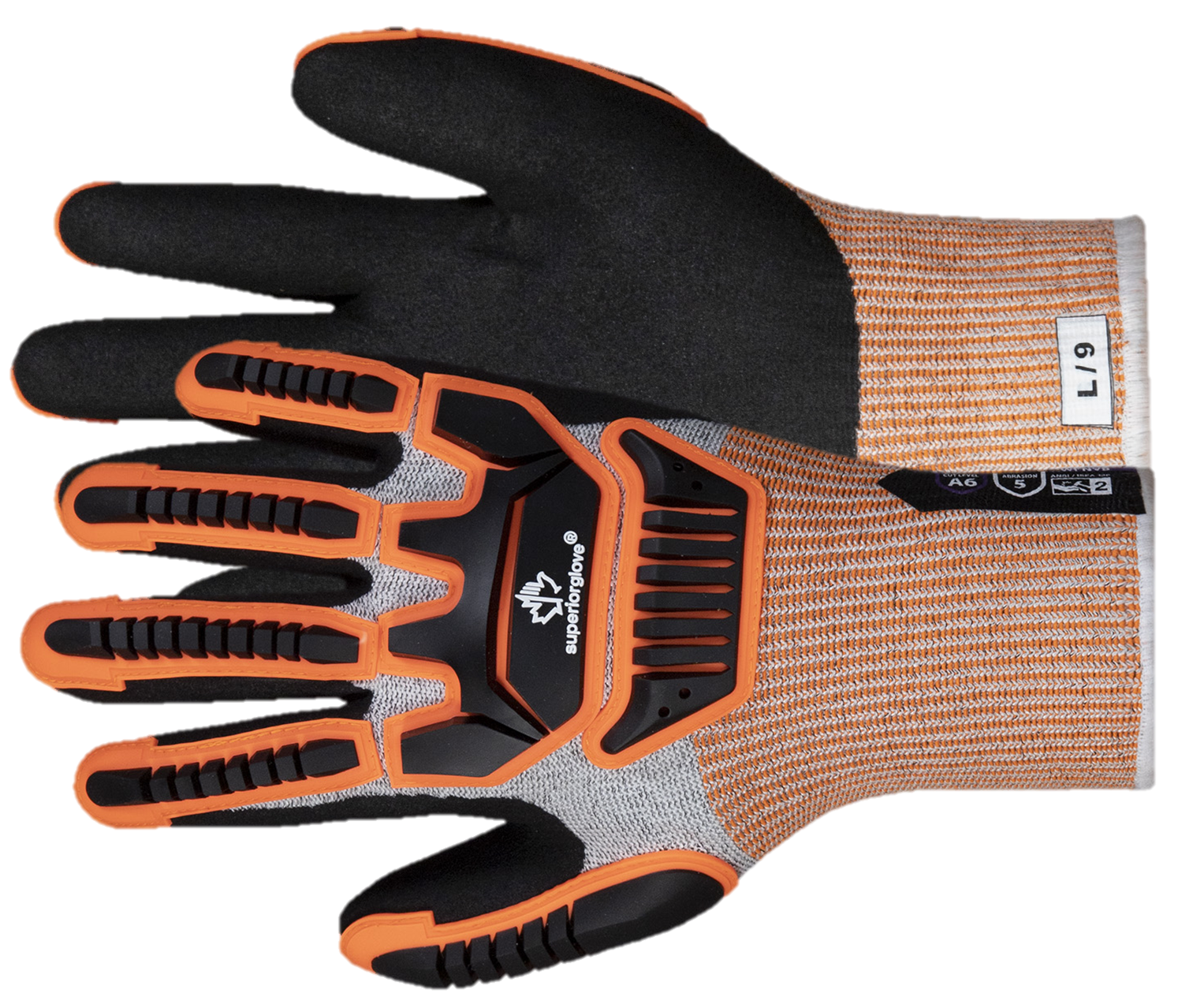 TenActiv™ STXWPNVB Is A Serious Game Changer
Wet, windy conditions offer their own challenges when it comes to industrial worker safety. For those that work outdoors, striking the right balance between performance and comfort in a work glove can be a tricky ordeal. New glove technologies are being implemented and it's reshaping industrial hand protection.
With the most innovative glove designers in the world, Superior Glove® boasts a whole bunch of awards for industrial work safety gloves and sleeve protectors. Working in corporate Q&A and R&D labs, their glove engineers engage closely with their sales staff and customers to create a one of a kind industrial work safety gloves that results in multi-dimensional ANSI safety rated hand protection against a variety of workplace hazards.
The TenActiv™ STXWPNVB Palm Coated Knitted Work Glove is serious waterproof, windproof and breathable industrial hand protection. ANSI safety rated to protect against moderate impact hazards, these TenActiv™ gloves also provide 360° protection against moderate industrial lacerations and blunt puncture hazards such as a nail. The 13-gauge seamless knit glove shell is flexible, dexterous and allows full freedom of movement. Constructed with a highly breathable unique membrane lamination, it also stops the internal layers from slipping ensuring that the gloves won't turn inside out when removed.
ANSI Level 5 Abrasion Resistant
ANSI Cut Level A6 Resistant (360°)
ANSI Level 4 Puncture Resistant (360°)
ANSI/ISEA 138 Level 2 Impact Rated
These TenActiv™ STXWPNVB work gloves features a unique palm coating designed for gripping power in dry, wet or oily conditions making them perfect for outdoor applications and critical for productivity and safety.
------------------------------------------------------------------------------------------------------------------------------
+ Learn more about the Superior Glove® TenActiv™ STXWPNVB Micropore Nitrile Coated A6 Cut Impact Gloves here
+ Shop and save on the Superior Glove® TenActiv™ STXWPNVB Micropore Nitrile Coated A6 Cut Impact Gloves here
Related Articles