Featured News - Current News - Archived News - News Categories
The SHOWA® 406 Breathable Waterproof Winter Glove
by mdsassociates
Sat, Apr 29th 2023 08:00 am
SHOWA® 406
Your Ultimate Outdoor Work Companion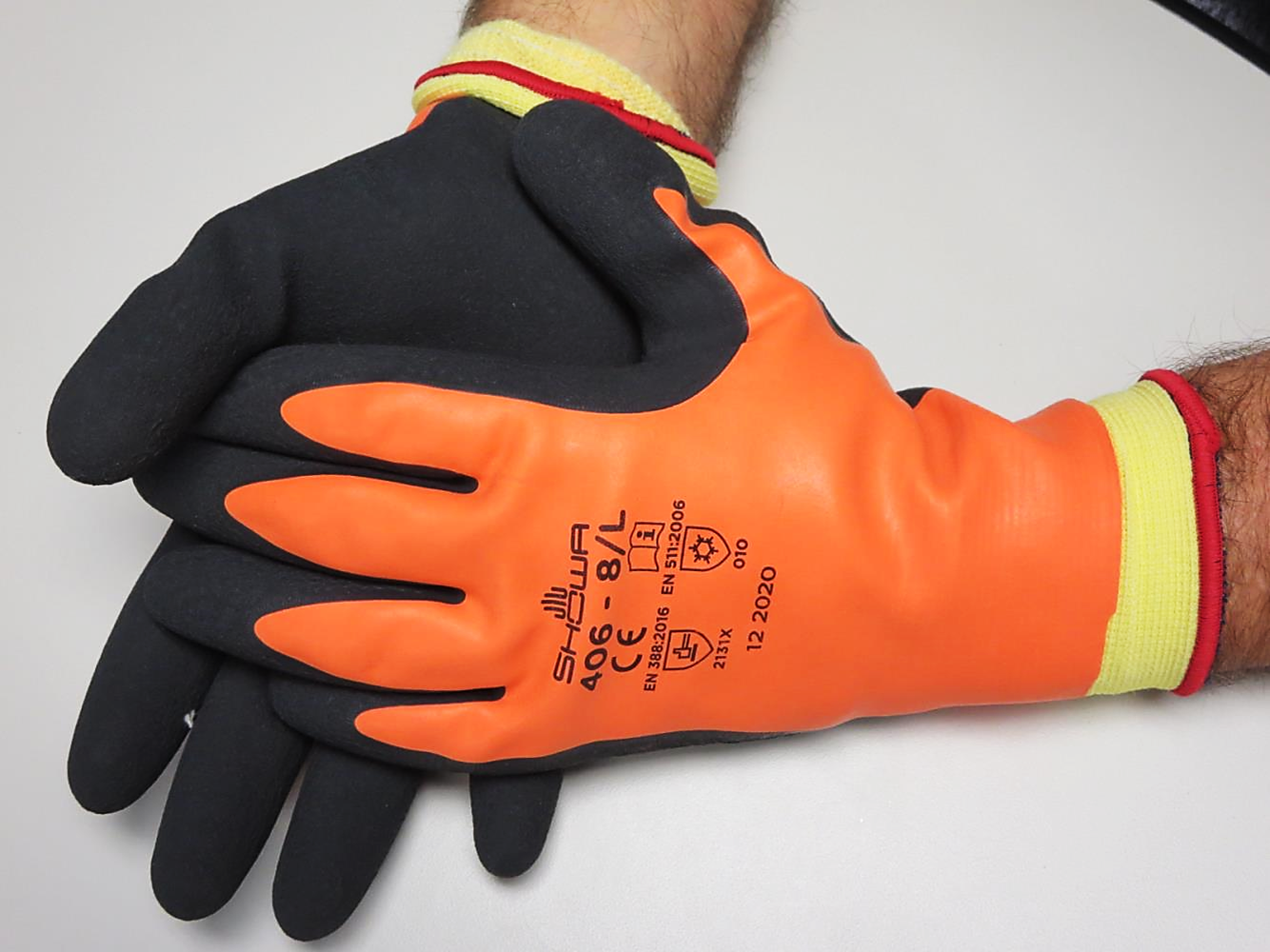 Striking the right balance between performance, dexterity and comfort in a winter work glove can be a tricky ordeal.
Frigid, wet outdoor work conditions present ever changing weather challenges to a worker's safety especially when handling metal items such as pipes, chains, tools, metal posts, scaffolding and gutters. If individuals aren't careful to properly protect their hands in these elements, their hands can quickly become numb leading to a potential injury from a cut, puncture, impact or frostbite.
If you're seeking a serious water-resistant winter work glove for harsh, wet conditions with plenty of dexterity, warmth, breathability and flexibility, then check out these SHOWA® 406 gloves with BREATHEX Foam technology®.
BREATHEX Foam Technology® is a revolutionary dual latex coating technology that allows the glove to be both breathable and liquid resistant. The combination of full foam latex doubled with latex coating on the palm is the only alternative solution for workers to be protected with just one glove.
The SHOWA® 406 has an added inner acrylic loop knitted liner offering additional thermal insulation down to -22°F. The intelligent insulation is soft against the skin and keeps hands toasty warm and dry whilst reducing perspiration inside the glove. Even when wet, the glove's rough surface allows for increased control, and the flexible material allows better freedom of movement.
____________________________________________________________________________________________
+read more about SHOWA® 406 Hi-Viz Work Gloves with BREATHEX Foam Technology®
+shop for SHOWA® 406 Hi-Viz Work Gloves with BREATHEX Foam Technology®
Related Articles