Featured News - Current News - Archived News - News Categories
Portwest Nano Water Repellent Work Gloves
by mdsassociates
Fri, Jun 24th 2022 08:00 am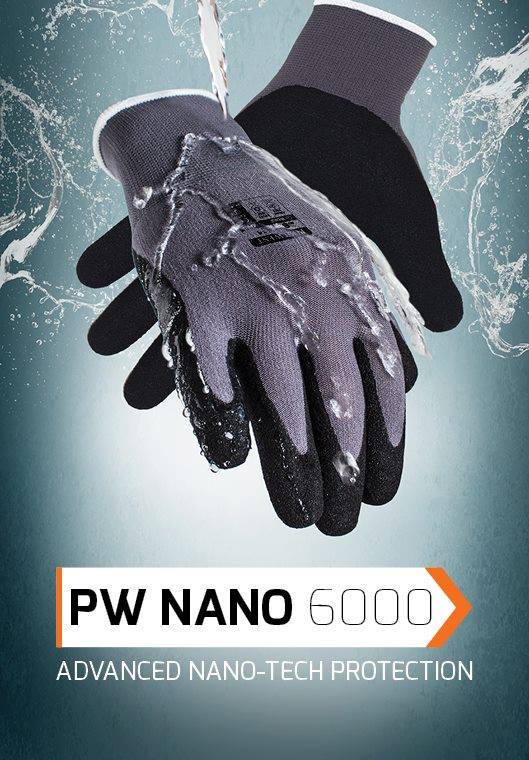 Safety Gloves for Wet Conditions
Industrial safety work gloves and liquids typically don't mix well. When gloves become saturated, they can become slippery and heavy to wear which leads to fatigueed, cold hands and an accident waiting to happen.
Keep the hands warm, dry, comfortable and productive on the job with Portwest® industrial work gloves that feature advanced nano-tech water-repelling technology.
Preventing Penetration
Nano coating is a patent-pending proprietary treatment applied to the knitted glove shell that acts as a protective barrier, limiting staining and causing water, dirt, contaminates and even oil to bead or bounce off the work glove's surface.
Portwest's Nano-coated collection has been developed with the revolutionary coating, making them ideal for inclement outdoor tasks that demand gloves with high-dexterity, enhanced grip and cut-safety.
------------------------------------------------------------------------------------------------------------------------------
+ Learn more about Nano Liquid-Repellant Coating here
+ Shop Portwest® Hi-Viz Therm Pro Ultra Nano-Coated Winter A2 Cut Gloves here
+ Shop Portwest® Dermiflex Aqua Nitrile COated A1 Cut Gloves here
Related Articles