Featured News - Current News - Archived News - News Categories
Portwest® Winter Beanie Head Lamps Will Guide You Along
by mdsassociates
Fri, Nov 17th 2023 08:00 am
LIGHT UP THE NIGHT WITH THESE
RECHARGABLE LED BEANIE HEADLAMPS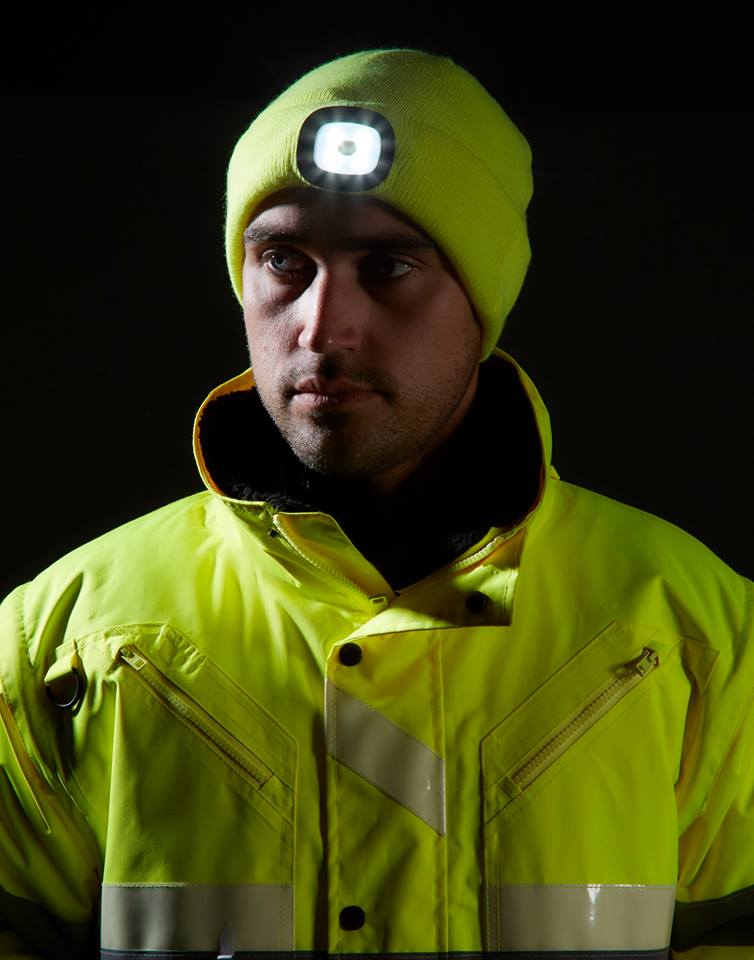 Industrial Winter Beanie Caps with Built-in LED Headlight Allow Wearers to Participate in Activities in Any Conditions Completely Hands-Free!
Unfortunately some tasks, like snow removal or car towing can't be pushed off because of the lack of daylight. If you're searching for a light source that allows you to use your hands in dark conditions without the use of electricity, be sure to check out these high-performance industrial work beanies with built-in 150 lumen LED headlights.
Made from a super-soft acrylic knit material that will keep your head toasty warm in the cold conditions, our Portwest® brand of industrial unisex work beanies have rechargeable LED headlights that illuminate the zones directly in front and to the sides of you to help guide the way in the dark.
The light fixture has four bulbs, and it has three brightness modes to choose from (high, medium and SOS/flash), allowing you to easily find the proper lighting setting for your need(s). When it is time to laundry the beanie or recharge the LED source, simply remove the housing unit from the cap and recharge in any universal USB port in about 90 minutes.
You can opt to grab a portable flashlight to provide illumination but with an ordinary flashlight, one of your hands will be constantly be tied up slowing down productivity while increasing the risk of failure or an injury. Conversely, with a beanie headlamp, you can keep both hands free for a secure grip and better freedom of movement making these winter beanies great for shoveling, walking, hiking, camping, hunting, towing, painting, drywall, climbing, sewing, arts, crafts, carrying gear and more.
Easily illuminate your work area and let your hands do the work! Perfect for dark conditions indoors or outside, Portwest® beanie lights are a must. These warm, high-tech, quality made and well-fitting knitted acrylic industrial beanie caps feature a three-mode, built-in rechargeable headlamp to help get the job done faster and easy!
Hands-free illumination is just a click away!
--------------------------------------------------------------------------------------------------
Related Articles