The Next Evolution in Hand Safety
A worker's hands are vital work tools and they need to be properly protected or else. It used to be that a worker needed to have multiple work gloves to do multiple tasks – but not anymore! New glove technologies are being implemented and are reshaping industrial hand protection. Incorporating one or more safety features, work gloves featuring the newest safety technologies are elevating safety compliance, streamlining inventory and reducing glove expenditures.
As hand protection specialists, we take hand safety seriously and we're proud to offer the safety community with a vast line-up of multi-functional industrial work safety gloves. What makes our protective gloves unique is that you can purchase one pair of gloves that can be worn in a variety of workplace settings to defend against multiple occupational hazards.
PROTECTION AGAINST ONE OR MORE INDUSTRIAL HAZARDS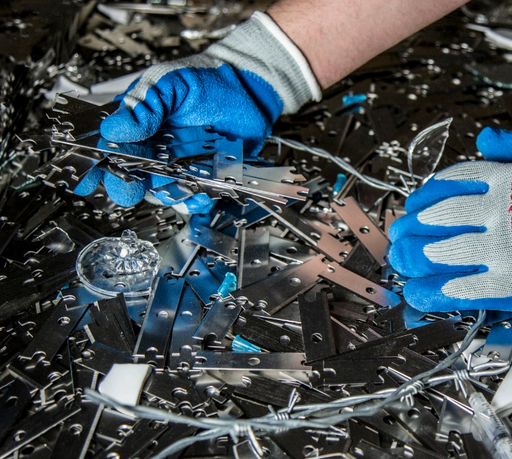 If work gloves are too bulky, hot or cumbersome, they are typically removed or never worn and it increases the potential for a hand injury. It's also imperative that the proper glove is correctly matched to the task. Many workers are demanding improved comfort, fit and dexterity from their work gloves forcing engineers to seek new materials and innovative ways to manufacture specialized hand protection.
MDS distributes an amazing line up of reputable and competitively priced advanced industrial work gloves engineered to protect workers from a variety of workplace hazards such as:
*Many cut-resistant work glove styles are available with high visibility accents, swipe or touchscreen compatibility and with thermal linings/insulations.
NEW GLOVE TECHNOLOGIES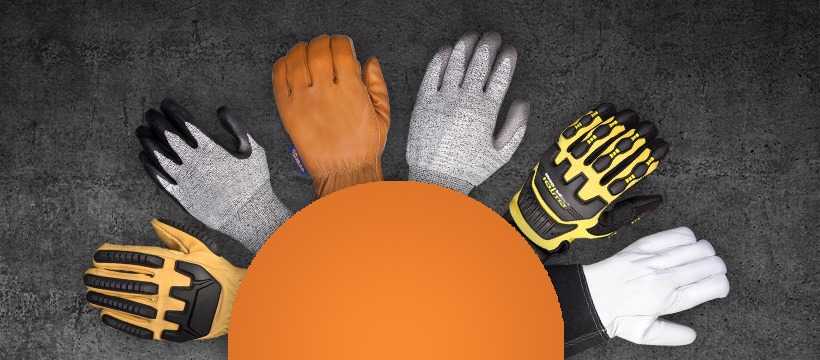 From mechanics to ANSI/ISEA 138 Level 3 impact resistant gloves, from ANSI cut level A9 palm coated seamless knits to leather drivers, arc-rated to welding gloves - we have the deepest and most innovative selection of industrial hand protection on the internet. We've listed some of the newest glove safety technologies for your review below.
Many glove brands feature one or more of the following technologies offering wearers the ultimate in hand safety, performance and comfort,
PUNKBAN™: is a light and supple woven fabric engineered by Superior Glove®.

Using a special pioneered spinning and weaving method using Kevlar®,

Punkban™

resists cuts and punctures including needle sticks.

ALYCORE™: Composed mostly of super-thin threads of iron and carbon, Alycore™

is lightweight, flexible, breathable, recyclable, washable and featured on work gloves from

Majestic® Glove

to resist cuts and punctures including needle sticks.

OILBLOC™: Created exclusively for Superior Glove®, Oilbloc™ is a treatment that provides industrial leather work gloves exceptional water and oil repellent properties. By adding

Oilbloc™

to the leather directly after the tanning process, the treatment is drawn into the cross-section of the leather going right through the hide for long lasting performance.

PINCHGUARD: PinchGuard is the first protection in North America designed specifically for fingertips, and it's built right into your work gloves. Crush-resistant finger caps

provide a protective shield that wraps around the fingertips to absorb the force from impacts, crushes and pinch hazards. It's like steel-toe boots for the hands!

TEAR-AWAY FINGERS: Strategically placed, this TenActiv™ style work glove features 12 controlled tear-away zones

designed to come apart in the event the glove becomes snagged on rotational equipment. The tear-away times are 3.5 seconds for palm, 1.5 seconds for thumb and only 1 second for the fingers.

KEVLAR® BALLISTIC HAND ARMOR PLATING: Known as "The Shield", its designed specifically as a protective barrier to mitigate damage to hands due to human or mechanical malfunction of nail guns. The Shield is made from split leather and sewn with Kevlar® thread. The placement of the Kevlar® ballistic armor plating is strategically placed in a geometric sequence designed to protect the area's most vulnerable to nail gun injuries.
AIR GLOVE®: The patented Air Glove® technology is featured on certain Impacto®

work gloves. Air Glove® uses chambers of air to reduce vibration energy transmission that help prevent job specific trauma while still allowing full range of motion and manual dexterity. Lightweight, soft and adaptable, the air bladder technology conforms to the ex-lines of the hand, minimizing grip stress and providing greater tool control.

SANTIZED® ACTIFRESH TREATMENT: Gloves treated with Sanitized® hygiene function will inhibit bacteria, therefore minimizing odor development and promoting freshness. The active biocidal substance is Zinc pyrithione.
TOUCHSCREEN FUNCTIONALITY: Work gloves with smart finger tips or touchscreen compatibility

allow operators the ability to work quickly and efficiently with electronics without having to remove their safety gloves, putting their bare hands at risk to injury.

D3O®: Located on the back of work gloves and along the fingers, D3o® is designed to protect the bones from heavy and dangerous impact energy, This elastomer is so advanced that when compared to the competition, D3o®

offers an amazing 54% improvement in Protection Value at 10 Joules impact that translates to less hand trauma,

ZEDCOAT™: Nicknamed the Green Monster of gloves, is a vibrant green, flat nitrile palm coating

created by

Superior Glove® engineers to protect against heavy abrasive hazards and provide unmatched grip in wet, oily work applications. Zedcoat™ flat nitrile coating resists oils, solvents, and water with no permeation or soak-through.
ATG®:

Focused on innovation and quality,

ATG®

in partnership with

PIP®,

designs, develops and manufactures gloves that enhance the performance of the most sophisticated work tool, the hand.

ATG®

is a traditional manufacturer that uses the very latest technologies to deliver intelligent glove solutions that wearers appreciate.

VR-X™: Designed for multiple worker risks and created to replace disposable gloves, VR-X™ uses a patent-pending and highly tactile polyurethane-based coating that incorporates silver ion technology for liquid proof, anti-viral hand protection.
Depending on your own unique circumstances, the hazards at your job may be very different from someone else – even if you both work in the same industry. Our work gloves are designed by some of the best glove engineers in the industry to be task-specific, so whether you need impact protection with good grip in oily conditions or cut protection with winter lining, we've got a pair of gloves to suit your needs perfectly.
Besides providing workers with gloves, finding ways to help workers comply with glove wearing protocols will go a long way toward creating a safer and more productive work environment. Now you can offer your staff with comfortable and high performing hand protection that you can depend on. Now all you need to do is tap the button below and shop our line-up of wholesale priced industrial work safety gloves you just can't find anywhere else.
Monday – Friday 8:30am – 4:30pm EST
Samples. Non-Published Volume Discounts. Questions.
Toll-Free +800-274-4637 | +716-668-4001 |

[email protected]
"We Want You To Return Home Safely...Everday!™