What do Work Safety Gloves Protect Against?
No matter which industry you work in, there are always a number of occupational risks involved — risks that might not even be obvious. Some people work in environments tha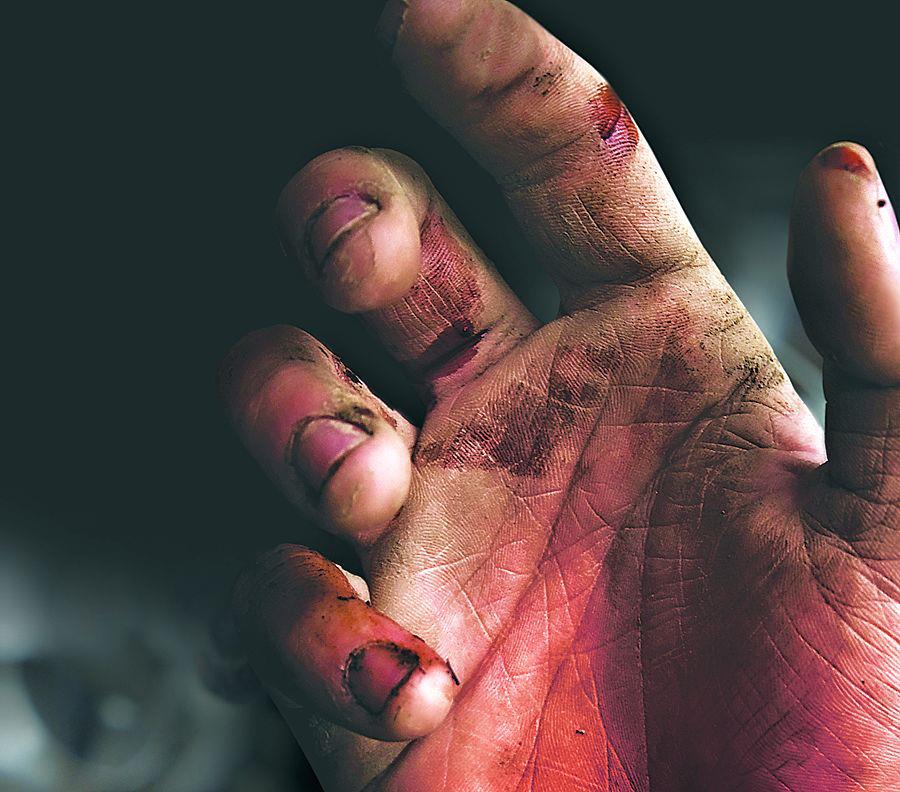 t are so frigid that most people wouldn't even leave the house — let alone gear up and brave the elements. For some, there's a daily risk of chemical burns, cuts, punctures, or contact with biohazards.
Regardless, no matter the job, ensuring that you're equipped with the proper personal protection can help you get the job done both efficiently and most importantly, safely.
What's Your Work Hazard?
Some of the most important (but sometimes overlooked) protective items you can have with you at your work station are the proper work gloves and protective sleeves for the application. Since work gloves are typically designed for specific hazards, some styles are more suitable for certain applications and industries. For this reason, wearing the right industrial safety gloves can be instrumental in preventing short and long term workplace injuries, including cuts, punctures, chemical burns, thermal burns, frostbite, abrasion hazards, and so much more.
Here are a few of the many hazards that safety gloves can protect you from:
1. Chemicals and Biohazards
Whenever there are chemicals being handled, there's the risk of a chemical burn or injury. With biohazards, all that it takes is one touch to start a spread of infections. Chemical-resistant gloves form a complete and durable barrier around your hands. Add a pair of sleeve protectors, and the barrier continues up and along the arm. Since these types of PPE block out the offending substances, they reduce the likelihood that you'll experience injury or cross contaminate. Protective materials used in chemical-resistant gloves include:
-Latex
- Nitrile
-PVC
- Neoprene
-Cryogenic-resistant
-Butyl
-Viton-butyl
2. Cuts, Punctures, and Abrasion Hazards
Virtually all industries are at risk to some type of cuts/slash, abrasion or puncture hazards. Because of this, oil field workers, refuse/recycling workers, tower riggers, mechanics, doctors, sheet metal and glass handlers, nurses, and more require reliable protection against these types of occupational hazards. Our large selection of work gloves ranges from the thinnest single-use gloves to the most heavy-duty cut-resistant, puncture-resistant and abrasion-resistant work gloves — so that no matter what industry you're in, we have the gloves you need to stay safe!
Depending on what the job entails and the level of cut protection you require, you'll want to choose gloves made with either Kevlar®, Dyneema®, or gloves made from a composite knit blend like Superior Glove's TenActiv® gloves. Need protection against blunt of ifne punctures such as needle sticks? TurtleSkin® and Punkban™ and Alycore™ are probably your best bet. And, depending on the severity of the abrasion hazards in your workplace, our leather work gloves are always an outstanding choice.
3. Impact Injuries
Swinging a hammer, operating heavy equipment, carrying heavy loads and working in a mechanic garage are just a few situations that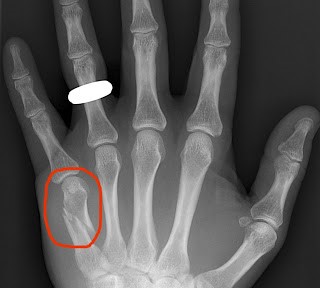 put hands at risk of being crushed or pinched and anti-impact work safety gloves should be required. Instead of allowing the impacts to bear down on one part of your hand or on individual fingers, these gloves cushion the strike and prevent injuries by absorbing some of the impact and dispersing the rest of it away from your hands.
Safety gloves with thermo plastic rubber (or TPR protectors) are currently the best choice of impact gloves on the market. Since TPR pads and strips strategically cover the areas on your hands where impacts are most likely to occur, although your hands will be fully protected, you won't lose the range of movement, flexibility and dexterity you need to get the job done. Make sure you check out our gloves with D3o® impact protectors! Gloves with new PinchGuard finger-caps are designed to protect the tips of the fingers from impact injuries.
In case you haven't heard, the American National Standard for Performance and Classification for Impact-Resistant Work Gloves (ANSI/ISEA 138-2019) was officially released. This voluntary North American standard provides a uniform and accurate classification system for impact protection across all industrial work glove manufacturers and makes it easier for industries where impact protection for the hands is critical.
4. Heat and Arc Hazards
Welding, glass manufacturing, petrochemical plants, food processing, oil fields, fire fighters and the natural gas industries are only some examples of workplaces where heat safety and arc safety hazards pose serious risks. Heat safety work gloves and electrical safety work gloves are specifically made to protect workers' hands against these hazards to create a barrier that blocks the hazard from coming through to the hands in order to keep you safe from burns. Click Here to learn more about electrical safety.
Some of the heat- and arc-resistant materials that these types of work gloves are made from include:
-Temperbloc®
-Polybenzimidaxazole fibre
-SilaChlor®
-Kevlar®
-Rubber Insulating
-Leather
5. Severe Weather and Extreme Temperatures
When cold weather hits, or if you work around refrigeration or near freezers, you need a thermal barrier that will retain your body heat and block out the extreme cold. Since cold temperatures can cause temporary or permanent damage to the skin and muscle tissue, the colder it is, the more cold weather hand protection you need. Add in damp conditions, and you've got additional concerns!
Used for Search/Rescue, Fish/Game, Snowforce™ Winter Gloves are ideal for extreme cold conditions. Perfect for snow removal, snowmobiling, skiing, hunting and more, these gloves will keep the hands warm and dry for years. For outdoor work safety, there is a wide variety of leather, mechanic and impact gloves for any cold weather job task. For those who work with water or metal parts in the winter, we suggest North Sea™ Insulated Nitrile Gloves with Knit Wrists. Flexible, tactile and strong, they are used on Discovery Channel Deadliest Catch!
Since the following materials provide enough insulation and warmth to hold their own in severe conditions, you'll find them featured in the winter work gloves crafted to protect your hands against cold workplace conditions:
-Thermolite®
-PVC
-Nitrile
-Cow grain
-Goat grain
-Buffalo hide
5. Persistent and Powerful Vibrations
Although power drills and hammers subject hands to vibration, the affects of these machines are nothing like that of chainsaws, jackhammers, rivet guns and other industrial pneumatic tools and heavy pieces of equipment that workers often handle for hours at a time. Persistent vibration can irritate nerves and nerve endings, damage blood vessels, cause long-term joint and muscle pain, and, in extreme cases, even lead to permanent nerve damage such as neuropathy or carpal tunnel syndrome. Wearing anti-vibe work gloves padded with a layer of vibration dampening polymer that features a specially compounded, formed-chloroprene coating help absorb and dampen vibration keep hand-arm vibration syndrome (HAVS) to a minimum is wise.
---
No matter where you work, there's always some risk of injury. That's why it's so important to make sure you're ready for whatever the work day brings by wearing the best safety gloves for the job. Since these types of hazards cover such a large range, if you're unsure which work gloves are best for you and your workplace conditions, the best thing to do is to contact one of our glove experts directly for helpful advice and recommendations.
Contact MDS for work safety glove product suggestions, free samples or volume discounts today.
+(800).274.4637 / +716.668.4001 | [email protected] | MDS Associates