Fishing

for

Warm, Waterproof Winter Gloves? Try

the

North Sea

™

!
Endorsed and Used by Matt Bradley of Discovery Network's TV Show Deadliest Catch!
For those who work in the cold conditions or out on the open seas, it's just another day at the office but cold, wet hands can most certainly ruin the day. Frigid temperatures and wet conditions can be brutally harsh on the hands and can result in a loss of productivity or a traumatic hand injury, especially if water penetrates through the gloves.
Locating a dexterous, waterproof and warm winter work glove that remains pliable in frigid conditions has proven to be a challenge for many professional glove users, that is until now.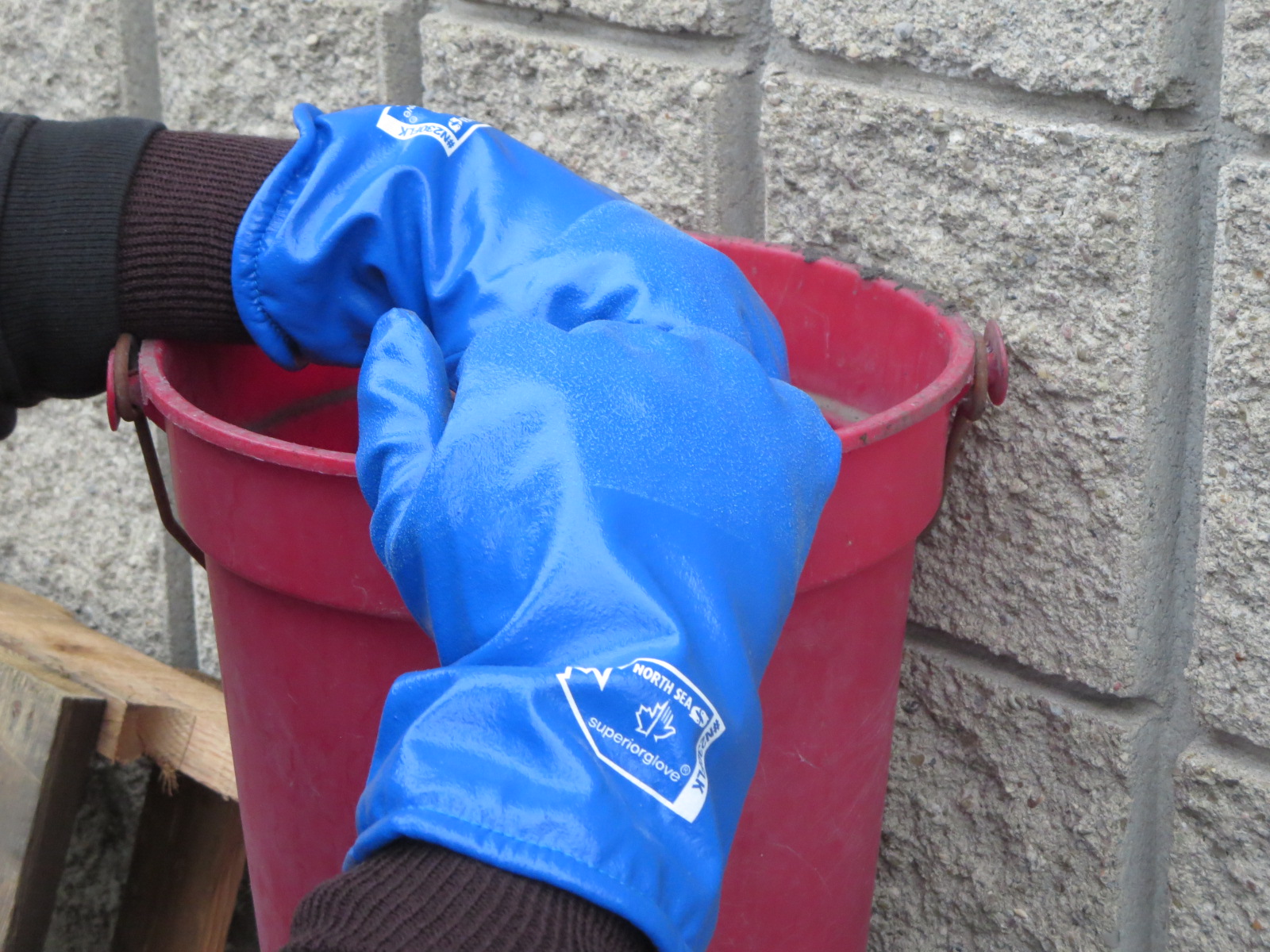 Unfortunately, most waterproof winter gloves offered in the marketplace are not intended for the extreme cold conditions as the impervious coatings applied to the inner glove shell will crack or become stiff. And once they are fully submerged in water or come in contact with metals, many winter work gloves do not retain heat or defend against the cold. In addition, waterproof style gloves can be either too bulky to complete tasks successfully or are too short in length to effectively work in.
SPECIALIZED HAND PROTECTION FOR HARSH FRIGID CONDITIONS
Engineered for maritime warriors by Superior Glove®, these N230FLK North Sea™ Nitrile Coated Winter Gloves are specially formulated for brutally cold and wet working conditions. If you commercially fish, clean windows, gutters or solar panels, detail automobiles, install roofs, lay utilities or refine chemicals in cold conditions then you need these soft, supple, warm and dexterous industrial work gloves from the popular North Sea™ series of chemical protection gloves!
Supported with a soft cotton jersey inner layer, it's dipped in a specially formulated liquid-proof nitrile coating that remains ultra-flexible (see image below!) in the extreme cold. This coating also protects against oil, grease, gas, solvents and is ASTM ANSI Level 3 Puncture Resistant Rated and Abrasion Resistant Level 6 Rated. A soft, full winter fleece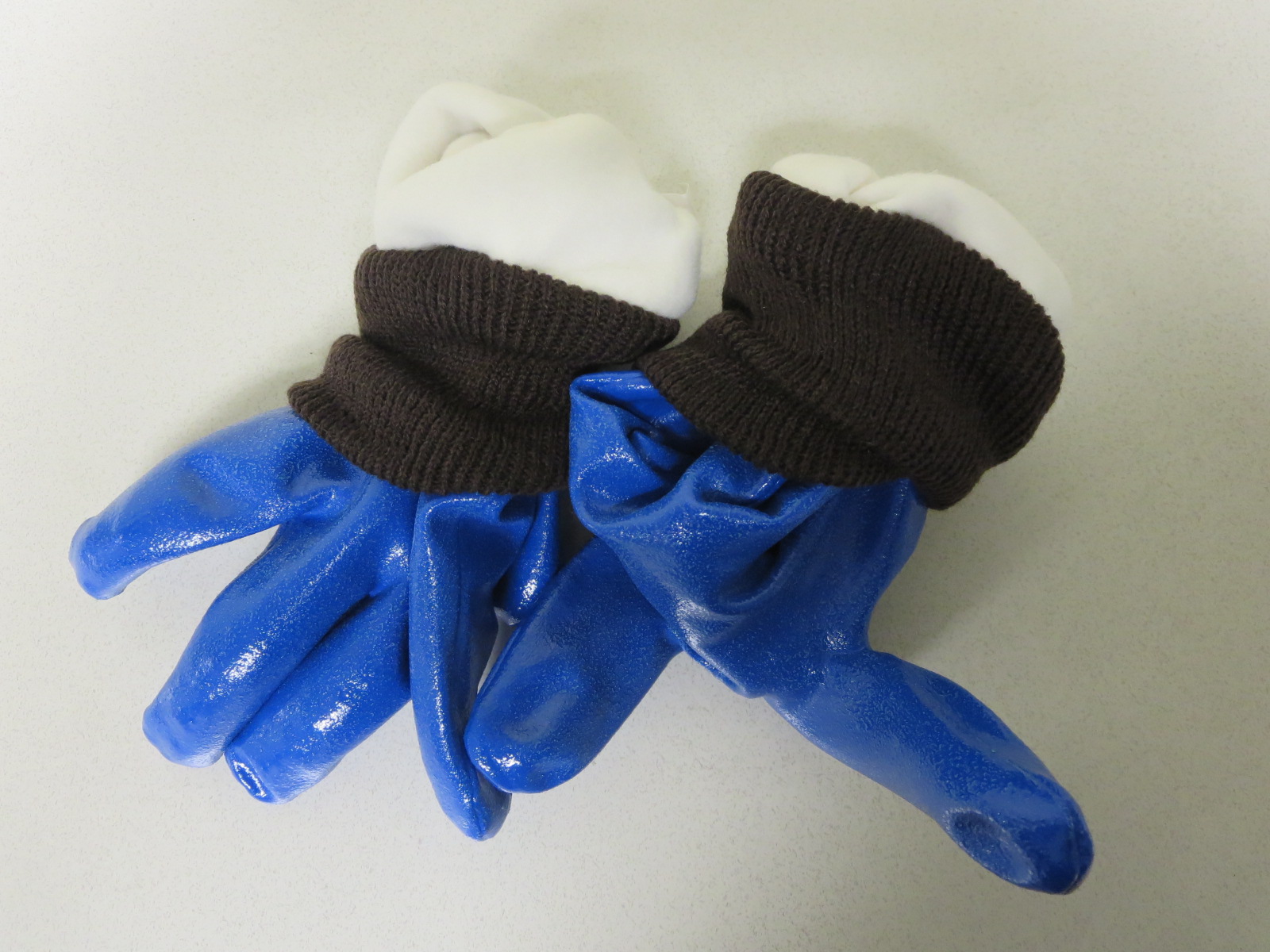 lining cushions and snugs the hand and fingers in warmth and is rated for temperatures down to 5°F.
Complimenting this insulation is a heavy duty ribbed knitwrist turtleneck cuff that secures the 11-inch glove in place and prevents debris and the cold from penetrating through the wrist opening.
(hint: for added warmth, wear a knitted glove liner underneath)
The glove's palm and fingers are sand-patch textured which helps channel oils and liquids away from the surface for increased grip. At 11-inches in length, it effectively covers the lower arm to protect against bare skin exposure that typically occurs when reaching or submerging the glove into water.
You won't find these offered at the big box retailers and we are confident that once you use these North Sea™ Nitrile Coated Winter Gloves, you will agree they're one-of-kind. But don't take our word for it; tap the button below and purchase your …
Free Shipping on Orders Over +$499
Orders. Questions. Volume Discounts. Special Requests.
Call or Click Today
+800-274-4637 | +716-668-4001 | Fax +716-668-4496 | [email protected]
"We Want You to Return Home Safely Every Day"