When It's Hammer Time, Grab These Hammer Gloves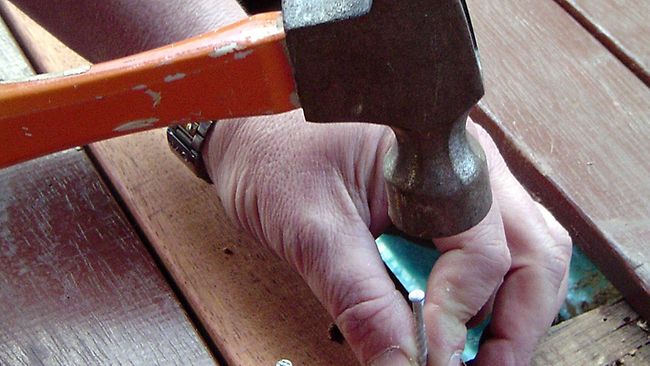 It doesn't matter if you're a novice or a professional. If you've ever used a hammer, chances are you've missed the target and caused trauma. It is a regular practice for carpenters and craftsmen to get their fingers smashed by missing a nail or chisel hitting a finger instead.
Construction hammers are commonly used in many construction industries, and they are also used around the home. They are sometimes used to pound nails into walls, decking, roofing tiles and wood studs (framing). Hammers and sledge type hammers are also used to drive in stakes or support posts for signs or decorative lawn items.
Unfortunately accidents happen and sometimes the end result is trauma or injury to your finger or hand which can lead to:
severe finger pain, especially aching and throbbing pain

inflammation (pain, redness, and swelling)

difficulty using the finger tip

loss of sensation in the finger tip

bruising and color change of the skin and fingernail

stiffness in your finger or hand

The fingernail on the smashed finger may also fall off within a week or two of the injury. For some this is a badge of honor but most, it is a burden that affects basic everyday tasks.
Injuries from hammers are unfortunately too common. If you suffer work-related hammer or nail injuries, we have specialized industrial work gloves designed to prevent the trauma associated by hammer blow.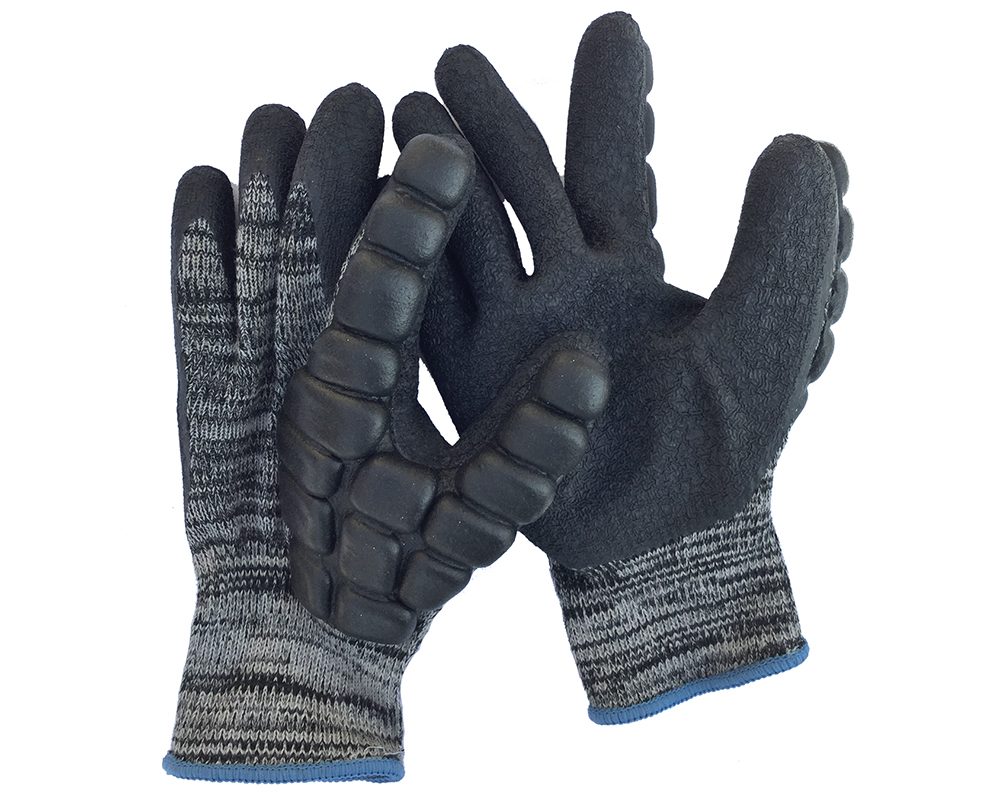 PREVENTATIVE HAND SAFETY DEVICE
MDS is excited to offer its customers with cutting edge hand protection from IMPACTO® Protective Products designed to minimize the risk of injury and lower Worker Compensation claims while maximizing productivity and wearer comfort.
The IMPACTO® DP470030 Anti-Impact Hammer Glove protects the thumb web area from crushing impact trauma when pounding nails, working with chisels and similar applications.
Enlarged encapsulated air padding over the left and right hand thumb web area and index finger cushions and dampens impact. The ergonomic and breathable seamless knit liner acts as a second skin and reduces fatigue. The knitted shell features a durable polyurethane resistant coating on the palms for better grip, dexterity and protection against abrasion.
Prevention is critical to the well being of your staff so don't wait until the injury happens or the symptoms appear. If you haven't already tried these specialized industrial safety products, what are you waiting for? Injury prevention is just a click away - all you need to do is tap the link and …
Orders. Questions. Volume Discounts. Special Requests.
+800-274-4637 | +716-668-4001 | Fax +716-668-4496 | [email protected]
"We Want You to Return Home Safely Everyday"
The Impacto® line of industrial products include the anti-vibration air gloves, anti-impact absorbing gloves, wrist supports for prevention of repetitive strain injuries (RSI), a wide range of protective knee pads, body pads and cushions, air belt lumbar supports, metatarsal protectors, anti-fatigue and puncture-resistant insoles, steel and composite toe cap overshoes, ice traction devices for footwear and overshoes. These custom ergonomic products can help prevent cumulative trauma and repetitive strain injuries such as Hand-arm vibration (HVAS), tendonitis or carpal tunnel syndrome.