Don't Get Hammered

When Working

with

Whiskey Barrels
Whiskey barrels are integral for aging whiskey and other spirits and is growing in popularity among wine and beer drinkers alike. Constructed of Canadian or Kentucky white oak and metal bands of steel and brass, they're one of the most important ingredients as they impart color, flavor, and aroma over many years of maturation. While these barrels are an integral component in the aging process, just as important are the artisan engineers who construct and refurbish these barrels.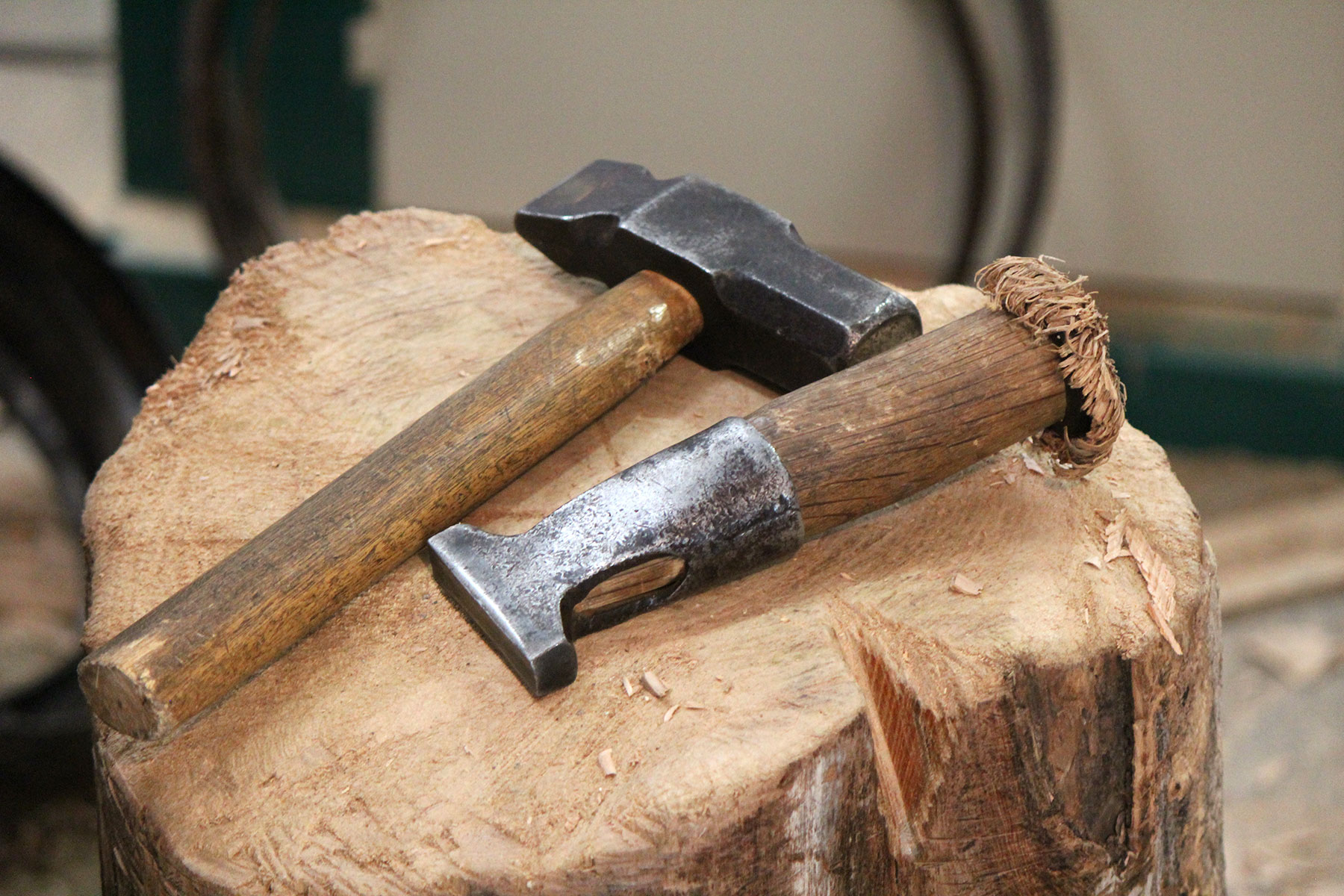 To meet the barrel and rack needs of winemakers, brewers and distillers, cooperage services offer barrel procurement, barrel repair and barrel rejuvenation. Trained craftsmen referred to as a cooper, skillfully make or repair casks with tools such as a barrel hoop drivers, bung pullers and 3 pound hammers that resembled a hand held sledge hammer.
Coopers must go through rigorous training sessions to perfect their skillset and needless to say, their hands are valuable tools of the trade. The last thing you want to see is one of your crew members walking to the first aid office holding their hands! Protecting them from an impact injury is critical and specialized work gloves with targeted hand protection zones can help.
Established in 1988, Impacto® Protective Products specializes in personal protective equipment that includes a unique line of ergonomically designed industrial work safety gloves that reduce impact, vibration and repetitive motion in any work environment.
Accidents Happen.
Are you equipping your staff with the proper hand protection? If you are a cooperage and seeking to protect your craftsmen, these specialized industrial work safety gloves should interest you!
It's Hammer Time
Perfect for carpenters and coopers, the DP470030 Hammer Glove is an innovative seamless knit glove that incorporates special enlarged encapsulated air padding over the thumb web areas of the hands and also the index fingers. This padding is designed to cushion and dampen impacts and diffuse trauma when hammering nails or working with chisels. It will also help to diffuse crushing forces should barrels collide when handling.
A rough textured coating on the palm region provides excellent gripping, improved sensitivity and dexterity. The ergonomically designed, snug fitting seamless knit glove shell is sewn with breathable polycotton material resulting in less hand fatigue and heat build-up.
FEATURES
Padded in the right and left hand

Ergonomically designed to reduce hand fatigue

Knit liner acts as a second skin ensuring tactile feedback

Natural rubber thin crinkled coating on the palm offers excellent gripping, improved sensitivity and dexterity

Full finger style ensures best hand protection

Seamless polycotton knit is breathable and comfortable

Elasticized wrist cuff ensure comfortable fit

Durable resistant coating offers better protection from abrasion
M – #DP470030 / L – #DP470040 / XL – #DP470050
If you haven't already tried these specialized industrial safety products, what are you waiting for? Injury prevention is just a click away - all you need to do is tap the link and …
Orders. Questions. Volume Discounts. Special Requests.
Call or Click
+800-274-4637 | +716-668-4001 | Fax +716-668-4496 |

[email protected]
"We Want You to Return Home Safely Everyday"