Shop for Heat-Resistant Industrial Work Safety Gloves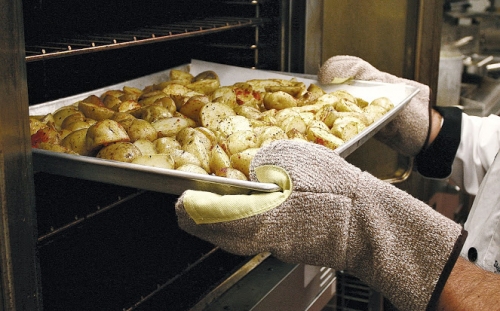 When choosing heat-resistant work gloves, one first has to determine whether the heat is dry or moist; whether the exposure is thermal or atmospheric; if open flame or spark is present; and of course, what the temperature is in any of these conditions. Our glove collection represents MDS's "best of" selection of heat resistant gloves available in several different styles and protection levels from low to extreme heat conditions. We feel they best meet the hand protection needs from heat and flame hazards that some workers encounter. Browse our line of gloves for use with industrial ovens, furnaces, autoclaves or fire fighting.
Contact MDS for samples, for similar heat-resistant safety gloves not listed or for volume discounts today!
Browse the Section Below to Explore the Line of Thermal Work Gloves
---
Discover More About Heat-Resistant Work Gloves by Clicking Article Links Below
---