Puncture-Resistant Industrial Work Safety Gloves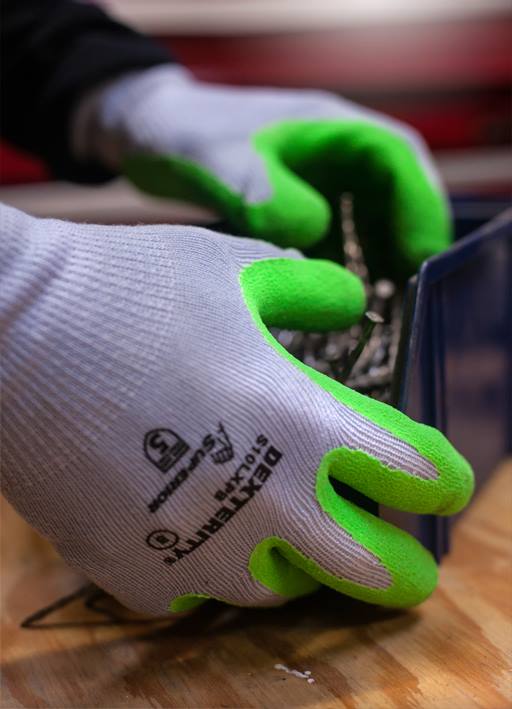 MDS Associates provides a vast selection of sharp, puncture and needle-stick resistance industrial work gloves in materials like leather, palm dipped, Kevlar®, Dyneema®, wire-core and more. The rule of thumb with puncture-resistant gloves is this: there is no such thing as puncture PROOF, which is why the term 'resistant' is used instead. The type of material used to create a high level of puncture resistance means that dexterity is affected, since a much stiffer layer of impenetrable material is added in order to be truly effective against puncture and slash hazards.
Browse our line of ANSI Rated puncture resistant gloves, ASTM F2878 needle-stick resistant gloves that include Turtleskin® or Punkban™ styles. If you work with pneumatic nail guns or nailers, you should consider 'The Shield'. The first of its kind, The Shield is designed specifically as a protective barrier to mitigate damage to the hands due to human or mechanical malfunction of nail guns.
Contact MDS for samples, for similar puncture safety gloves not listed or for volume discounts today!
Browse the Section Below to Explore the Line of Puncture-Resistant Work Gloves
---
Discover More About Puncture Protection Gloves by Clicking Article Links Below:
---