Shop for High-Visibility Work Safety Apparel & Accessories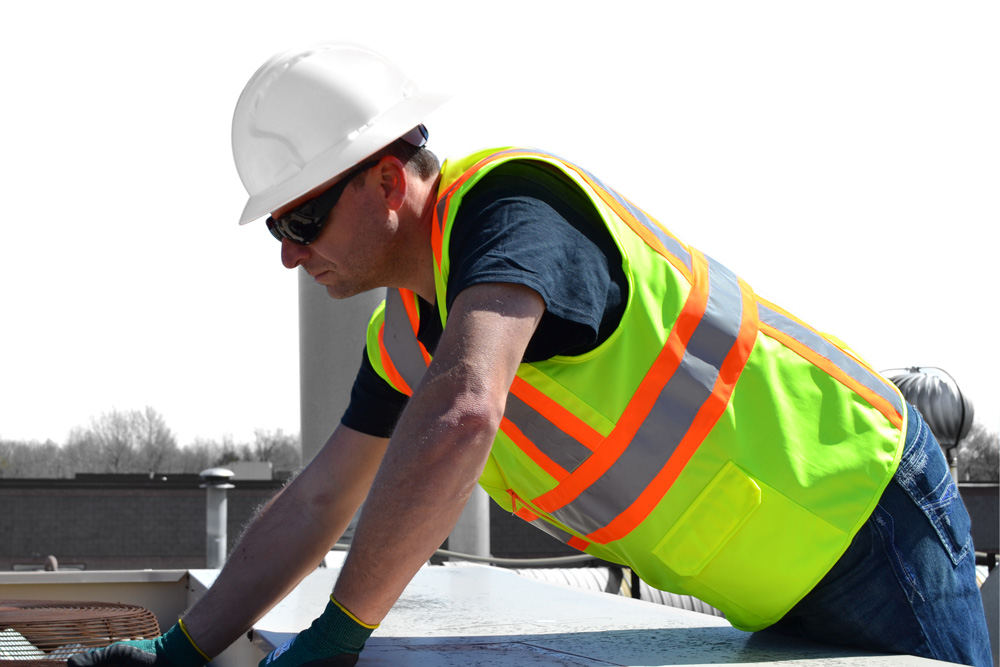 The need to be seen is critical for worker safety. This is especially true for workers who work on or near moving vehicles or equipment and in low light conditions. Workers can draw attention to themselves by wearing high-visibility garments in an effort to help prevent fatalities and injuries from "struck-by" hazards. The U.S. Federal Highway Administration (FHWA) and the Occupational Safety and Health Administration (OSHA) recognize the American National Standards Institute / International Safety Equipment Association (ANSI/ISEA) 107-2015 as industry consensus standards that specify the performance requirements for high-visibility garments.
The standard specifies three classes of high-visibility garments based on the wearer's activities. Garment classes are differentiated by the amount of background material; the width of retro reflective material used and garment design. MDS Associates sells various safety vests, work coats, hats and high-vis work gloves that keep your employees seen and safe.
Contact MDS for similar High Visibility Safety Clothing not listed or for volume discounts today!
Browse the Section Below to Explore the Line of Hi-Vis Safety Work Clothing
---
Discover More About Hi-Visibility Apparel by Clicking Article Links Below:
---