Shop for Mechanics Work Gloves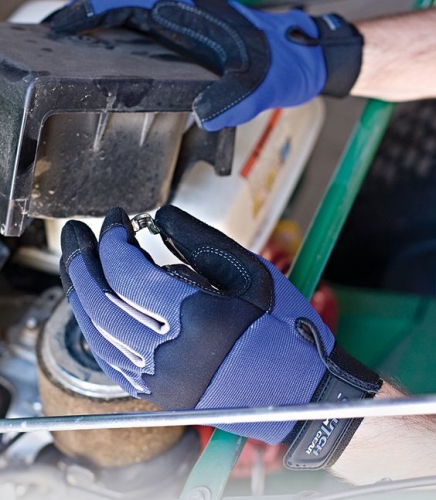 Busted knuckles, scarred palms, and calloused hands are a veritable rite of passage for mechanics of all skill levels and experience. Mechanics Gloves are designed for jobs that require protection from the elements, and various tools or parts while allowing you to be able to move your fingers freely with a better grip, and to accomplish precise work. Commonly used in automotive professions and utility work, Mechanics Gloves offer you needed protection without the bulkiness of other gloves that can get in the way with some jobs.
Here you'll find multiple options for not only mechanic applications, but also general construction, material handling, carpentry, plumbing and law enforcement. For professionals who require enhanced knuckle protection, view our full line of innovative Impact Resistant gloves.
Contact MDS for samples, for similar mechanic safety gloves not listed or for volume discounts today!
Browse the Section Below to Explore the Line of Mechanic Work Gloves
---
Discover More About Mechanic Gloves by Clicking Article Links Below:
---