Impact-Resistant Industrial Work Safety Gloves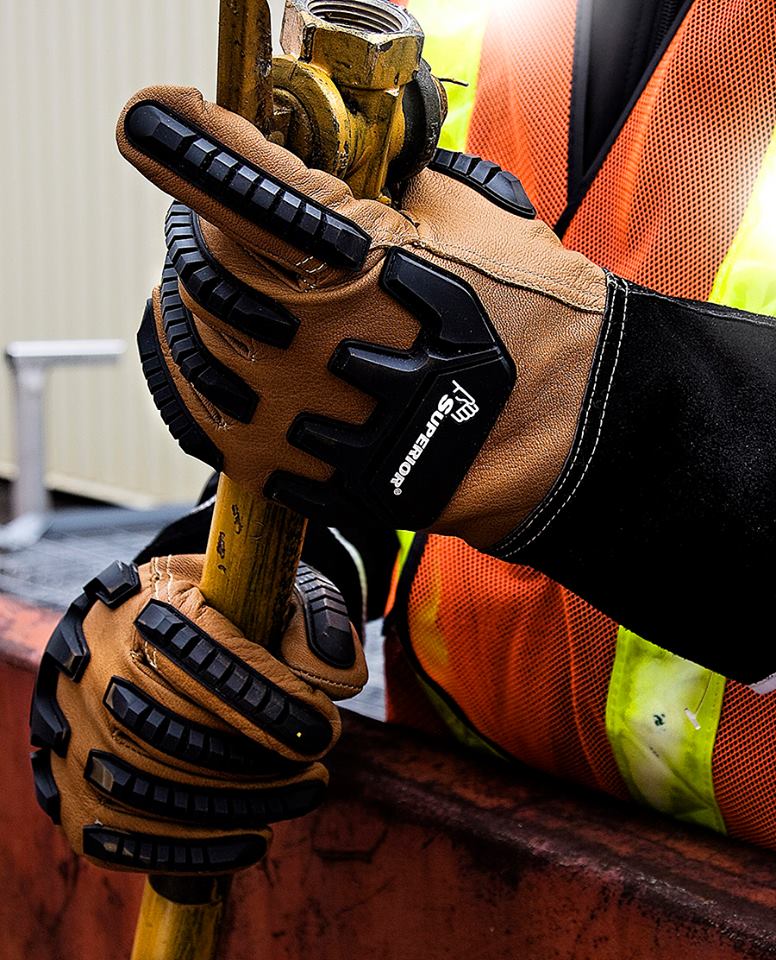 Keep your hands safe from crushing, pinching, cut and puncture hazards that make up most of the serious hand injuries sustained by workers. The kind of industrial work safety gloves needed to protect workers from impacts are highly specific. Back-of-the-hand, knuckle impact protection and most commonly, good grip in oil. Select from thermal plastic rubber protectors or for severe impacts, try work gloves with D3O® protection. Specialized impact absorbing gloves feature padded palms to help prevent Hand-Arm Vibration Syndrome (HAVS), White Finger Disease and repetitive trauma associated with excessive vibration, shock or impact energy.
The American National Standard for Performance and Classification for Impact-Resistant Work Gloves (ANSI/ISEA 138-2019) was officially released. This voluntary North American standard provides a uniform and accurate classification system for impact protection across all industrial work glove manufacturers and makes it easier for industries where impact protection for the hands is critical. If fingertip injuries are burdening your workforce, then you need to check out these crush-resistant work gloves that feature PinchGuard finger-caps!
Check out all of the available impact-resistant hand protection products MDS Associates has to offer in the styles below. Contact MDS for similar gloves not listed, samples or for volume discounts today!
Browse the Section Below to Explore the Full Line of Protective Work Gloves
---
Discover More About Work Gloves by Clicking Article Links Below:
Best Selling Impact Gloves:
---