Wholesale Indirect Cleanroom Products | Category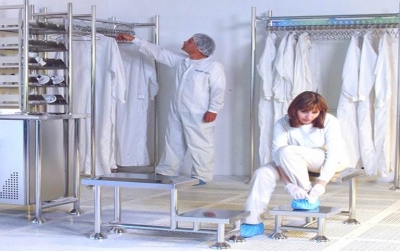 A cleanroom is a controlled or regulated environment where concentration of airborne particles is controlled to specified limits. The cleanrooms are kept clean and their standard maintained by controlling and eliminating possible sources of contaminants generated by people, processes and equipment.
To control the concentration of particles or particulates to specified limits, environments are controlled by standards to personnel and products entering the cleanroom. Cleanroom gloves, cleanroom paper, lint-free wipers and protective cleanroom apparel are examples of indirect supplies that are made to minimize particulates.
Contact MDS for samples, for similar items not listed or for volume discounts today!
Use the Navigation Section Below to Explore the Line of Cleanroom Products
---
Discover More About Indirect Cleanroom Consumables by Clicking Article Links Below: