Certified Lint-Free Cleanroom Wipers | Category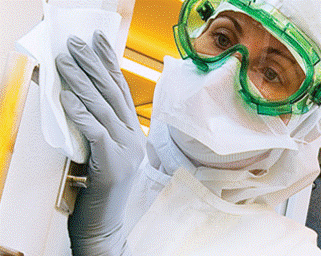 Cleanroom wipers are an indirect item used in the cleanroom and are used to clean or dry products and provide innovative cleaning solutions for contamination control in regulated and controlled environments. Wiping surfaces prevents or minimizes the undesirable cross contamination and the inadvertent contamination of the second surface, also referred to as contact transfer. Certified lint-free cleanroom wipers are available in Knitted, Non-Woven and Pre-saturated (IPA) non-sterile and sterile styles for regulated and controlled applications.
Choose from our extensive selection of dry clean room wipes & wipers, sterile wipes, industrial wipes, lab wipes, gamma wipes, and eco-friendly wipes. MDS Associates offer wipes that meet the strict requirements of the semiconductor & microelectronics, healthcare (USP 797), bio-medical & medical device, aerospace & defense, print, university & research, and automotive industries.
Contact MDS for samples, for similar items not listed or for volume discounts today!
Use the Navigation Section Below to Explore the Line of Cleanroom Wiper Products
---