Shop for Pre-Wetted Certified Cleanroom Wipers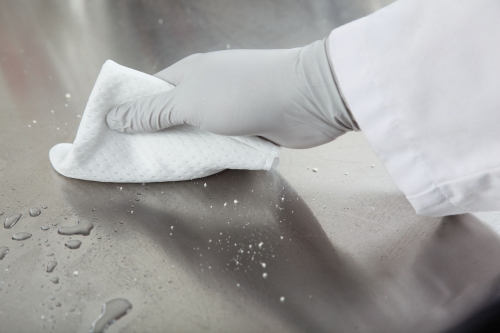 Pre-saturated (IPA) Cleanroom Wipes are pre-mixed with certain % of IPA and DI water such that they can readily be used for wiping and cleaning critical surfaces. These pre-saturated wipers can be packed in canisters, pouches or individual sheets for the convenience of the end users.
Contact MDS for samples, for similar items not listed or for volume discounts today!
Browse the Section Below to Explore the Line of Cleanroom Wet Wiper Products