Featured News - Current News - Archived News - News Categories
Keep The Feet Dry with Boss Industrial Footwear
by mdsassociates
Sat, May 22nd 2021 08:00 am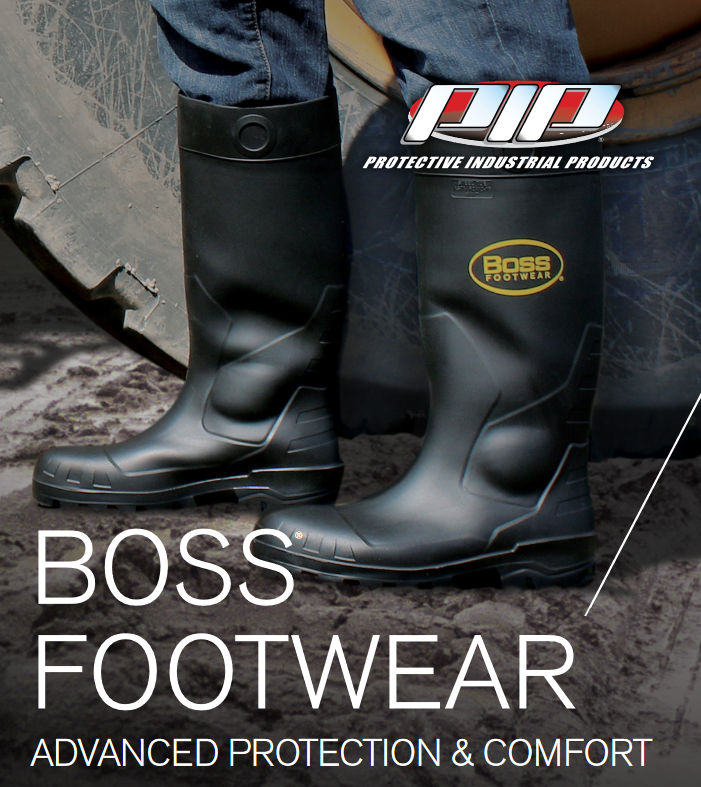 Like a good pair of work gloves, industrial footwear such as waterproof boots can help keep individuals stay safer and more comfortable, especially during a wet spring or fall. From mud to tar, grease to fluids, industrial footwear can protect the feet and keep work areas and vehicles cleaner. And they're easy to wash clean!
ADVANCED PROTECTION & COMFORT IN WET, SLICK, MUDDY WORKING CONDITIONS
From handling heavy objects, to standing on wet or uneven substrates, or handling chemicals, PIP® offers rubber, neoprene, polyblend and PVC industrial waterproof boots to protect your workers on the jobsite.
Boss® Footwear is made in the USA and designed with advanced materials that offer workers maximum all-day comfort and protection against work safety hazards in the work field across a multiple of industries.
Ideal for use in construction, remediation, agriculture, fisheries, food processing, oil, gas, mining, environmental cleanup, concrete work, forestry and municipalities Boss® Footwear separates itself from the competition.
+read more PIP's Boss® Footwear here now
+shop for PIP's Boss® Footwear here now
______________________________________________________________________________________________
Related Articles