Featured News - Current News - Archived News - News Categories
Sporty Style Bump Caps Increase Wearer Acceptability
by mdsassociates
Sat, Aug 28th 2021 08:00 am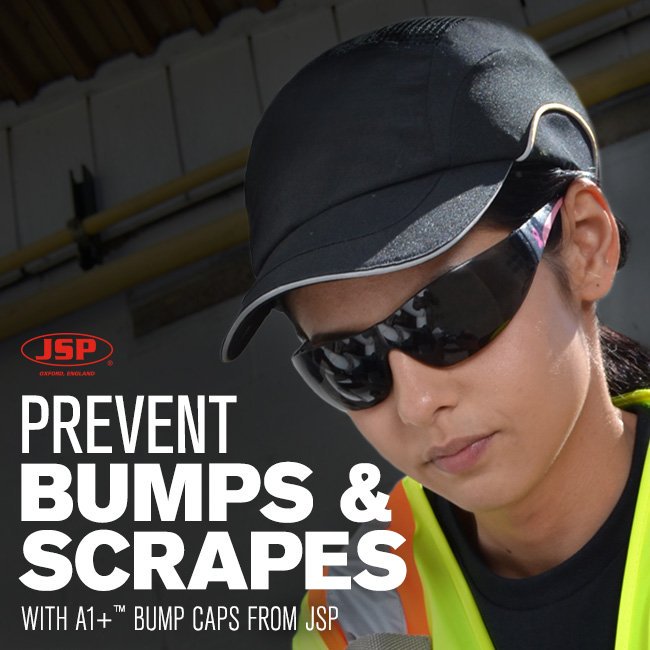 According to a 2011 survey conducted by the American Bureau of Labor Statistics (BLS), approximately 33% of work-related head injuries are a result of impact while the worker was not wearing any form of head protection.
Being safe and compliant often takes a back seat to workplace fashion and a common theme among compliance officers is that many occupational accidents occur because employees opt out of wearing protective gear because it hinders productivity, is uncomfortable or looks ridiculous when worn. And let's face it; they know EHS officers simply can't catch every compliance violation.
If you're seeking a safety solution to to bumps and scrapes, we have just the solution!
STYLISH BASEBALL STYLE BUMP CAPS PREVENT BUMPS & SCRAPES
JSP® brand Bump Caps offered through PIP® (short for Protective Industrial Products) are designed for comfort. The lightweight design looks like a baseball cap, allowing workers to be comfortable while looking professional. It's also well ventilated, keeping workers cool and comfortable. Designed for the working squid, these baseball style bump caps are widely accepted by employees and this translates to elevated compliance.
Three innovative bump caps are available in different colors, configurations and styles. The HardCap™ A1+™ and HardCap™ Aerolite™ baseball style bump caps feature a low-profile, ultra-sleek design that's indistinguishable from a conventional low-profile baseball cap! The HardCap™ Ranger Bump Cap has a wide brim that protects the ears, face, neck and head from the Sun's UV rays.
Increase wearer acceptability and reduce workplace injuries. Contact MDS today for an evelaution sample, volume discounts or to place an order today! Promote your brand or message - these bump cap products can also be quickly embroidered with your logo and/or personalized message!
+read more about these Bump Caps here now
_____________________________________________________________________________________
Related Articles