Featured News - Current News - Archived News - News Categories
PIP® G-Tek® Cut Protection Technology Platforms
by mdsassociates
Wed, Oct 14th 2020 08:00 am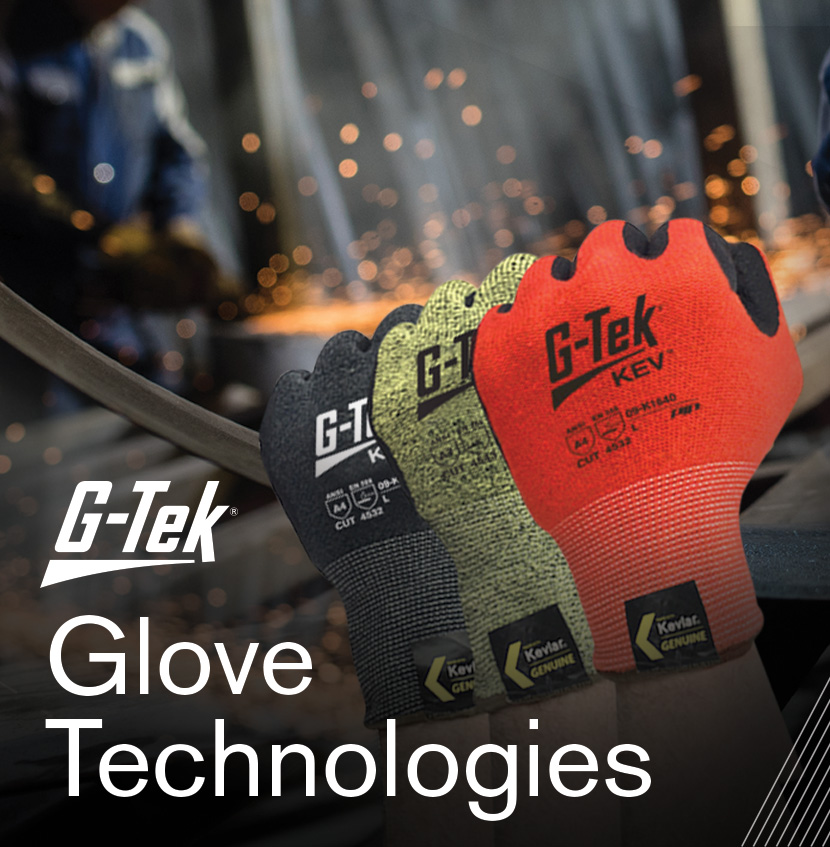 Hand protection is more than just about cut protection. It is about cut protection to meet every need. G-Tek® represents the safety's industry's most comprehensive line of coated seamless knit gloves.
For over 30 years PIP® has invested in G-Tek® products evolving them from simple cotton knits to the most advanced gloves that combine engineered yarns, advanced ergonomic design and coating elastomers. Below is a breakdown of the different G-Tek glove styles available for your hand protection program.
PolyKor® GLOVE TECHNOLOGY
PROTECTION. PERFORMANCE. VALUE.
PolyKor® X7™ GLOVE TECHNOLOGY
HIGH DEXTERITY. MAXIUMU CUT RESISTANCE.
PolyKor® Xrystal™ GLOVE TECHNOLOGY
STRONGEST. TOUGHEST. HARDEST.
Suprene™ GLOVE TECHNOLOGY
TOUGH. RESISTANT. DURABLE.
Kev™ GLOVE TECHNOLOGY
CUT AND HEAT RESISTANCE.
3GX® GLOVE TECHNOLOGY
UNMATCHED COMFORT. IMPROVED CUT PROTECTION.
ACP™ GLOVE TECHNOLOGY
MAXIMUM CUT RESISTANCE. NO SKIN IRRITATION.
The G-Tek® brand of industrial work gloves implement advanced cut-resistant fiber and yarn technologies that are critical to capturing safety and comfort protocols.
+read more about G-Tek® hand protection products here
+shop for G-Tek® hand protection products here
___________________________________________________________________________________________________
Related Articles