Cut Protection Material Basics
PIP® G-Tek® Technology Platforms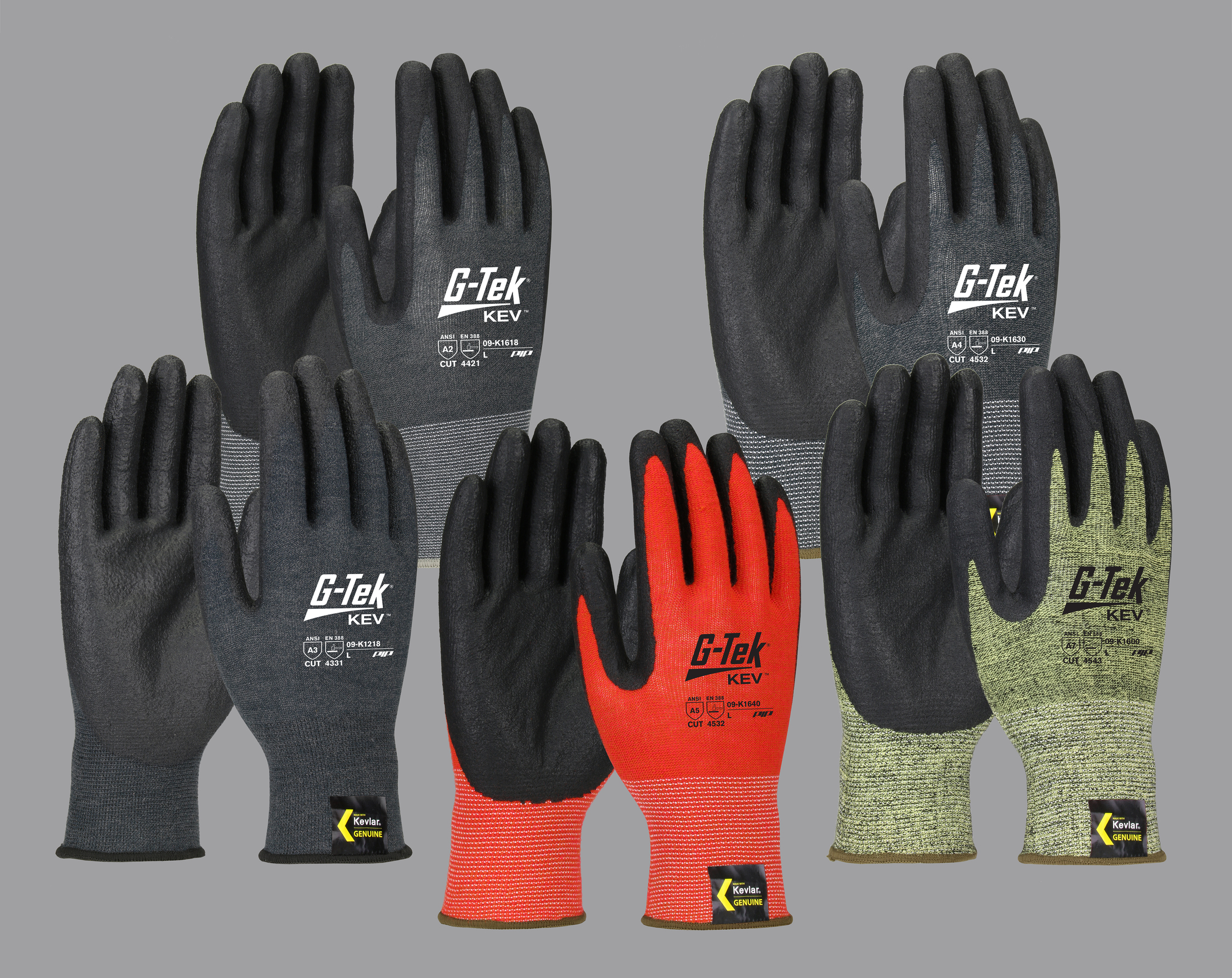 Hand protection is more than just about cut protection. It is about cut protection to meet every need. G-Tek® represents the safety industry's most comprehensive line of coated seamless knit work gloves.
For over 30 years PIP® has invested in G-Tek® products evolving them from simple cotton knits to the most advanced gloves that combine engineered yarns, advanced ergonomic design and coating elastomers. Below is a breakdown of the different G-Tek glove styles available for your hand protection program.
PolyKor®
PROTECTION. PERFORMANCE. VALUE.
PolyKor® engineered yarns optimize performance. Function and protection using proprietary blends of select fibers to exceed industry standards. The ultimate objective is an affordable array of cut-resistant gloves for practically every application.
PolyKor® X7™
HIGH DEXTERITY. MAXIUMU CUT RESISTANCE.
X7™ technology is the latest in engineered yarn development. This super lightweight reinforced yarn provides very high cut resistance and durability by way of proprietary fibers
PolyKor® Xrystal™
STRONGEST. TOUGHEST. HARDEST.
PolyKor® Xyrstal™ technology represents the latest in PolyKor engineered yarns that are combined with naturally hardened crystalized minerals. The result is a super tough, durable cut resistant fiber that is at the peak of performance
Suprene™
TOUGH. RESISTANT. DURABLE.
The latest breakthrough in nanofabrication has resulted fibers containing grapheme material which we call Suprene™. Suprene™ is a high performance yarn that offer unparalleled strength and physical properties that are unique to grapheme.
Kev™
CUT AND HEAT RESISTANCE.
Kev™ technology combines the power of DuPont Kevlar® with proprietary core technology for exceptional cut strength and protection in light heat applications
3GX®
UNMATCHED COMFORT. IMPROVED CUT PROTECTION.
Dyneema® Diamond advanced technology of embedded micro-particles strengthens fibers by up to two times, delivering higher cut scores. 3GX® technology offers cool touch comfort and lightweight durability for improved productivity.
ACP™ Technology
MAXIMUM CUT RESISTANCE. NO SKIN IRRITATION.
ACP™ proprietary yarn formulations use encapsulated glass fibers to maximize cut resistance and eliminate skin irritation
Protective Industrial Products (PIP®) is committed to developing and providing hand protection products that deliver maximum performance in the harshest conditions and in the widest array of applications. Providing protection that workers want to wear is PIP's ultimate goal. The G-Tek® brand of industrial work gloves implement advanced cut-resistant fiber and yarn technologies that are critical to capturing safety and comfort protocols. But don't take our word for it, tap the link and…
Orders. Questions. Volume Discounts.
Monday - Friday 8:30-4:30 EST
+800-274-4637 | +716-668-4001 | Fax +716-668-4496 |

[email protected]
"We Want You to Return Home Safely Every Day"