Featured News - Current News - Archived News - News Categories
Select TurboToe® Toe Cap Overshoes When Toes Matter
by mdsassociates
Sat, Apr 17th 2021 08:00 am
Believe it or not, foot injuries are among the most common workers' compensation injuries that include breaks, fractures and heel injuries. Foot injuries are also costly. A study of over 250,000 wo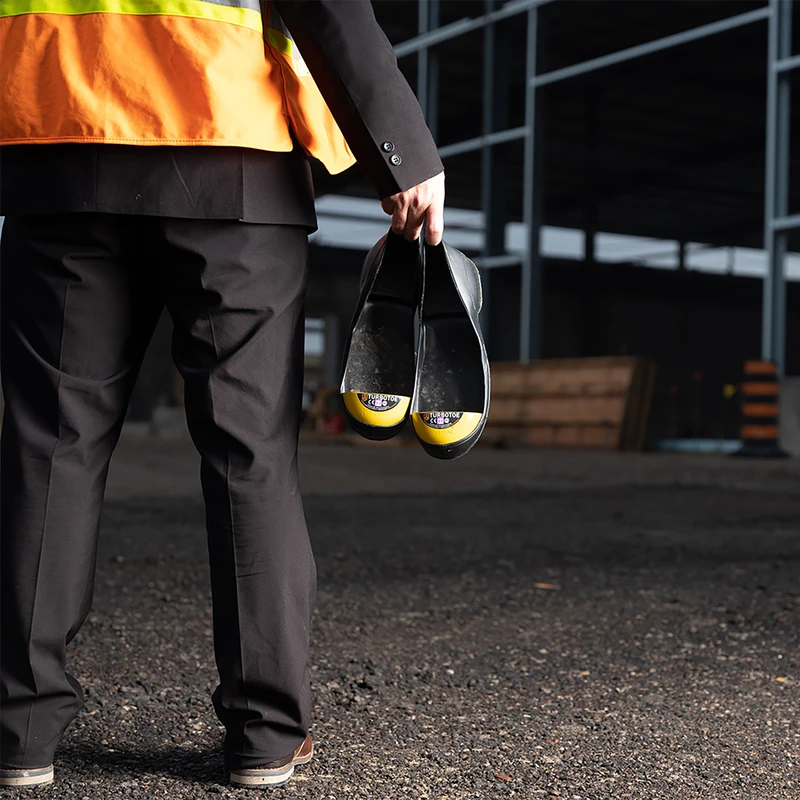 rker's comp claims found the average final settlement for a foot injury is more than $17,000. Slips and falls do not always result in a foot injury but lack of attention to foot safety plays an important role in their occurrence.
Impacto® TurboToe® Toe Cap Overshoes are a great first step to reducing workplace foot injuries and the costs associated with them. These snug-fitting safety overshoes are designed to fit most footwear and protect the toe area from accidental impact, crushing, stubbing and compression hazards.
TurboToe® safety footwear is recommended for use in any industry and heavy work environments with risks for toe damage or has a toe protection requirement. They're ideal for visitors, casual or temporary workers, management, clerical staff, sales people and less expensive than steel-toe work safety boots. They can be sanitized for re-issue. TurboToe® Toe Cap Overshoes are made with flexible pliable PVC that is 100% waterproof and will not harden, stiffen or crack.
Wear the correct footwear, practice good housekeeping and clean up spills promptly.
+read more about Impacto® TurboToe® Toe Cap Overshoes here now
+shop for Impacto® TurboToe® Toe Cap Safety Footwear here now
______________________________________________________________________________________________
Related Articles