Featured News - Current News - Archived News - News Categories
Shoe Covers Prevent the Tracking of Contaminates
by mdsassociates
Sat, Sep 26th 2020 09:00 am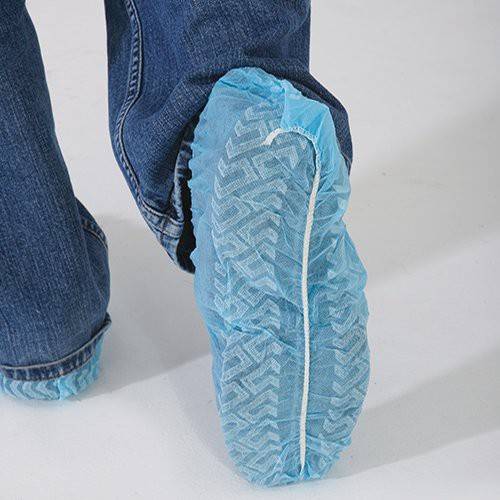 PREVENT the SPREAD
Essential PPE
Designed to keep floors sanitary and footwear clean, shoe covers are disposable PPE garments that easily slip-on and fit snugly over a variety of shoe styles and sizes.
Single-use type Shoe Covers are worn to prevent the cross-contamination of unwanted debris such as dirt, grass, road salt, grease, water, paint, dust and more that contact the bottom of a person's shoes from entering sensitive work while protecting floors against tracking, staining and scratches. Common germs and bacteria can also live on footwear, and shoe covers help keep microbes from coming into contact with furniture and floors. They are ideal for:
Seasonal Challenges
Private Contracting Jobs
Controlled or Regulated Clean Environments
Public Use
While they may look strange, shoe covers are valuable pieces of PPE that are better for customers, employees, and the home or work environment. Keep them on your shoes until you're ready to head outside again, then simply toss the disposable booties in the trash. Safe for use on all surfaces, from hardwood to tile to expensive carpets and rugs.
+read more about how disposable shoe covers can keep regulated areas sanitary here now
+shop for disposable shoe covers here now
_________________________________________________________________________________________________
Related Articles