Featured News - Current News - Archived News - News Categories
A Glove Solution for Nitrile Glove Shortages
by mdsassociates
Sat, Feb 13th 2021 08:00 am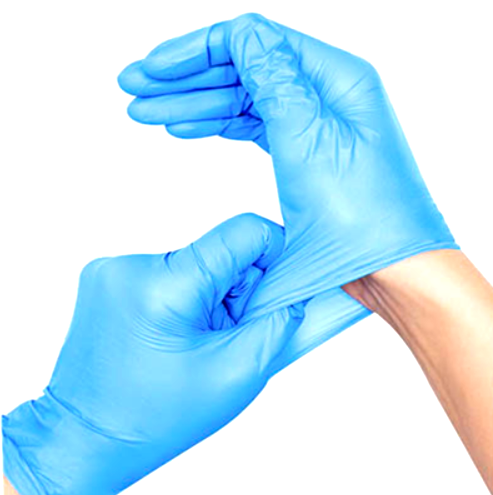 The pandemic is plagued with worldwide shortages of single-use gloves such as vinyl, nitrile and latex gloves which are worn to protect patrons and staff against the spread of infection. From food service to construction, from healthcare to retail sales, consumers are even wearing gloves making them a bigger part of our everyday lives.
The increased demand for nitrile gloves has unfortunately introduced inferior gloves that are inconsistent in size, texture, have very high AQL's and often tear very easily when putting them on. If glove shortages, poor quality and high prices have you searching for an alternative latex-free glove solution, then check out this glove!
These non-sterile Synmax Exam Gloves are 100% latex-free and designed for healthcare professionals but are also great for many general-purpose applications as well. Synmax gloves resist acid, alkali and oil and are FDA approved for use where fluid barrier protection for the hands is required.
LATEX-FREE & POWDER-FREE: our vinyl gloves contain no natural rubber latex and are manufactured without powder - a safe solution for those affected by common glove allergies and sensitivities
FEATURES: synmax vinyl has a smooth finish for greater tactile feedback and is the right thickness for most uses
CONVENIENTLY PACKAGED: to reduce storage space while ensuring a supply is always on hand
MANY USES: also great for use in a lab, kitchen, shop, or around the house - it protects, cleans, grips, and works hard like you do
If glove shortages have you searching for a reliable and affordable brand of gloves, we have just the solution for you!
+read more about Synmax Exam Gloves here now
+shop for Synmax Exam Gloves here now
______________________________________________________________________________________________
Related Articles