Featured News - Current News - Archived News - News Categories
Infection Control Computer Keyboard Covers
by mdsassociates
Fri, Sep 25th 2020 08:00 am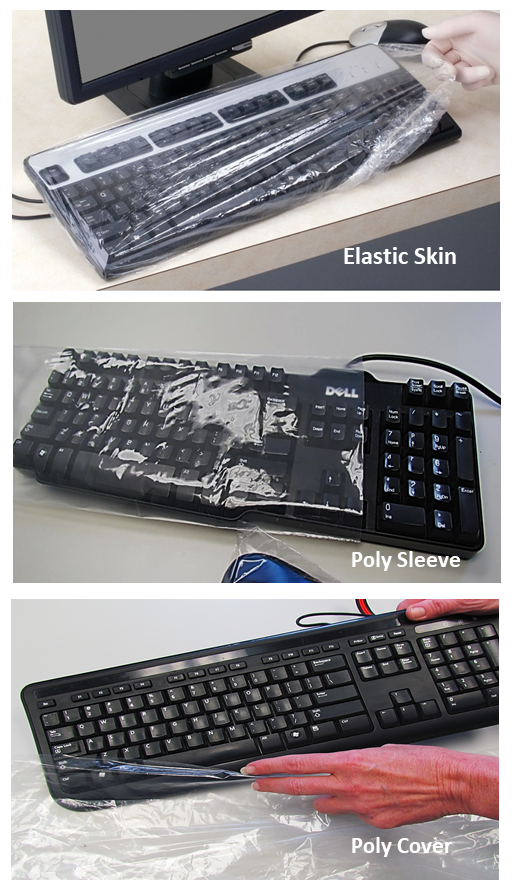 PREVENT the SPREAD
For businesses, schools, libraries, retail stores and hotels, shared technology devices are front and center. Laptops, tablets, keyboards and computer mice are a breeding ground for viruses to sit and wait.
Computer keyboards are particularly vulnerable to the cross-contamination of bacteria and germs because grubby fingers mindlessly touch dirty surfaces and then repeatedly go back to typing. In this age of the pandemic we are all looking for safer and healthier ways to conduct day-to-day life. Physical barrier covers for electronics address that problem.
Virtually every business uses keyboards and often they are needed in an area where dirt or germs cannot be avoided. For these shared machines, placing a disposable plastic cover on a keyboard, mouse or monitor and replacing it each shift could be key to infection control.
At MDS we offer a variety of disposable keyboard covers to fit your needs – truly universal with different styles to fit small to x-large keyboards. Some of our covers are sleeve style that you slip the keyboard into, or we offer an elastic gather skin that are stretched to hug many styles, shapes, and sizes.
Using a disposable keyboard skin, sleeve or pouch gives you the feel of the whole board and the individual keys as well as the keyboard being covered yet fully viewable and sanitary at all times. Get protected and stay healthy!
+read more about infection control covers for keyboard here now
+shop now for disposable computer keyboard covers here now
________________________________________________________________________________________________
Related Articles