Featured News - Current News - Archived News - News Categories
Wells Lamont KelKlave Autoclave Heat Safety Gloves
by mdsassociates
Wed, Sep 27th 2023 08:00 am
The KelKlave Autoclave Safety Glove:
Hand Protection PPE for High Steam Sterilization Processes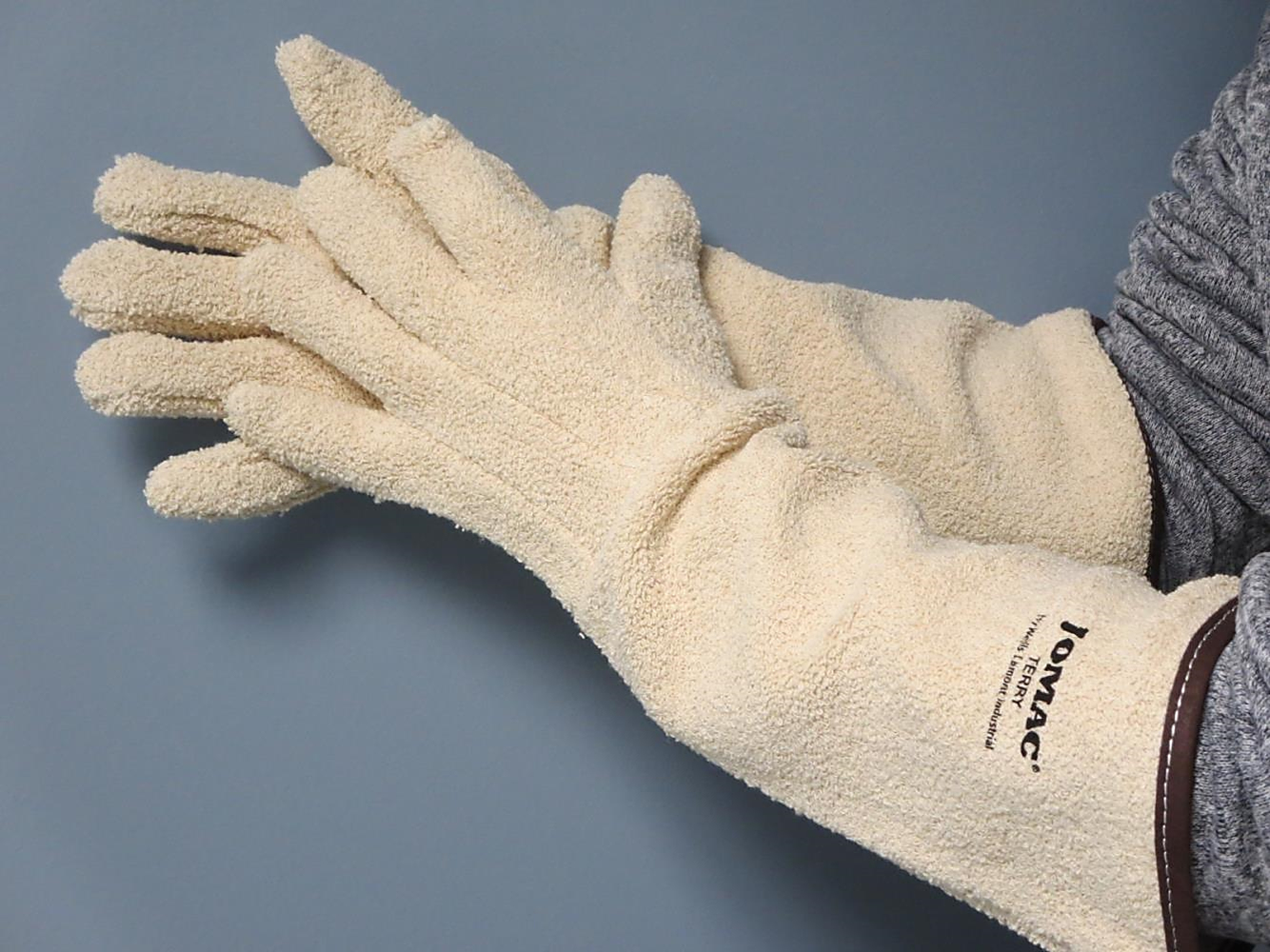 Highly capable of rendering items sterile of any living organisms, autoclaves or steam sterilizers are commonly used in dentistry, microbiology and mycology, tattooing, body piercing, funerary practice, medicine and prosthetics fabrication to sterilize equipment, medical devices and surgical instruments for future operations and other aseptic procedures.
Risks
Potential risks of using an autoclave are heat and steam burns, hot fluid scalds, and injuries to hands and arms from an explosion. The use of personal protective equipment (PPE) such as heat-insulating gloves, lab coat, close-toed shoes and safety glasses help prevent burns and scalds during the loading and unloading the autoclave.
Hand Protection that Prevents Burns
The 422-11 Jomac® Kelklave Autoclave Glove from Wells Lamont is constructed with soft, pliant, natural white loop-out terry cloth material for heat protection up to 250°F. The clute cut design eliminates seams on the bottom side of the palm for enhanced comfort and dexterity. It is a popular hand safety choice for industrial heat protection when handling hot objects out of the autoclave, oven, grill or other heated compartment in the lab, school, bakery or institution.
These extra-long autoclave gloves are very flexible and comfortable to wear. The 11-inch gauntlet provides better heat protection from burns on the arm. Extending past the elbow, the Kelklave Autoclave Glove allows wearers to reach into hot spaces or handle hot metal items with full confidence. The extended coverage also provides a protective barrier against spray, splatter staining on clothing or the skin.
-----------------------------------------------------------------------------------------------------------------------------
+ Learn more about the Wells Lamont 422-11 Jomac® KelKlave Autoclave Gloves w/ 11-in Gauntlet Cuffs
+ Shop the Wells Lamont 422-11 Jomac® KelKlave Autoclave Gloves w/ 11-in Gauntlet Cuffs
Related Articles