Increase Safety

&

Productivity with Industrial Knitted Sleeve Protectors
Safety doesn't stop at hand protection for many industrial professions. For those working in industries such as packaging, small parts assembly, food service, and even welding, leaving arms exposed is just as dangerous as not wearing gloves. Countless burns, scrapes and cuts can occur if arms aren't properly protected, which can lead to serious harm as well as decreased productivity. Protective sleeves keep arms and wrists from these damaging injuries in a variety of industries and elevates safety compliance.
+ What do Sl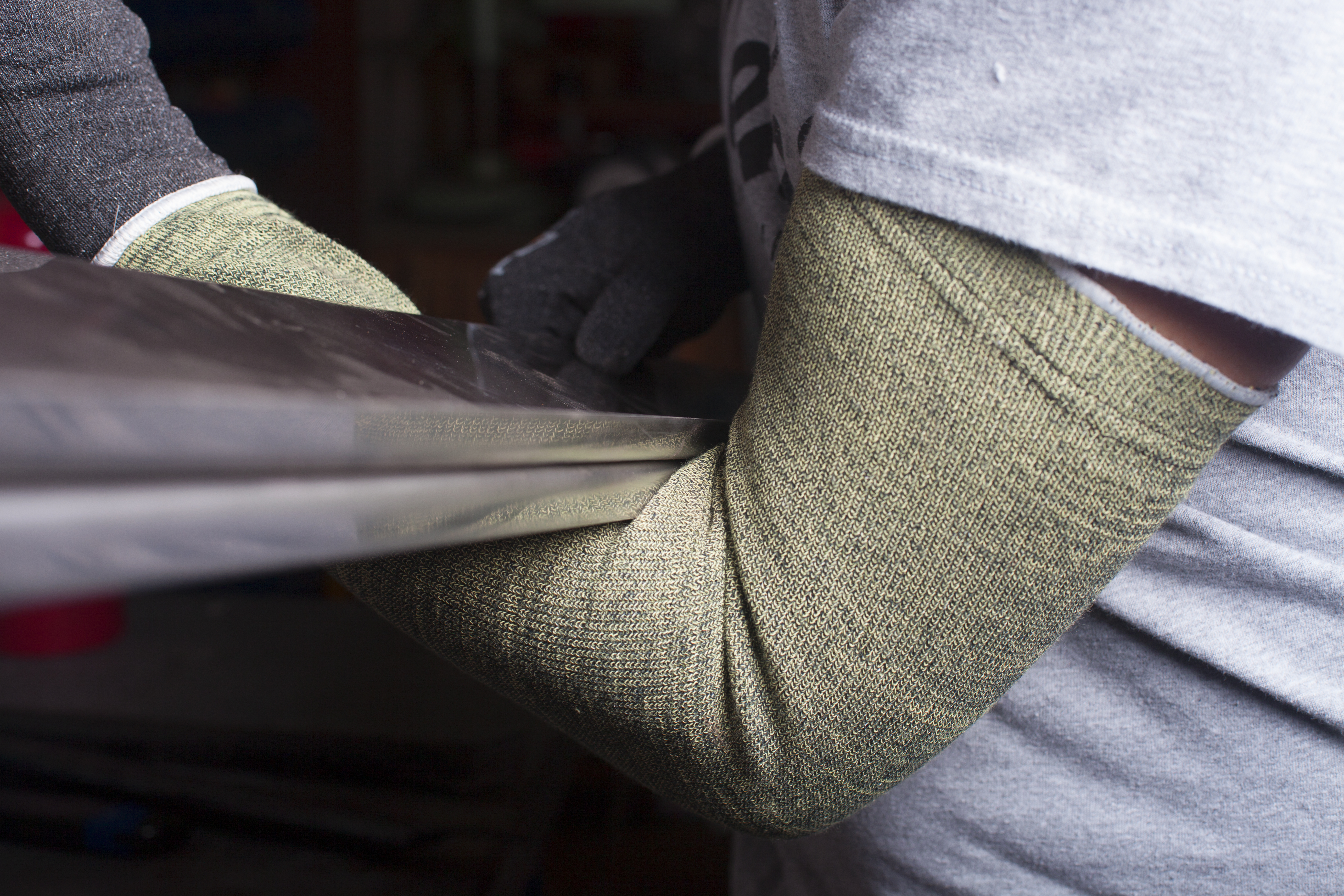 eeves Protect Against?
Depending on the specific needs required, Superior® and PIP® offer sleeve covers to suit every application and are a good way to keep workers safe while still allowing for movement. Below are four major categories of protection that sleeve protectors provide:
1. Cut-Resistance
Nobody wants to deal with damaging and painful cuts or slices to their skin while working on a job site. It can put employees out of work and cost both the worker and company lost profit. Our selection of cut-resistant sleeves offers protection ranging from ASTM cut-level 2 and up with various options like optional thumbholes, moisture-wicking Coolmax® linings and more. This ANSI Level 2 Cut- Resistant Sleeves from PIP® offers unparalleled comfort and coolness. Made of 100% Dyneema®, it provides cut and abrasion resistance that are 10 to 15 times stronger than steel, more durable than polyester and a strength that is 40% greater than aramid fiber.
2. Heat-Resistance
Heat Resistance is key in occupations like welding, and our variety of sleeve protectors are made of flame and fire-retardant materials like Protex® yarn, Coolmax® lining, composite knit yarns and composite filament fibers. PIP® offers a great heat-resistant sleeve in its Kut-Gard® Kevlar Blend Sleeves. Ideal for applications where arm cut protection is needed, such as assembly, plastic molding, metal fabrication, automotive, it is made of 60% FR Viscose and 40% Kevlar blend. The sleeve has excellent thermal and flame protection from high heat and open flame of welding torches. Kevlar® knit wrist offers cut and heat resistance and also prevents debris from entering the sleeve.
3. Chemical-Resistance
When it comes to sanitation and protection, you often need more than gloves. The assortment of protective sleeves includes a chemical-resistant category to ensure optimal protection. These Superior® Vinyl Sleeves are a protective 8 mil. sleeve with a blue color that allows you easily identify any pieces that may come away during food processing. They are heat-sealed at both ends to keep sleeves in place and the vinyl can be easily sanitized for reuse.
4. Puncture-Resistance
Most industrial injuries begin with a puncture and lead to a cut or laceration, but with the correct personal protective equipment, these can all be avoided. The latest in this puncture protection technology is available in Superior's® Punkban™ Sleeves. This sleeve's design protects without snags, punctures, abrasions or cuts. The unique Punkban™ material offers a high level of cut (ANSI Level 4) and puncture resistance (ASTM F2878 7.35 newtons), while its smart styling and design includes a spandex wrist with thumbhole for great comfort at the palm and wrist.
---
Orders. Questions. Volume Discounts.
Monday - Friday 8:30am - 4:30pm Eastern Time
+Free Shipping on Orders +$499
+800.274.4637 | +716.668.4001 | [email protected] | Fax +716.668.4496
"We want you to return home safely every day"