Featured News - Current News - Archived News - News Categories
Showa® DuraCoil™ Multi-Purpose A3 Gloves
by mdsassociates
Tue, Dec 7th 2021 08:00 am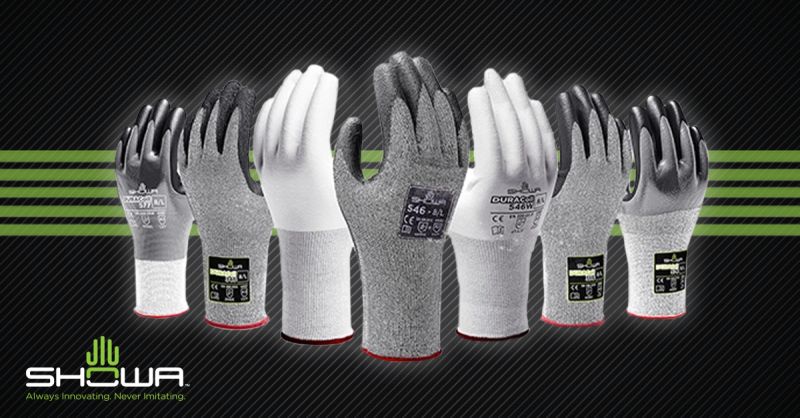 Cut-resistant hand protection incorporates strong specialized fibers designed to prevent lacerations. When cut resistant gloves are worn for extended periods of time, these fibers can poke through the shell and irritate the hands causing operators to remove them while working.
Recognizing this dynamic, the engineers at SHOWA® glove created DURACoil™ - a cut level A3 cut resistant liner that increases the cut protection of multi-puprose gloves without compromising on comfort.
DURACoil™ is the best of both worlds and is designed for maximum extended wear comfort
DURACoil™ Key Features:
Multifilament polyester wrapping DURACoil liner, reinforced with HPPE
ANSI/ISEA 105-16: A3
100% SHOWA® quality
13-gauge seamless-knit liner
Unique SHOWA® ergonomic hand shape design
Dual protection for multipurpose and cut risks
Washable and re-usable
Upgrade your mechanical risk protection with cut level A3 DURACoil™ liner and perform a wide variety of tasks in dry, greasy, oily and wet environments. Consolidate your glove inventory with a versatile range of hand protection and increase PPE user acceptance with these ultra-comfortable work gloves. Whether performing tasks in dry, greasy, oily, or wet environments, there are no more excuses to not wear glove.
With seven styles on the SHOWA® DURACoil™ lineup, there's a right solution for your requirement!
_______________________________________________________________________________________________
Related Articles