Featured News - Current News - Archived News - News Categories
Linemen Love These Endura® Lineman Gloves
by mdsassociates
Sat, Jan 11th 2020 08:15 am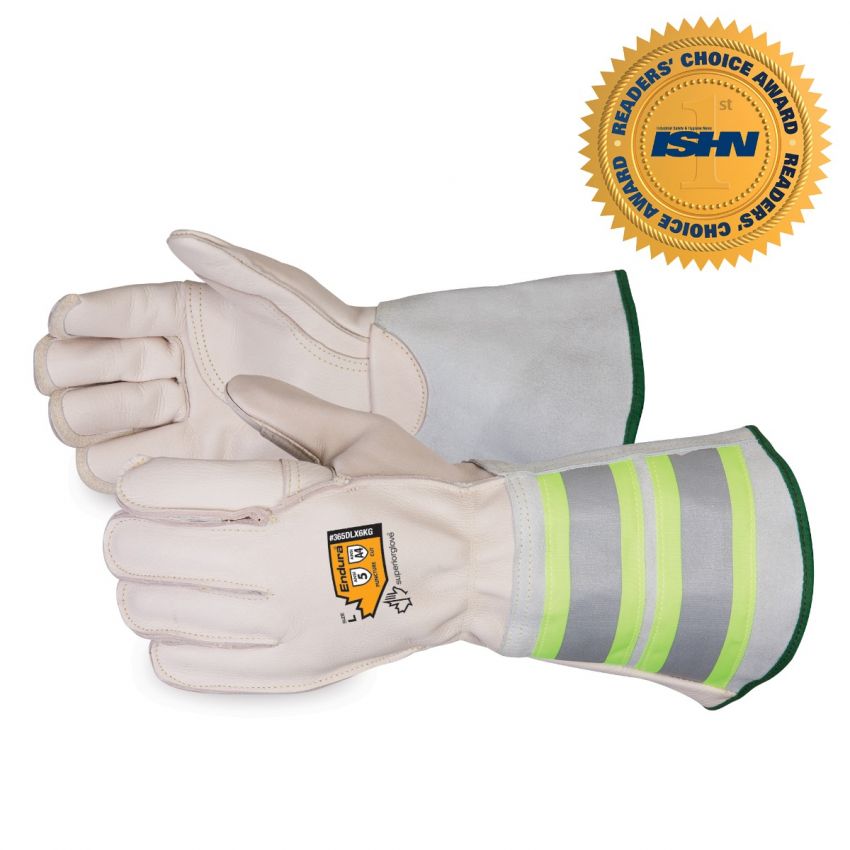 Working with high voltage equipment is highly dangerous. Lineman need to ensure they're competent, well trained, wearing the right protective electrical gear that includes electrical gloves fit for work and focused on the job at hand.
Working as a linesman is very demanding and dependent on your hands and we want to ensure that every time you're required to climb up a telephone pole or install a transformer, you're using the very best hand protection available on the market.
Linemen workers can reduce the risk of personal injury with the Endura® series of deluxe leather lineman gloves and mitts from Superior Glove®!
Made with 3-1/2 ounce grain horsehide leather, Endura® deluxe linesman gloves and mitts provide immense softness, warmth, unmatched flexibility and longevity. Endura® lineman gloves feature 2-inch high –viz fluorescent-yellow fabric strips and retro-reflective silver strips along the gauntlet cuffs that enhance nighttime visibility.
These lineman work gloves are also specially treated to give the leather excellent water, oil and stain repellant properties (for the life of the glove!) making them great for wet, snowy working conditions. Most styles feature an ANSI puncture resistant safety rating with some styles boasting additional ANSI rated cut resistance as well.
___________________________________________________________________________________________
_______________________________________________________________________________________________
Related Articles