The First

and

Last Line

of

Defense

for

People in Harm's Way
Worn to protect against potential cross-contamination and the spread of infection, single-use gloves are essential when it comes to protecting the skin against chemicals, bodily fluids and many other dangerous substances. Worn practically everywhere nowadays, you'll notice glove dispenser boxes in patient exam rooms, restaurants, tattoo shops, hair salons, food establishments, spas and anywhere else that workers need inexpensive hand protection at the ready.
Unfortunately the global health event has created worldwide glove shortages and introduced an influx of inferior made single-use gloves that are inconsistent in formulations, size or tear easily when donned. Ripped gloves translate to money wasted, and for professionals who work in high risk environments, a glove that tears puts lives at risk to infection. While other gloves might be less expensive per unit, how many are thrown out before they are worn?
SEMPERMED® | A 100 YEAR OLD GLOBAL GLOVE EXPERT
At Sempermed®, they manufacture chloroprene, nitrile, latex, vinyl and polyethylene disposa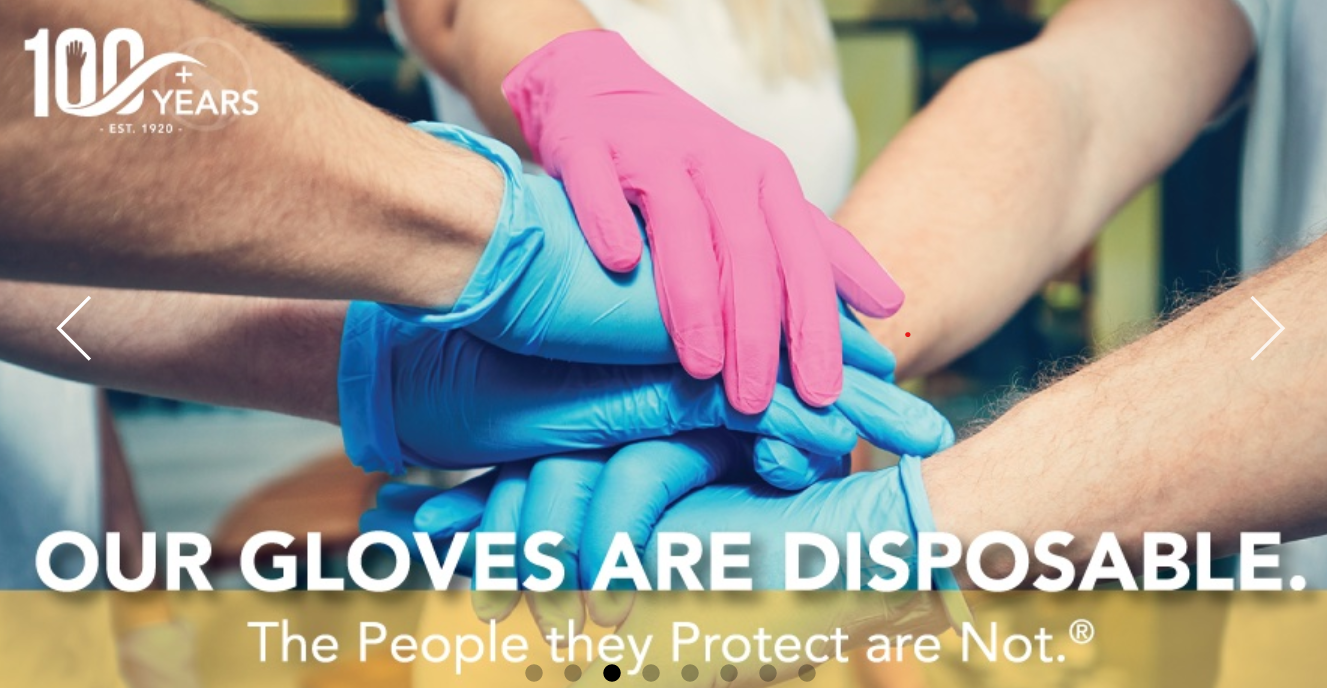 ble gloves from start to finish. With more than 100 years of knowledge and experience, they are one of the most efficient and innovative glove producers in the world making Sempermed® brand a glove you can trust.
As pioneers in the disposable glove industry, Sempermed's glove manufacturing facilities are some of the most sophisticated plants in the world and utilize state-of-the art technology to achieve optimal safety, reliability and quality in their medical and industrial grade gloves. A dedicated team constantly conducts advanced research and development to create new products that complement existing product lines.
MINIMIZE THE EXPOSURE. MINIMIZE THE RISK.
Higher quality glove formulations, manufacturing standards and processes ensure barrier protection qualities. Sempermed® disposable gloves surpass regulatory guidelines for both consistency and performance that will meet your expectation. Sempermed's portfolio of single-use gloves include a mixture of safety attributes such as:
FDA approved medical-grade single-use examination gloves for the handling of infectious agents, bodily fluids, and patient exam use.

Chemotherapy tested single-use gloves that meet USP 800 requirements for PPE compliance when handling cytotoxic chemicals in oncology

Single-use gloves coated with Aloe and Vitamin E for professionals with sensitive or irritated hands.

Skin-friendly accelerator-free nitrile gloves are specially formulated for those with skin sensitivities to chemical accelerators used in many standard nitrile gloves.

Single-use gloves that meet

FDA CFR 21 Parts 170-199

requirements for safe food contact handling

ESD tested single-use gloves approved safe for use with static sensitive electronics and many flammable liquids

Single-use gloves tested for situations where fentanyl exposure could occur. (Fentanyl test results had no permeation during over the 240 minute test period)

Sustainable
COMMITTED TO SUSTAINABLE GROWTH | THE GREEN GLOVE
Sempermed® has anchored sustainability into their strategic corporate goals. Their innovative sustainable manufacturing process uses no chlorine, uses less gas and electricity, consumes 10% less water and has reduced their CO2 impact by 17%. Sempermed® uses over 5 million pounds of recycled materials in their glove packaging, consumes 55% less paper by putting more gloves in every box and created Smart Dispense Single Glove Delivery® that reduces glove waste from falling on the floor.
Sempermed® takes enormous pride in being the first and last line of defense for people in harm's way. When you buy a Sempermed glove product you are getting best in class protection. But don't take our word for it, tap the link and ...
Orders. Questions. Volume Discounts.
Call or Click
Monday - Friday 8:30am - 4:30pm Eastern Time
+800.274.4637 | +716.668.4001 | [email protected] | Fax +716.668.4496
"We want you to return home safely every day"