Don't Stow without StorageSorb™
We like to think we are doing ourselves good when we rent a seasonal storage unit for our beloved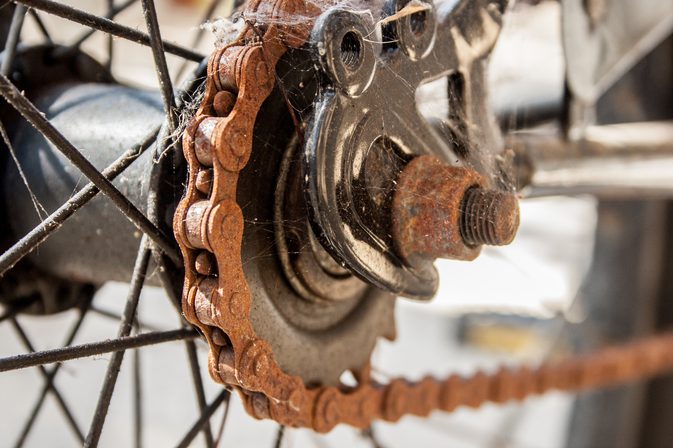 possession. Lockers, storage units, shipping containers and trailers, safes, product packaging, sheds, garages, pantries, totes, displays, gun cases, gear bags and the like are sought for protecting our valuables.
Typically sealed for extended periods, a sealed enclosure is subjected to changing temperatures and humidity levels that create condensation. If left unregulated, condensation creates damages to virtually all surfaces sometimes beyond repair. The last thing we need to see when we are ready to enjoy our stowed item is rust or mold!

Try Our

Moisture Absorber & Mold Inhibitor Pouches & Eliminate Pouring Out Water By-Product!
Absorb Moisture and Starve Away Mold, Mildew and Rust!
A line of commercial-grade desiccant dehumidifiers are designed to safeguard your collectibles, valuables, food items, firearms, coins, comics, electronics, clothing, bike cycles, motorcycles, furniture, clothing, tools, purses, equipment, jewelry, gear and more inside lockers, storage units, sheds, garages, pantries, totes, safes, lockers, displays cases, gear bags and more while in storage or during shipping.
StorageSorb™ Commercial-Grade Moisture Absorber and Mold/Rust Inhibitor Packs were originally patented to absorb "cargo rain" in international oceanic shipping containers. This absorber pouch captures and converts moisture into crystals preventing potential mold, mildew or corrosion damages to items up to 90+ days (depending on humidity).
Here are some other features: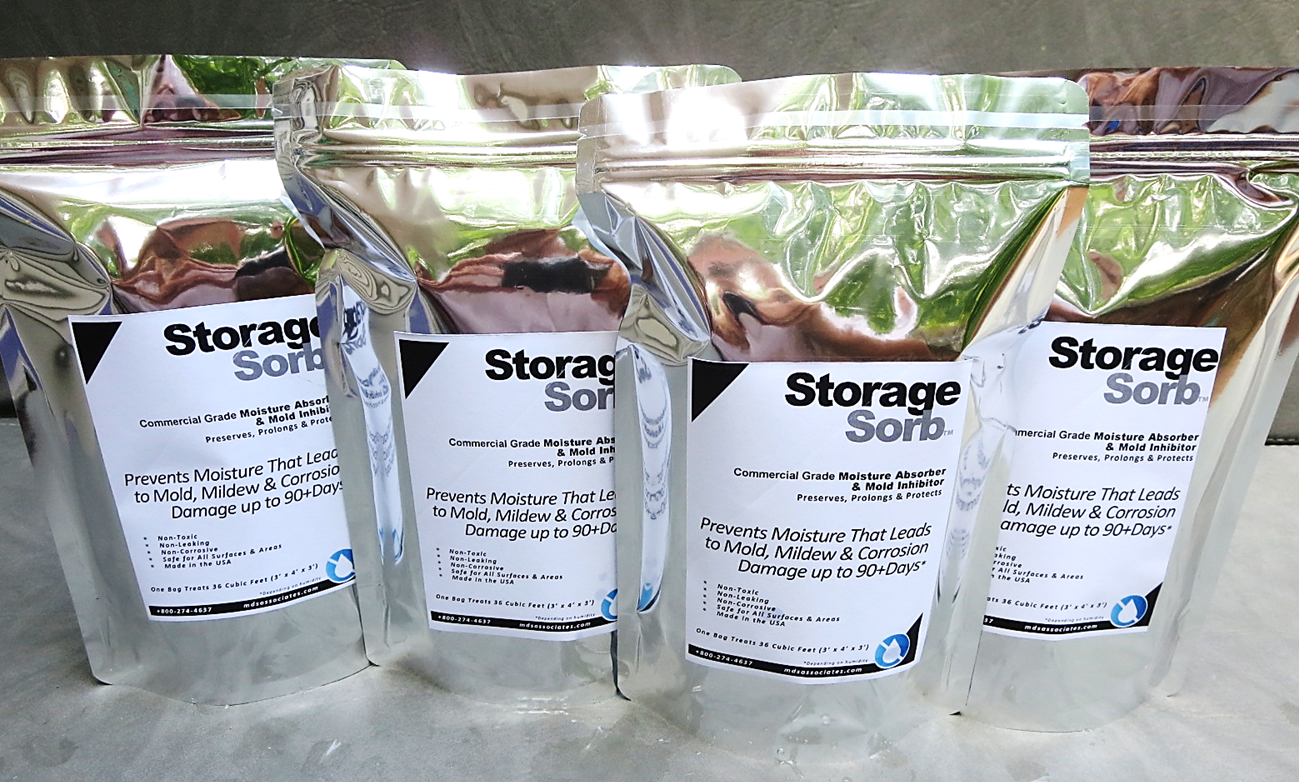 Non-Toxic

No Water By-Product

Non-Corrosive

No VOC's

Fragrance-Free

Disposes Safely in Trash

Safe for All Surfaces

Air activated technology automatically shuts "off" and turns "on" in the presence of moisture
Preserve, prolong and protect! Great for all seasonal use and long term winter storage! Try these moisture absorbers when shipping, storing or sealing items for extended periods and keep items dry and fresh. Place these absorber pouches inside container or throughout interior area and seal shut.
One 500 gram weight bag treats 36 cubic feet (3' x 4' x 3'). Available in 4 packs or wholesale bulk packed master cartons
Contact us for volume discounts, to place an order or for samples.
Monday-Friday 8:30-4:30 E.S.T.
+800.274.4637 | +716.668.4001 | [email protected] | MDSassociates.com