Hand Protection That Beats

the Summer Heat
Outdoor Tasks Can be Brutal on the Hands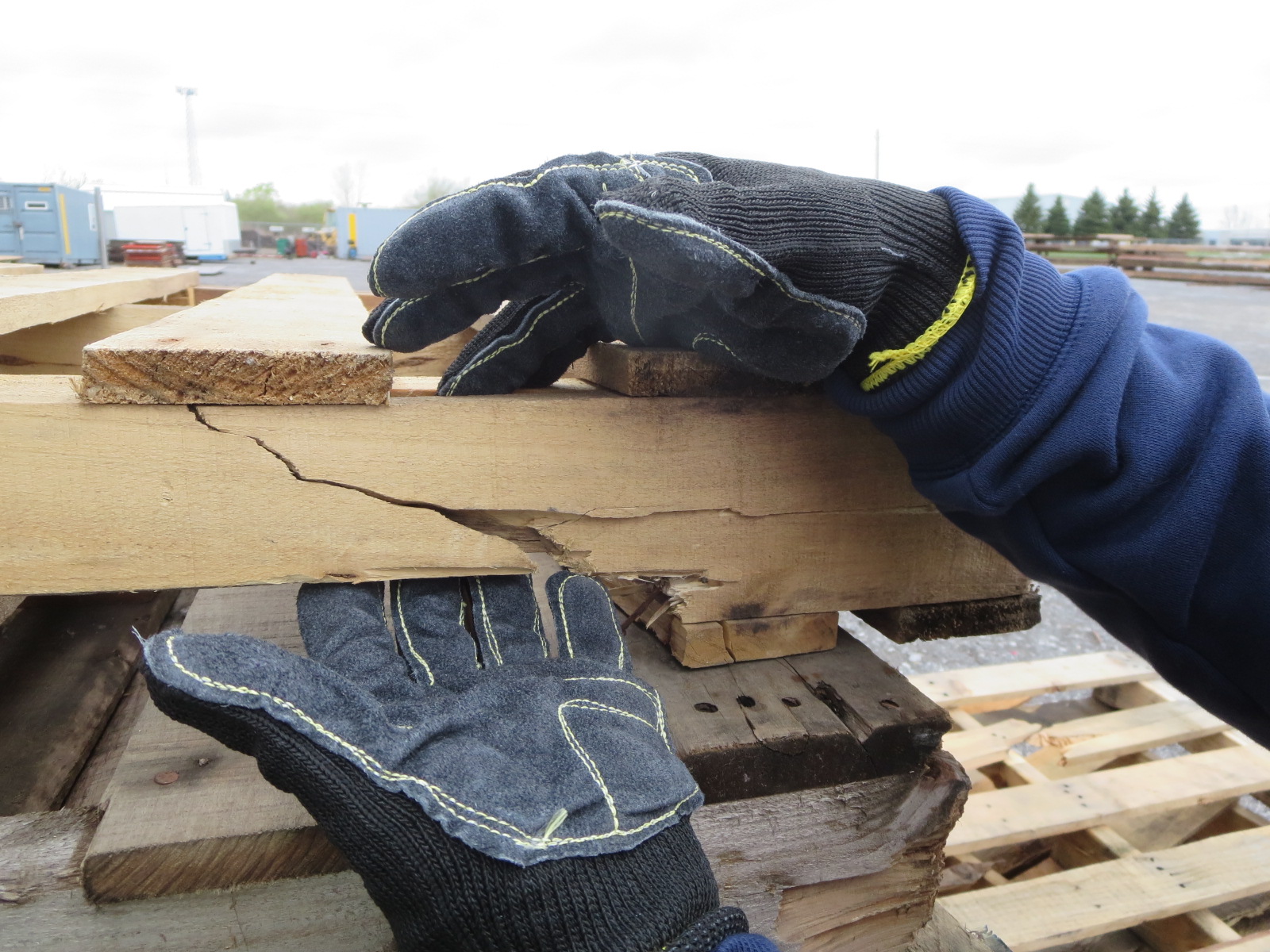 Finally, the long awaited news many of us have been been waiting for has finally arrived - Phase 1 re-opening! For those in Phase 1, this means construction, manufacturing, retail pickup, agriculture, forestry and fishing businesses can resume and work gloves that need to be ordered!
The summer construction season is almost here and laborers who wear industrial work gloves out on the job will all agree on one thing - they're hot to wear. Blisters, sunburn, scrapes, lacerations and industrial puncture threats are an everyday occurrence and selecting the proper work glove becomes critical to comfort and personal safety. The drawback to wearing a pair of protective work gloves is that most styles do not allowvapor to escape, or the hands to breathe. Hot, fatigued hands and demanding environments combined together lowers productivity and increases the potential for an on-the-job hand injury. The proper work glove could mean the difference between a trip to the emergency room or getting home a little earlier!
Keep Hands Engerized
These TenActiv™ Split Leather Palm Gloves were made for rugged outdoor tasks where industrial abrasions, cuts and punctures are a concern. These industrial work gloves provide plenty of gripping power, abrasion-resistance and flexibility. They are ideal for:
Construction

Landscaping

Tree Service

Scrapping

Glass Handling

Metal Fabrication

Sheet Metal Work

Handling Sharp Metal Stampings
Breathable, Comfortable & Durable
Quality made by Superior Glove®, the seamless knit 10 gauge liner is the perfect balance between comfort, weight, durability and will allow hand heat to escape. The black color not only looks sharp but it's designed to hide dirt! The premium side split leather palm is naturally abrasion-resistant and it's wrapped around the index fingers. The thumb crotch area is reinforced with leather for extra protection in high wear areas. All leather is sewn to the glove liner shell using Kevlar® thread for even greater durability.
These #SBTAKLP TenActiv™ Split Leather Palm Gloves are ANSI Cut Level A6 rated and ANSI Puncture Level 4 rated. Put these gloves on and slide your hands along metal band strapping, grab wire fencing, dig holes, rake the beds or handle sharp metal parts with complete confidence. But don't take our word for it...
Orders. Questions. Volume Discounts.
Free Shipping on Orders +$499
+800-274-4637 | +716-668-4001 | Fax +716-668-4496 |

[email protected]
"We Want You to Return Home Safely Everyday"