Stop Killer Defects with These Cleanroom Work Gloves
If someone told you that something as simple and innocent as your fingerprint or static shock could have a killer effect or, create a killer defect, you would probably just laugh it off and walk away. Seriously, these two factors could bring Apple or IBM to their knees!
If you ever been "zapped" when you touched a doorknob or car-door handle, then you already know something about the effects of static electricity. Static electricity occurs when two different materials or surfaces contact each other and rub together, it can create an unexpected nuisance referred to electrical static discharge, known also as ESD.
The simple fact is the oils from your skin and static electricity are corrosive to delicate fibers, pulps, metals and electronics. The shock caused by static electricity can bring more power at your fingertips than you ever imagined but unfortunately you won't be hailed as a super hero if you accidently zap a valuable circuit board or an expensive electronic device.
Delicate and tiny electronic parts require the highest level of tactility when handling but assembling circuit boards with bare hands is certainly not an option. Cleanroom operators are the largest threat and the highest source for contaminants found in cleanroom inspections. They introduce particles through skin flakes, skin oil, hair, yeast and while bringing in external particles from cosmetics, perfume, deodorants, lotions, shoes and clothing (lint, fibers). Tacky floor mats placed at door entrances help control contamination while Cleanroom Gloves are worn with the intention to prevent skin oils and skin particle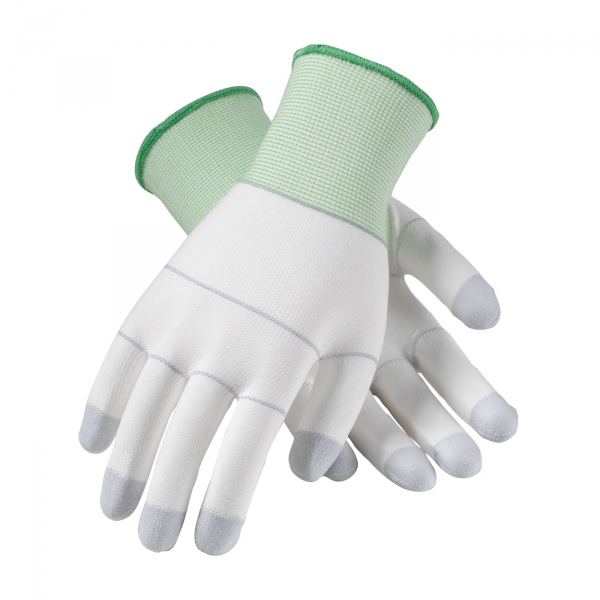 s from contaminating the work surfaces and many can also have anti-static qualities.
Static Dissipative Cleanroom Knit Gloves
Designed for use in particle sensitive and low-contaminate environments, anti-static gloves or electrostatic discharge (ESD) gloves prevent damaging static discharge to help protect both the worker and the environment. These types of gloves feature a blend of soft conductive and synthetic fibers and are used in Wafer, Munitions, Aerospace, Semiconductor and Electronic Assembly. Here are some popular choices:
Cleanroom Seamless Knitted Gloves
Designed for use on particle sensitive and low-contaminate environments, these cleanroom gloves are used in applications where it is critical to minimize contamination from dust, particles and skin oils. Available in uncoated or with a low-shedding PU (polyurethane) grip coating, these gloves are very popular for pharmaceutical, electronic assembly and automotive paint line. Here are some popular choices: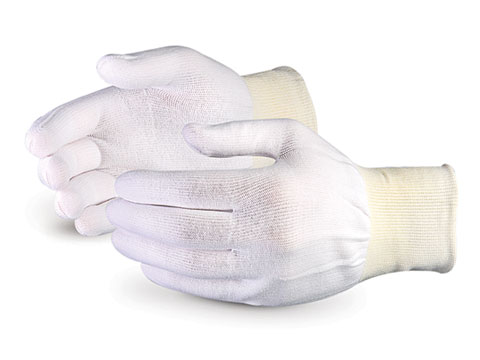 Superior Glove® Multi-Dimensional Cleanroom Knit Gloves
Operators who previously had to trade-off a good sense of touch for hand nicks and cuts, now have safer and more productive cleanroom safety gloves available wearing Superior Glove® hand protection. These multi-faceted non-shedding gloves not only provide a skin barrier, they are ANSI ASTM Cut-Rated and swipe compatible with touchscreens so operators never have to remove a protective glove to interact with touchscreens ever agan! Not only does tthis reduce contaminates but it raises safety! Here are a few examples:
---
View the PIP® CleanTeam® line of cleanroom gloves by following their link -
+here
View the Superior Gloves® line of cleanroom gloves by following their link +here
Shop our line of critical environment work gloves by following this link +here
---