Fentanyl-Resistant Disposable Nitrile Gloves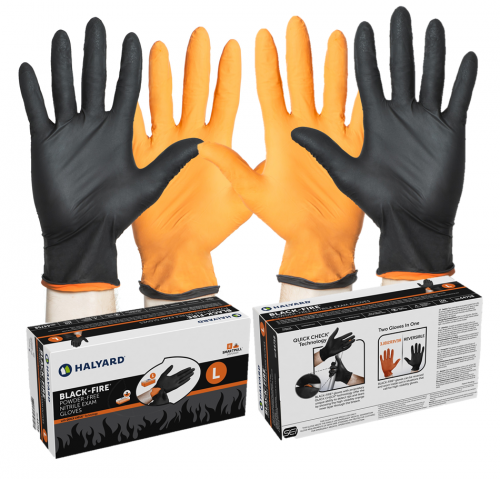 There's a new enemy for First Responders, EMT's and Police and it's fentanyl. Fentanyl is a scary compound and it's putting these professionals treating overdose patients at risk to injury.
Manufactured by Halyard Health (NYSE: HYH), a global medical technology company focused on preventing infection, has recently announced the introduction of a new fentanyl-resistance claim for BLACK-FIRE® gloves.
If You're Searching for a Glove Certified to Protect Against Fentanyl Then You Need Black-Fire® Latex-Free Nitrile Gloves!
In the midst of the growing opioid epidemic, law enforcement, fire and Emergency Medical Services (EMS) personnel face increased risk of exposure to fentanyl, an opioid that is 30 to 50 times more potent than heroin and 50 to 100 times more potent than morphine, according to the Centers of Disease Control and Prevention (CDC).
Fentanyl (also spelled fentanil) is an opioid used as a pain medication and together with other medications for anesthesia. Fentanyl is also made illegally and used as a recreational drug, often mixed with heroin or cocaine that contributes to overdose deaths.
According to the American Society of Addiction Medicine, drug-related overdoses are the leading cause of accidental death in the U.S. In 2015, according to the ASAM, there were 52,404 fatal drug overdoses, with 20,101 overdose deaths related to prescription pain relievers and 12,990 overdose deaths related to heroin. According to the DEA1, it only takes 2-3 milligrams of fentanyl to induce respiratory depression, cardiac arrest and possibly death.
As the opioid epidemic continues, it is creating challenges for the first responders on scene of potential opioid-related overdose calls and it's referred to as Transdermal fentanyl exposure or opioid toxicity. There are no established federal or consensus occupational exposure limits for fentanyl or its analogues and some experts have claimed that incidental dermal absorption is not zero risk and certainly not impossible, but extremely low. But for those on the frontline, it's a risk that one would rather not take.
Patented BLACK-FIRE® Powder-Free Nitrile Exam Gloves are latex-free and at 5.5-mil thickness, they're designed to handle the hazards many First Responders face – including exposure to bloodborne pathogens and dangerous drugs like fentanyl yet thin enough to feel veins or start an IV.
Stay Calm & Carry On! QUICK CHECK®Technology Provides Breach Detection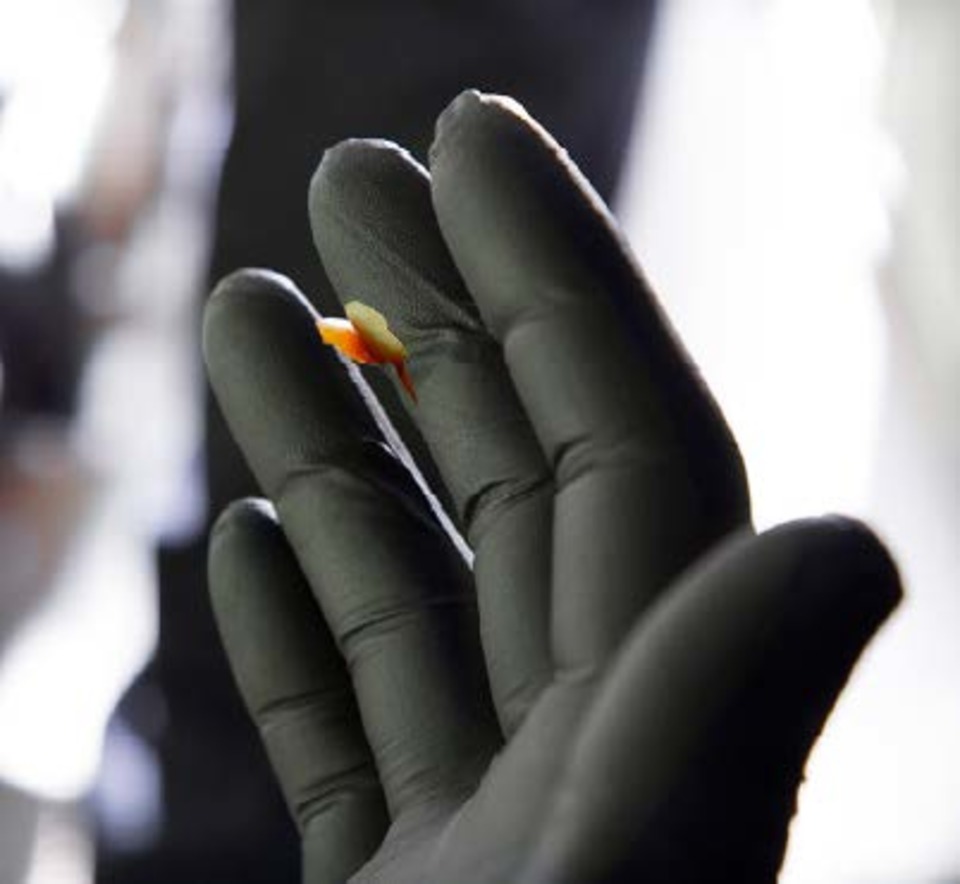 When worn BLACK SIDE OUT it's easy to see white residue powder, or even a breach - since the orange under layer shows through if there's a rip or tear. Black-Fire® Gloves can be turned inside out to be worn ORANGE SIDE OUT. This is ideal for situations calling for high visibility making them perfect for directing traffic and hand signage.
Black-Fire® Gloves are proven to:
Resist permeation of fentanyl for up to 240 minutes (tested according to ASTM D6978)

Exceeds ASTM and NFPA standards for critical defects, tensile strength, and puncture resistance

NFPA 1999 Certified to protect against blood borne pathogens

Meets NIOSH recommendations and guidelines for handling fentanyl
Monday - Friday 8:30am - 4:30pm EST
Toll-Free +800-274-4637 | +716-668-4001 | [email protected]
"We Want You to Return Home Safely Everyday"
+Watch Opiate Protection for Police Video