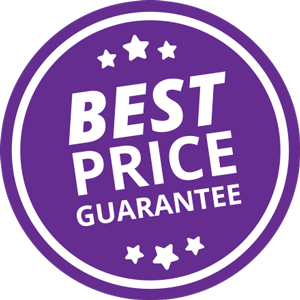 Halyard® Sterling Nitrile Exam Gloves
Product Code : 87-5508
Buy 10 Boxes -Get 3 Boxes Free Promotion
as low as $5.61/100 with Free Goods
*Click for more information on Halyard FREE Glove Promotion*
If you want to standardize on one exam glove that fits virtually all your needs, facility-wide, Sterling Nitrile is the glove to choose. Halyard Health Sterling Powder-Free Nitrile Medical Exam Gloves provide excellent fit and feel compared to latex. The new nitrile formulation provides excellent comfort and stretch compared to the previous glove, without sacrificing any of Sterling Nitrile's barrier properties or durability. They also have an Acceptable Quality Level (AQL) of 1.0. Textured fingertips. Fresh water rinsed (no chlorine) means less contaminates and a healthier glove to wear. 9.5" length. All gloves are packed 200 gloves per box except size X-Large (170 count). Textured fingertips. Color gray. 3.8-mil thickness. Ambidextrous.
Specify size when ordering
Manf: Halyard® Health X-Small #50705, Small #50706, Medium #50707, Large #50708, X-Large #50709
Packed: 200 per dispenser box
Free Goods ship from Halyard. Allow 4-6 weeks. Free Goods will be added to order after we receive it.