Does the "K"

in the

KN95

Stand for

Knock-Off or Kinda?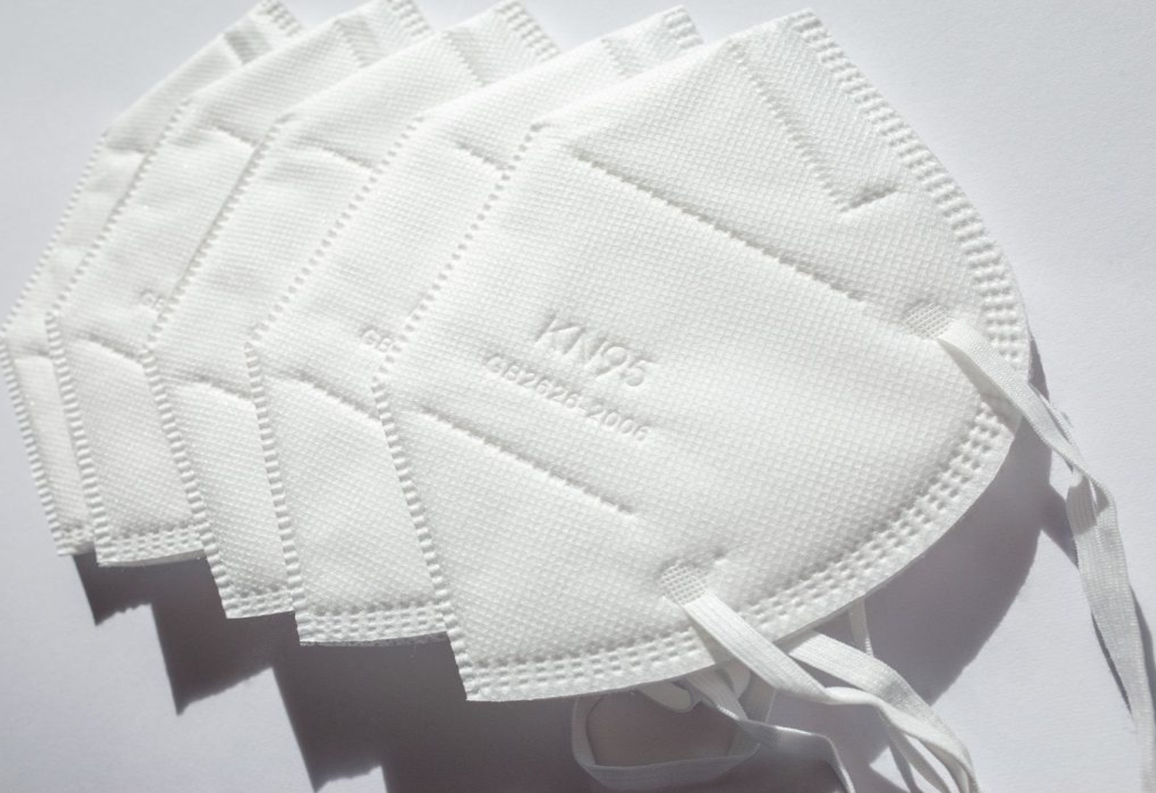 Many china made KN95 masks that initially were authorized failed subsequent National Institute for Occupational Safety and Health testing and cannot be relied upon as respirators. As It Turns Out, These Emergency Use Respirators from China Labeled with a "K" Were a Money Grab.
From January to June, coronavirus disease (COVID-19) has evolved from an isolated disease in a region of China to a global pandemic resulting in staggering death tolls. The Covid-19 outbreak has brought countries all over the world to a complete standstill, pushed hospital systems to the brink, and dragged the global economy into a recession.
March 11, 2020: WHO Declares COVID-19 a Pandemic
When the pandemic hit our shores, inventories across the U.S. were quickly depleted creating shortages of PPE such as isolation gowns, disposable exam gloves, facemasks and face shields. Without these safety items, it left front line personnel, essential workers and dental professionals vulnerable to infections that could lead serious life threatening illness. While the supply chain has opened up slightly, critical personal protective supplies such as disposable N95 respirator face masks are still difficult to procure.
THE INTRODUCTION OF KN95's
An incredible demand and shortages of N95 respirators has forced many to go outside their normal supply chain and consequently brought an influx of Chinese made KN95 respirators to the U.S. market. Millions of these masks have been bought or donated to American hospitals, dentists or healthcare workers on the front line of the COVID-19 pandemic.
Back in April 2020, the Centers for Disease Control (CDC) oversaw testing of these KN95 masks, the results of which found that some of these products did not meet performance standards for protection against the coronavirus. On May 7 that the U.S. Food and Drug Administration (FDA) banned more than 65 of the 80 authorized manufacturers in China from exporting KN95 masks to the U.S. after tests found they were ineffective against the coronavirus.
LOOP-HOLE
The KN95 masks were required to be tested by an accredited test lab, which doesn't have to be in the U.S., but were not required to be tested by American regulators. The CDC standard requires these masks to filter out 95 percent of particles that are 0.3 microns or larger, and the accredited test lab found they met that standard. The CDC and the FDA began their own review as a precaution, and the FDA announced in early May 2020 that too many of the masks failed to filter out an adequate percentage of particles.
The National Institute of Occupational Safety and Health (NIOSH), a subsidiary of the Centers for Disease Control, performed testing of imported KN95 tests. Testing found that roughly 65 manufacturers' products performed well below the CDC's standard filtration efficiency (FE) of 95 percent. Several KN95 respirators had a FE below 20 percent!
The complete list of banned KN95 masks with model numbers can be found here.
N95 RESPIRATORS PROUDLY MADE HERE IN THE "716" - BUFFALO, NY USA!
Flooded with sales calls and emails offering KN95 inventories, MDS Associates never offered KN95's for sale. We are however proud to announce there's something special happening here in the 716 Corridor of Buffalo New York!
Known for many things such as chicken wings, four AFC Football Championships and the mighty Niagara Falls, the city of "Good Neighbors" is leading a humanitarian effort to manufacture protective N95 disposable respirators during a global supply crisis.
VERIFIED & TRUSTED
Updated: 12/2021 Headband Style Mask is NIOSH Approved
Pure Environments by Shatkin F.I.R.S.T.® is a domestic, round-the-clock manufacturing facility producing high-quality N95/FFP2 disposable face masks in Buffalo NY, just a short drive from our corporate office. Pure Environments are currently listed as FDA Class 1 device listing number 401288 and are currently being sold as laboratory tested Pre-Certified NIOSH N95 Filtration Masks conforming to NIOSH N95 standards prior to NIOSH approval, which will be completed in early 2021.
MDS Associates is proud to partner with Shatkin F.I.R.S.T.® and will be a stocking distributor of Pure Environments brand N95 respirator masks! Please contact MDS for a free sample and try one for yourself. When you purchase these disposable respirators you are truly supporting American workers and helping one of our local community businesses. Now all you need to do is tap the link and …
Monday - Friday 8:30am - 4:30pm EST
Questions. Samples. Special Requests.
Toll-Free +800-274-4637 | +716-668-4001 |

[email protected]
"We Want You To Return Home Safely...Everday!™