New

Endura® 4PRO™ Driver Gloves

for Serious Pros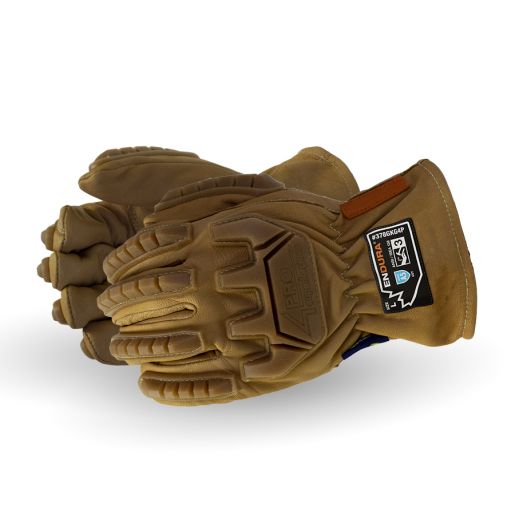 The foundation of Superior Glove® was built upon leather work gloves. There have been many glove innovations introduced by Superior Glove® and none stand out more than the hot-selling Endura® brand of industrial leather driver work gloves.
Dedicated to reliable industrial hand safety & protection, Endura® leather driver gloves are known for durable performance, consistent high-quality craftsmanship and an unwavering dedication to quality. You can be assured that purchasing Endura® brand leather work gloves is money well spent and a glove that will be happily worn for a long time!
The engineers at Superior Glove® never stop thinking about hand protection and strive to create competitive multi-dimensional work glove solutions for the best-in-class performance. Their latest innovation …
Endura® 4PRO™ Driver Gloves
Ideal for mining, utilities, construction, oil and gas hand safety, the 378GKG4P Endura® 4PRO™ Driver Gloves is a serious work horse designed to protect a laborers most important tool – their hands. Endura® 4PRO™ Driver Gloves feature padded palm inserts that provide minor vibration dampening and boast additional multiple safety and performance features (listed below).
Endura® 4PRO™ Gloves are quality constructed with goatskin leather which is slightly softer but tougher than cowhide, its economical, durable, thin yet strong and has a smooth, fine grain. Goat-grain is also flexible, water resistant and highly resistant to abrasion making them long-lasting. It has a high natural oil content that makes goatskin very soft and pliable. Goatskin is warm, breathable and very comfortable to wear. Once you try these Endura® brand leather driver gloves, you'll feel the difference!
Safety Features
Oilbloc™ | Oil-Resistant Treated
Many hand injuries are a result of workers losing their grip. Oilbloc™ is a treatment that provides industrial leather work gloves exceptional water and oil repellent properties so workers can better maintain their grip. This enhancement causes water and oil to bead and roll off rather than penetrate through the material. It also allows gloves to be stain and contaminant resistant.
ANSI/ISEA 138 Level 3 | High Impact-Resistance
4PRO™ back-of-hand protection offers optimal impact protection without impeding flexibility or dexterity when working. The newest impact standard ensures impact force to the knuckles and fingers is accurately measured. To classify as an ANSI/ISEA 138 level 1, 2, or 3, the mean and all test results must be within the classification parameters and must have gloves tested in a third-party lab that meets the ISO/IEC 17025:2017 standard.
ANSI Cut Level A4 | Moderate Cut-Resistance
A Kevlar® and composite filament fiber lining provides excellent cut protection. These ANSI/ISEA 105-2016 Cut-Resistant Work Gloves are rated on the newest American National Standards Institute (ANSI) standard.
Arc Flash Tested | Level 3 with an ATPV 35 cal/cm2
Arc flash gloves are rated on a scale from one to four, with four being the highest. The rating is based on the glove's Arc Thermal Performance Value (ATPV). ATPV is the incident energy needed to cause a second-degree burn. This value is provided in calories per centimeter squared (cal/cm²). Arc-flash testing rates gloves based on their resistance to intense amounts of heat.
ANSI Level 4 Puncture-Resistance | Large Blunt Hazards
If you're working with bigger objects, like nails or glass, you'll want a glove tested to the EN 388:1994 puncture standards. The EN388 test uses a probe about the size of a ballpoint pen. The rating given to the glove is based on the amount of force needed to pierce the sample.
These Endura® 4PRO™ Impact-Resistant Goat-Grain Driver Gloves with Oilbloc™ keep work productive, fulfilling and safe. But don't take our word for it, hit the button and …
+Free Shipping on Orders +$499
Orders. Questions. Volume Discounts.
Monday - Friday 8:30am - 4:30pm Eastern Time
+800.274.4637 | +716.668.4001 |

[email protected]

| Fax +716.668.4496
"We want you to return home safely everyday"