Featured News - Current News - Archived News - News Categories
New Heat Producing Winter Gloves
by mdsassociates
Fri, Nov 22nd 2019 08:00 am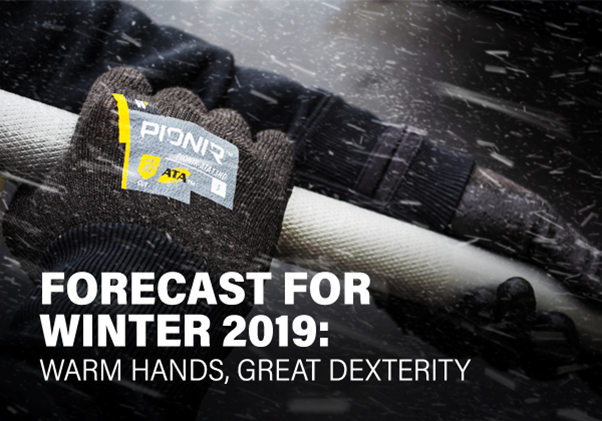 NEW INNOVATION
When you work outdoors in the winter, cold hands can be a real problem. Cold hands negatively affect productivity and in extreme cases, can cause cold stress such as frostbite and hypothermia.
If you're searching for a cold weather outdoor work glove with plenty of dexterity and warming properties, then check out these revolutionary knit gloves!
PIONIR work gloves are the first cold weather, cut-resistant work glove made in the U.S.A. that actually warm up without bulky batteries, heat packs or insulation.
The breakthrough engineered hollow core fiber knitted into ATA PIONIR outdoor work gloves actually absorbs near infrared rays (NIR) generated from the Sun and converts that energy to produce heat. When exposed to certain indoor lighting or Near Infrared Rays, these innovative PIONIR gloves can actually increase in temperature by as much as 18° F. If you work outdoors,then you need to check out the newest technology in cold weather hand protection. Available in three styles!
+read more about PIONIR heat producing work gloves here
+shop for PIONIR heat producing outdoor work gloves here
_______________________________________________________________________________________________
Related Articles