Featured News - Current News - Archived News - News Categories
See Crystal Clear with these Wypall® L10 Wipes
by mdsassociates
Fri, Nov 29th 2019 08:00 am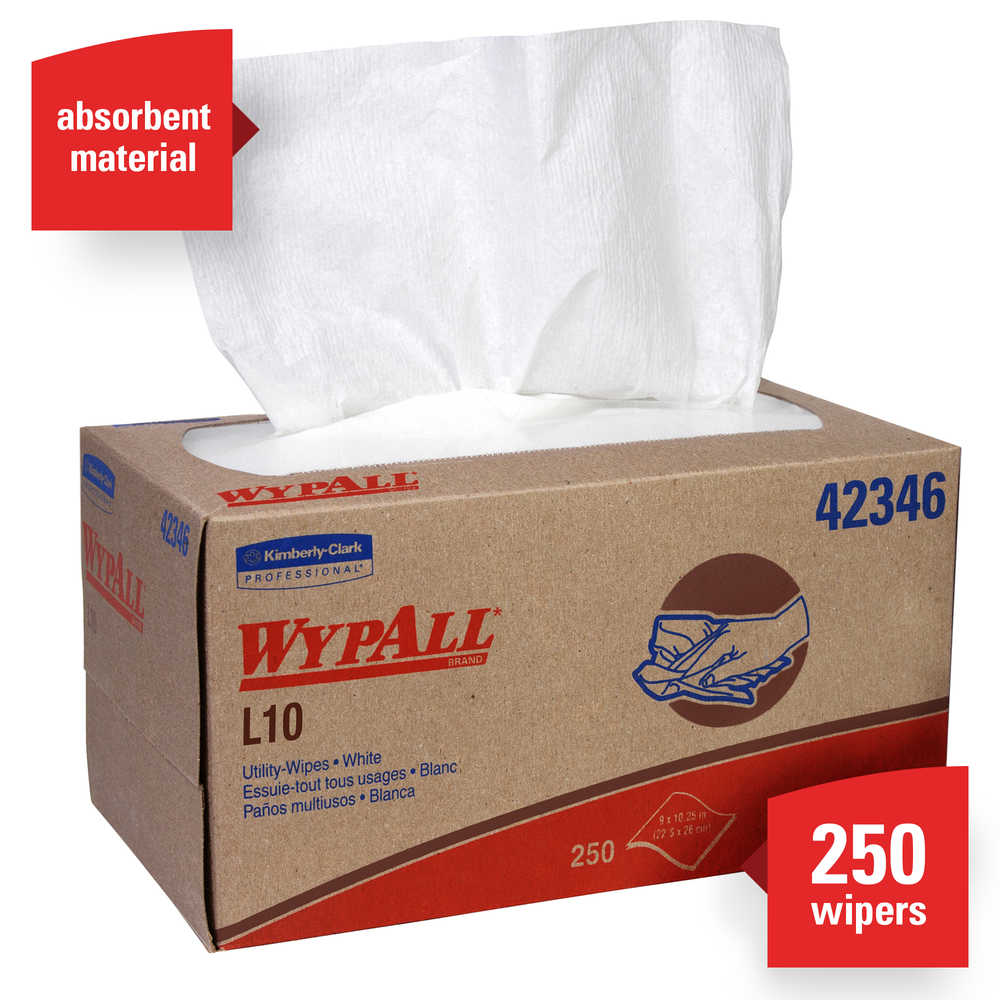 From the Wypall® family, these limited-use industrial wipers are soft, strong and super absorbent. They might just be your favorite cleaning towel replacement for spray-and-wipe tasks, windshield and glass surface cleaning, absorbing liquid spills, detail and final assembly wiping. They also make great napkins!
From Kimberly Clark Professional, these 42346 WypAll® L10 Limited-Use Light Duty Wipers are used throughout hospitality, housekeeping, retail cleaning and general light-duty industrial cleaning pursuits. They're gentle enough to use as hand wipes but strong enough to make it through virtually any wiping application.
WypAll® L10 Towels are a terrific, reliable replacement for kitchen paper towels, industrial shop cloths, many general-duty wipers and can add efficiency to your business. Made with 40% post-consumer waste and 40% recycled fiber content, these Wypall® wipers meet EPA guidelines for recycled fiber content. They pick-up fluids fast!
+read more about 42346 WypAll® L10 Limited-Use Light Duty Wiper here
+shop for 42346 WypAll® L10 Limited-Use Light Duty Wiper here
__________________________________________________________________________________________________________
Related Articles