Featured News - Current News - Archived News - News Categories
Plastic Cups that Serve Savings
by mdsassociates
Mon, May 1st 2023 08:00 am
Affordable
Drinking Cups That Serve Facilities With Savings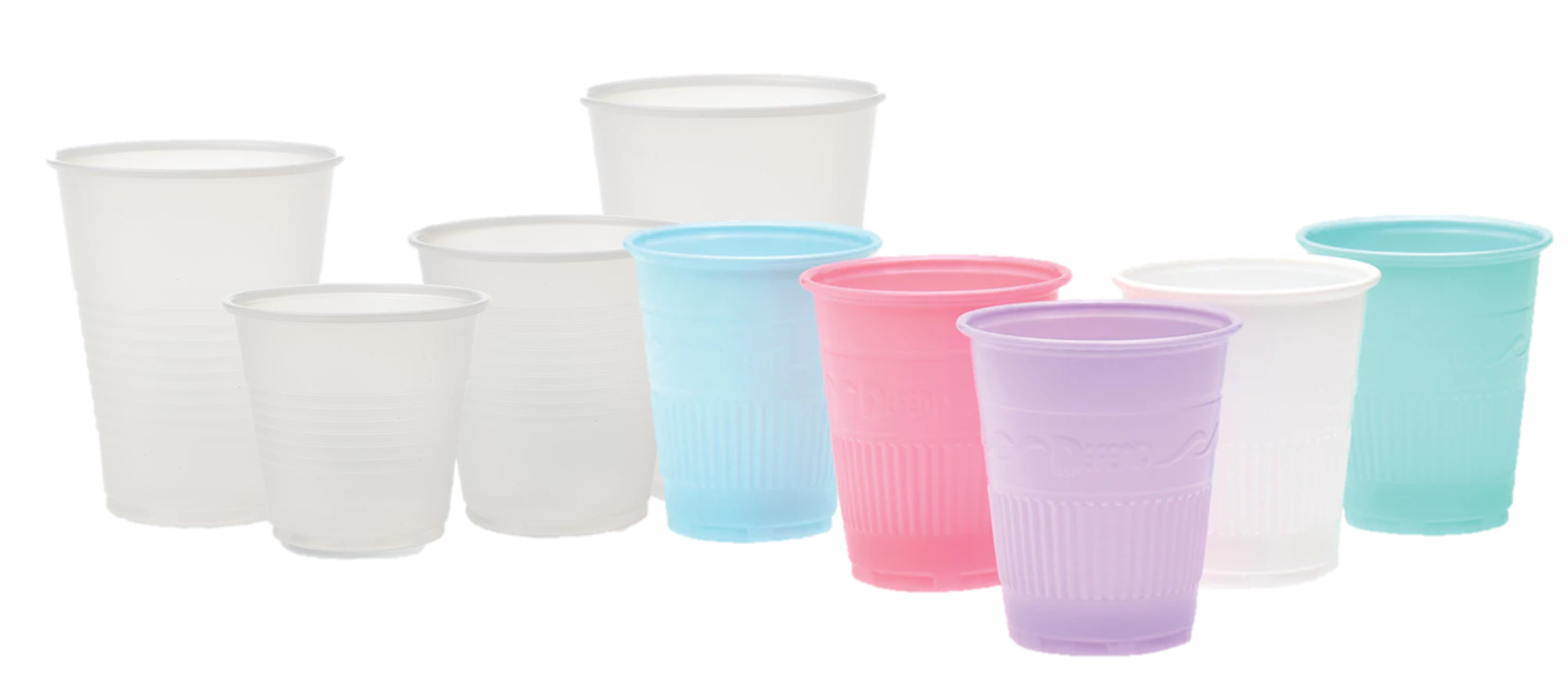 Plastic cups are common in dental settings as they're used for patients undergoing dental procedures such as routine dental cleanings. They are preferred by hygienists for their ability to hold water for extended period of time without seeping.
Made with durable ribbed sidewalls, they are easy to grip and will not flex, crack or deteriorate. The wide mouth shape and rolled rim provides easy sipping and eliminates dripping while the recessed base keep cups stable and upright, eliminating spillage.
+Emerald 5-oz Plastic Colored Drink Cups are available in a variety of fun, popular colors. Colored plastic cups are popular in healthcare and enable facilities to match décor and are often used to distinguish or color-code a procedure, products or departments.
Available in a variety of sizes, +Dynarex® Plastic Translucent Drinking Cups are available in 3oz, 5oz, 7oz and 9oz sizes, offer versatility and allow easy viewing of contents making them ideal for arts, crafts, sampling food, drinks, desserts and more. They can be used for quick quality control batch testing of industrial, medical and pharmaceutical, cosmetic powder or liquids. They are typically packed in large count cases and provide a cost-savings over colored plastic cups.
A great addition to your picnic, school, cafeteria, kitchen, private practice, concession stand, bar, fast food restaurant, or to-go establishment, you can't go wrong with these non-toxic, safe to drink recyclable and economical plastic drinking cups.
------------------------------------------------------------------------------------------------------------------
Related Articles